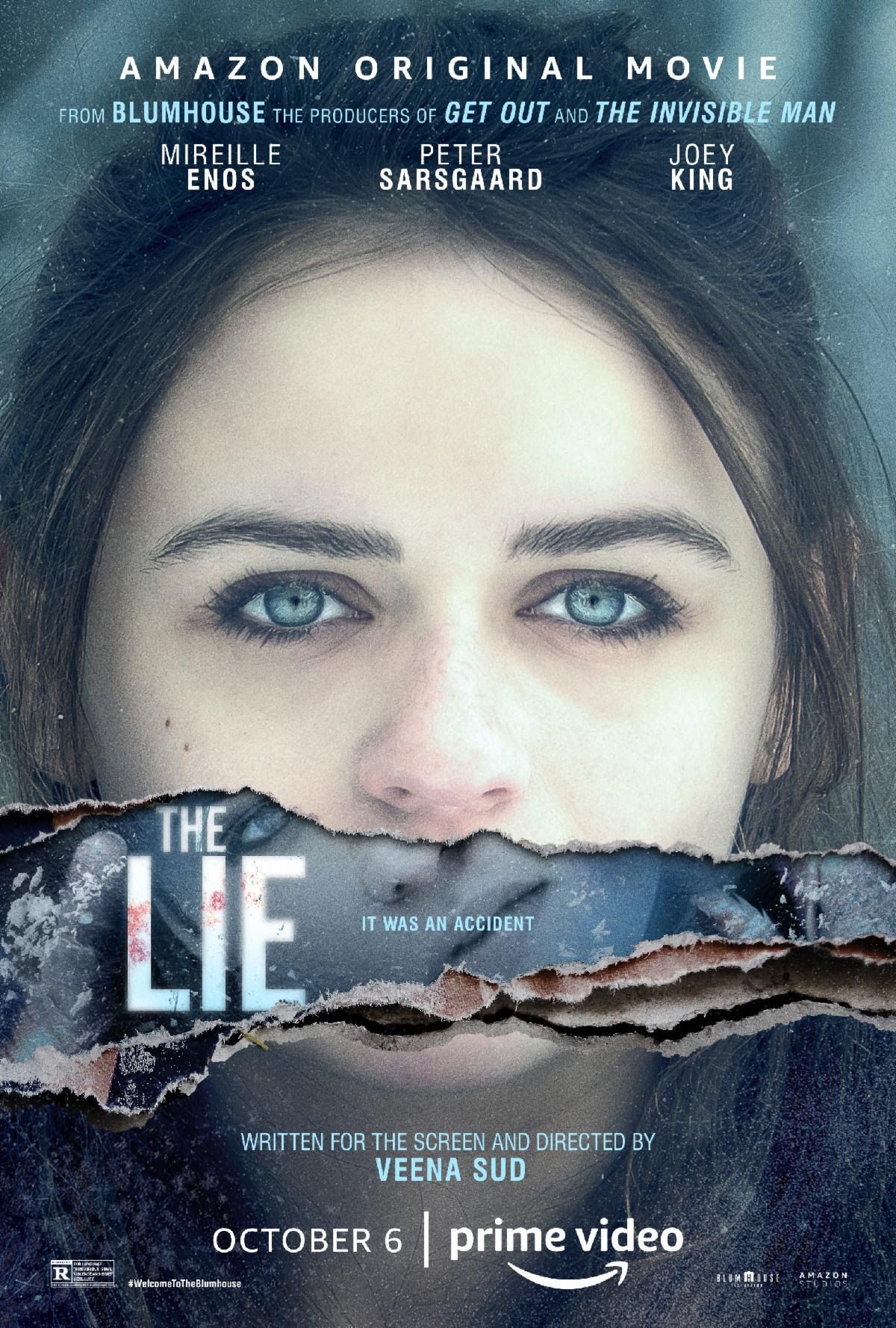 The second movie from Blumhouse released on Amazon Prime this October is a huge step down from the first one that I watched. In fact, i would go as far as to say that The Lie is a truly gross movie.
Jay (Peter Sarsgaard) has to take his daughter Kayla (Joey King) to a dance camp in place of his ex-wife Rebecca (Mireille Enos). Along the way, they pick up one of Kayla's friends Britney (Devery Jacobs) who was also heading to the dance camp. However, this moment lead to a terrible circumstance that would change the balance of their relationship forever.
I really did not like this movie. The situation was just ripe with nothing more than melodrama and ridiculous choices. When Jay and Rebecca began covering up for their daughter, the levels of plausibility just went through the roof and you could see that they were doing things that no right thinking person would do. There is better decision making on soap operas.
Jay and Rebecca did not seem to worry too much about their daughter and the fact that she appeared to be quite sociopathic at worst and manipulative at best. When Rebecca's father (Cas Anvar) showed up, the film took an even worse route with Jay and Rebecca doing some of the most horrific things.
As if that was not enough, the film tossed in a little police racism, with one of the investigating officers, Detective Barnes (Nicholas Lea), asking about his nationality.
Then, there was a twist ending that totally came out of nowhere and that made zero sense. In fact, the way this film ended gave us even more proof that Kayla was sociopathic. She needs immediate and repetitive therapy.
The film debuted at the Toronto International Film Festival in 2018, but had not been released until this month. There is an obvious reason why the movie had this long of a wait to be released. It was just a repulsive film with some of the most obnoxious characters as lead roles you have seen in a long time. Performances were okay, at best, but honestly, some of the shrieks were so over the top I did not believe any of them were real. Motivations were muddled and choices were brazen. Watch Black Box instead.
1.6 stars