There were some great documentaries this year. There were actually several more that I saw on TV or as an original on a streaming service than I saw in the theater. I see last year's winner was Finding Neverland and that was a TV documentary so I do not have to specify that this is for any form of doc.
I should say off the top that a lot of people will probably be wanting the Michael Jordan doc, The Last Dance to make my list, but I did not watch it, so I cannot include it. I know it was a pop culture event so I thought I might mention it.
Here are the list of prior winners of this year end award.
Best Documentary
Previous Winners: Won't You Be My Neighbor?, My Scientology Movie, Tickled, Finding Neverland
This year's runners-up included the following: The Social Dilemma (which was more frightening than most of the horror movies this year). Another disturbing tale was American Murder: The Family Next Door from Netflix about the Watts family murders from 2018. It was a difficult watch as well. Another documentary that messed me up this year was Robin's Wish, the story of Robin Williams and his final days of his life with Lewy body dementia that led to his suicide. As a huge Robin Williams fan after watching this, I needed an immediate palate cleanser (so I headed to The Princess Bride on Disney +). HBO Max's The Mystery of D.B. Cooper was more fascinating to me after seeing the trailer for Loki, next year on Disney +. Finally, there was a tremendous five-part documentary series on the WWE Network featuring the story of the Undertaker. It was called Undertaker: The Last Ride and it gave wrestling fans a look at the mysterious Undertaker and showed him the "Dead man" in a way they have rarely seen him. WWE Network also gave us a doc on The Rated R Superstar Edge called You Think You Know Me which was a great look at the returning Edge. WWE really do a fabulous job of creating documentaries about their superstars and giving us a glance behind the curtain of kayfabe. Another fantastic docu-series focusing on the world of pro wrestling (though not produced by WWE) was the second season of The Dark Side of the Ring, which included a powerful and heartbreaking two-part story on the Chris Benoit tragedy.
However, the winner of this award is a documentary series that transcended all of the rest and became a nationwide sensation. It was release on Netflix right at the beginning of the pandemic and, with so many people at home isolated, this was seemingly all anyone could talk about.
Tiger King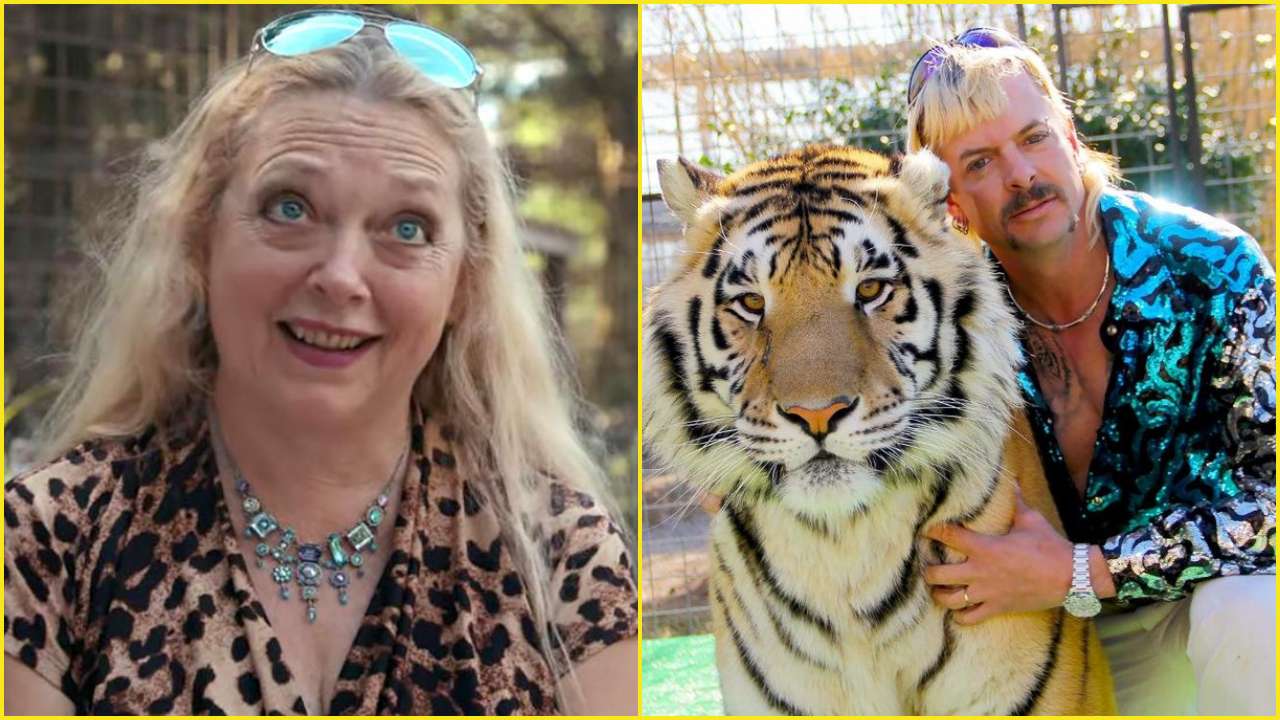 Legitimately, the craziness of this Netflix series was what we needed in the world at that time. We saw a ton of downright rotten people whose stories were unbelievable. The feud between Joe Exotic and Carol Baskins kicked this off, but we saw many other unlikable characters that just left you thinking… this can't be real, right? It has to be because if it were fiction, nobody would be able to accept the story.