Surprise! Surprise! Surprise!
For those of you too young to understand the reference of the title of this award, it is named after Jim Neighbors' character from the Andy Griffith Show and his own eventual spin-off series, Gomer Pyle. Gomer's catch phrase was "Surprise! Surprise! Surprise!" and that works perfect for this year end list of movies that I expected little from, but surprised me with how good they were.
Some of the films that receive consideration for the Gomer may not necessarily make the Top 30 end of the year list, but they turned out better than I could have imagined.
Previous Gomer Award Winners:  The Gift, Ferdinand, Edge of Tomorrow, We're the Millers, The Campaign, Ouija: Origin of Evil, Bumblebee, Crawl
These were surprises in a positive way. The films that surprised me with their badness will be in the Spider-Man 3 Disappointment of the Year Award, which is still coming.
So… after some close battles, the Gomer is awarded to….
Greenland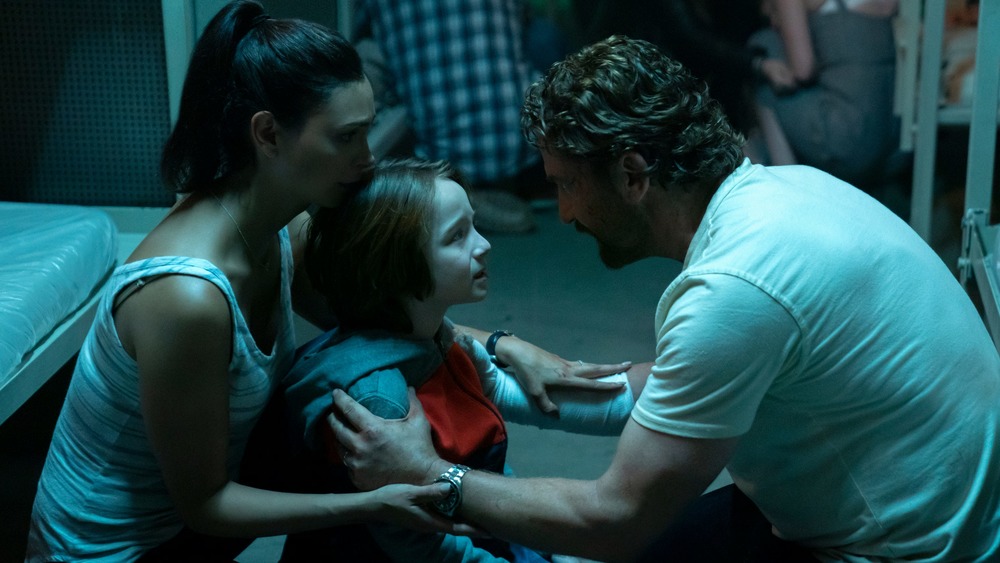 A disaster movie starring Gerard Butler? We've seen that before, haven't we? Well, the answer to that question is yes… as recently as a few years ago with Geostorm. However, we have never seen one like Greenland.
If you can believe it, Greenland is truly more of a character piece than a high-effects, CGI fest where Butler is the super hero everyman (in Geostorm he was a scientist. A scientist?)
Here, the events going on around them are secondary to the struggle and challenges faced by this little family and the problems that they were facing prior to the comet striking the earth. Yes, there are some of the typical beats of a disaster movie, but this film does not feel as if they had to embrace those. It feels as if it through those in as an afterthoguht.
I did not expect to like this one as much as I did, which is why it is the Gomer winner of 2020.
Runners-Up: Black Box on Amazon Prime was one of my favorite Halloween films of the year and it is still underappreciated by many fans. Palm Springs was on Hulu and takes the Groundhog Day story into a different direction in a fun and humorous manner. Hulu 's efforts this year included Pooka Lives! a horror/comedy sequel that far surpassed the original. Another Amazon Prime movie was The Vast of Night about an alien arrival on earth in the 1950s. After the hugely disappointing Penguins, Disneynature needed a win for me, and they delivered with the unexpectedly great Disneynature's Elephant. Shudder tossed a great surprise with the short but terrifying Host.