2020 was a year.
I can't say that I am sad to see it end. There were so many stories coming out of the year that I have to adjust my usual Top Geek Stories entry in the Year in Review. In the past, I have listed a top (usually) 15 stories in order for the year. This year, I am not going to pretend to list them. I considered going by month, but that felt like it was too much of an undertaking. So… we will see how this works itself out.
Joe Biden defeats Donald Trump in Presidential Election. This year's most important election of our lives might have actually reached that level. Joe Biden received over 81 million votes and 306 electoral votes to win the contest, although as of this writing, President Trump has not conceded. I will admit to being nervous to see what the lame duck president may do between now and Jan. 20th when Biden is sworn in.
Coronavirus aka COVID-19. The biggest story of all areas this year is the arrival of the coronavirus in late January. It arrived, was ignored, spread like crazy and spread again. We are still dealing with the virus by social distancing and wearing masks, though there are plenty of people who believe that infringes on their rights. There was a vaccine developed (couple actually) near the end of the year so there is a light at the end of the tunnel. Unfortunately, over 330,000+ Americans have died from Covid-19 so far.
Movies pushed. Because of the pandemic, theaters wound up closing down for a chunk of time in 2020 (some which are still closed). This has led to a bunch of movies being delayed, some originally to the end of the year like Wonder Woman 1984, but most into 2021 like Black Widow, Fate 9, the new James Bond: No Time to Die, The Eternals, Godzilla vs. Kong, Ghostbusters: Afterlife, Halloween Kills, Jungle Cruise, A Quiet Place Part II, Top Gun: Maverick etc. Several movies, such as Trolls 2 and Artemis Fowl, skipped their theatrical release and released on streaming services instead.
Tenet saves theaters. Not. However, Christopher Nolan's new movie Tenet ended up opening in 2020 because of pressure placed on the studio from Nolan. Nolan wanted his film released on the big screen and there was discussions about whether Tenet would save the box office. The answer to that was no as Tenet had fair to middling results.
Warner Brothers/HBO Max had an idea. WB announced that they would be releasing all of their large tentpole releases for 2021 on their streaming service, HBO Max. Max, which rolled out this year with a mixed review (difficult to work, not on Roku etc), would be getting the releases of major films, starting with Wonder Woman 1984 on Christmas. The films would also be released in the theaters, where available. The creative folks were not pleased with this news. Dune (and Lionsgate) fought the release and it may have worked. Other creative people such as Christopher Nolan and James Gunn (among others) spoke about their disappointment with the company.
Disney drops their load. As if it wasn't tough enough on WB, about a week later, Disney had their investor call and proceeded to drop information on dozens and dozens of projects… everywhere from new Star Wars shows such as Ahsoka and Andor to Marvel and their new shows such as Armor Wars, Secret Invasion as well as trailers for Loki, WandaVision and Falcon & the Winter Soldier. But it was not just Star Wars and Marvel either. We got Pixar, Hulu, Disney proper, National Geographic news too.
Who's got the Toilet Paper? At the beginning of the pandemic, with people restricted to work from home, toilet paper supplies from the stores nationwide started disappearing. People went nuts over the TP, deciding that this would be the stuff worth hording.
Release the Snyder Cut! The cry of fanboys everywhere since the release of a less-than-expected quality Justice League movie was for WB to release the Snyder cut. It was an online thing for years. Finally, WB announced in 2020 that they would release the Snyder cut of Justice League in 2021. However, it does appear that they have give Zach Snyder $80 million to finish the film (which will be 4 hours long and released on HBO Max) so there must not have been a finished cut of the movie prior.
Black Lives Matter: As if the pandemic wasn't enough of a problem, African American man George Floyd was, in the process of being arrested, killed by the police. It all happened on camera for the world to see as the police officer knelt on Floyd's neck for over 8 minutes. This led to Floyd suffocating and kicked off a series of protests and riots across the country. Though most of the protests were non-violent, those that did end up in violence were what were focused on and led to further racial strife in the country. It became political theater for many (on both sides to be fair) and the message got lost.
Imagine. Gal Gadot and many of her celebrity friends recorded a version of John Lennon's Imagine that was both figuratively and literally tone deaf. Though they may have had good intentions, I have heard that the road to hell is paved with those.
Tiger King. In March, Netflix released a true crime type show called Tiger King which focused on zoo owner Joe Exotic and his rivalry with big-cat activist Carol Baskin. Tiger King was shock TV at its finest as people everywhere could not believe what they were seeing each episode. From the revelation that Carol Baskin may have fed her previous husband to a tiger to Joe Exotic's bizarre campaign for governor, Tiger King was what everyone wanted to talk about.
Zoom. This company went from nothing to everything. The world knows now about Zoom and many have had Zoom meetings. Schools held classes virtually over Zoom, TV programs broadcast their shows with the web site, businesses used it as for a meeting. We all now know that we have to "unmute" ourselves and that you only need to dress from the waste up. Just be sure that your computer is facing a wall where no one can walk behind you (I know a friend who had a parent walk behind a student and the parent was naked).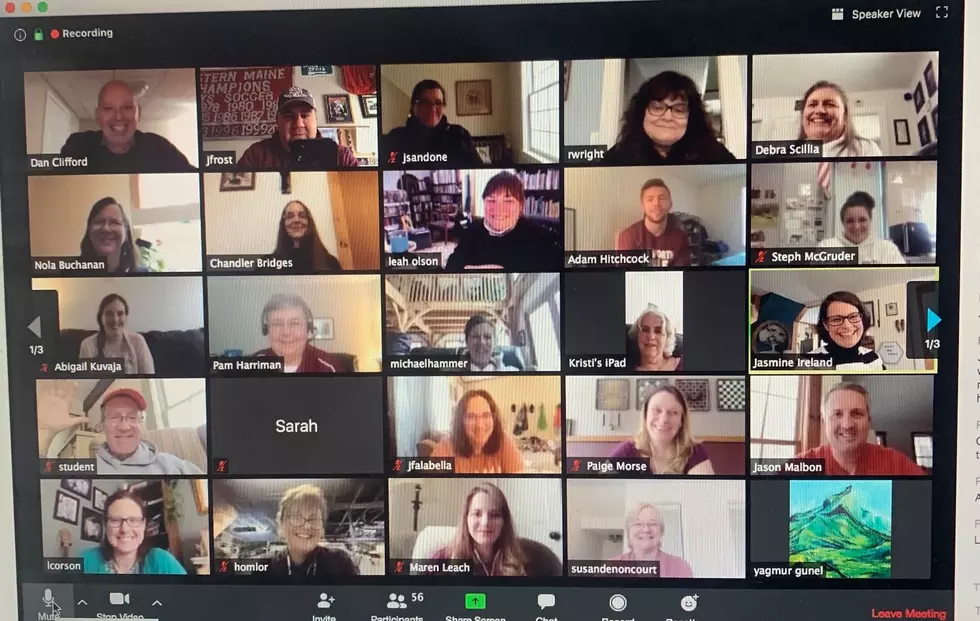 Don't call him Baby Yoda. Season two of the Mandalorian came to Disney + and it was joyous. One of the biggest reveals of the season was when Ahsoka Tano (yup, played in live action by Rosario Dawson) told us the real name of Baby Yoda. It was Grogu… and the internet whined. It was a weird name, and people seem to be getting used to it. At least it did not create the same stir as when Grogu ate those frog eggs.
Dodgers win! Yeah, this one is in for me. The Los Angeles Dodgers defeated the Tampa Bay Rays 4 game to 2 to win the 2020 World Series after a shortened regular season. The Dodgers had not won the World Series since the year when Kirk Gibson hit the game one walk-off home run (1988) so it was a long time coming.
Rest In Peace. 2020 had a terrible number of people die, but there were at least two celebrities who died unexpectedly that crushed countless people. NBA legend Kobie Bryant died in January after his helicopter crashed. His daughter was on the helicopter as well. Actor Chadwick Boseman died after a years-long battle with cancer that he had kept secret from most of the world. These two men in the prime of their lives passed on leaving a massive hole in the hearts of their families, friends and fans. There was too much loss in 2020 as a whole.
Impeached for life. Donald Trump was impeached by the House of Representatives and had his trial in the Senate in January. Trump was not convicted by the Senate, with it being a nearly partisan vote. Only Utah Republican Mitt Romney voted to remove Trump. I can't imagine how the year might have been different if the Senate would have removed Trump from office when the legitimate chance presented itself. Trump's failure with the Covid-19 virus might have been different and the entire year might have been changed.
Oh no….oh no… oh no no no no no. With the pandemic forcing everyone home, another app that benefitted hugely was TikTok. The short-video sharing platform exploded into a nationwide sensation with Americans everywhere dancing, posting videos of "Karen" and lip synching. TikTok even affected the national political events when the TikTok kids requested thousands of tickets for the first Trump rally in Oklahoma (during the pandemic) and did not show up. They drew the ire of Trump from this but they seem to be as strong as ever.
Live from my living room…. TV show, in particular talk shows such as the Late Show with Stephen Colbert, The Tonight Show with Jimmy Fallon, The Daily Show, The View, and news network programming set up Zooms and Streamlabs and continued to provide interview segments and entertainment for the isolated public at large. YouTube was deep into the broadcasts as well as podcasters everywhere learned how to ask for money via Super Chat.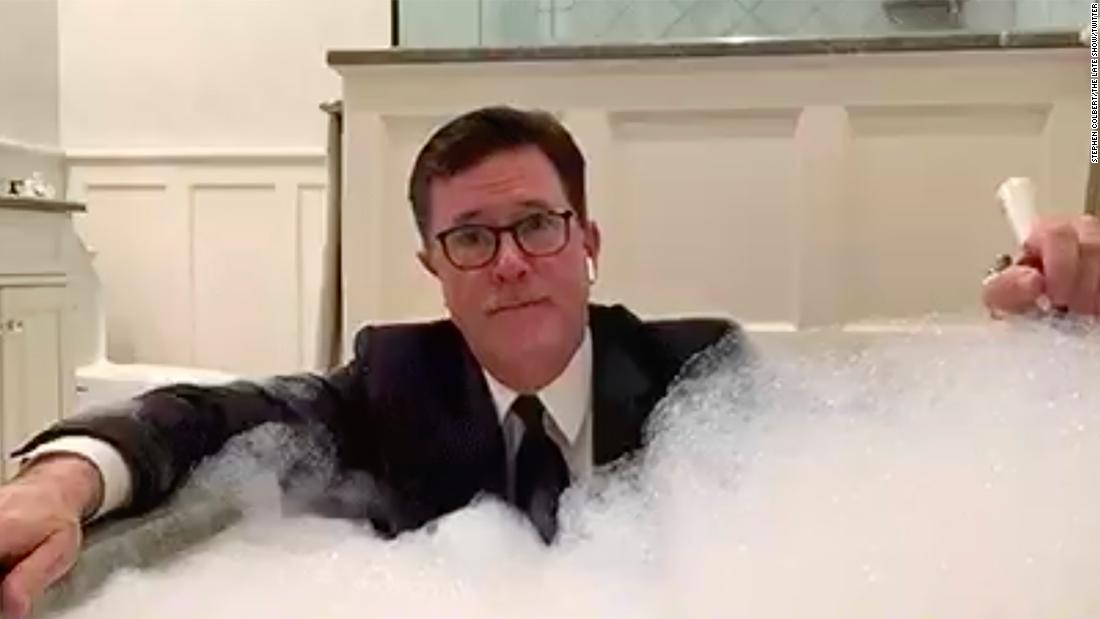 Murder Hornets. There was so much news happening in 2020, that it seemed like every month there was something new and tremendously horrible was going on. When news of murder hornets, large insects that were coming from South America and would murder bumblebees, the nation could only wonder what wa next. Fortunately, murder hornets have not led to the insect apocalypse… at least not yet.
Fire! Fire! Fire! Things have burned all over the place this year. Starting in Australia, the bush fires set that continent ablaze for nearly three months. The event was horrendously tragic for the people and wildlife of Australia. Not to be out done, California was once again on fire with wildfires all across the state. Smoke came from the fires and was seen across the country. Skies in California turned a shockingly red even without a fire in sight.
Have you ever seen 2001: A Space Odyssey? At the end of November, a mysterious monolith, reminiscent of Kubrick's classic film, appeared in the desert of Lockhart Basin, Utah. Then, after several days of intensive scrutiny by the world at large, the monolith disappeared. Copycat monoliths appeared in Romania, California and New Zealand. A group on TikTok claimed responsibility for removal (and showed videos of the monolith in a backyard) but the monolith's original appearance and origin is still a mystery.
Unidentified, you say? Oh yeah… and the US Military confirmed that there were UFOs. In any other year, this would be the biggest story around and this year it is way down my list. The US Military released three videos that the Pentagon said were "unidentified aerial phenomena." The three Navy videos were said to be "real" by the Pentagon, meaning that they did not know what they were but they were not behind it. UFO enthusiasts were excited, but it is not like the Military walked us through Area 51.
More:
Prince Harry and Meghan Markle quit the royal family
Parasite won Best Picture at the Oscars becoming first foreign language film to win main award
Harvey Weinstein convicted of sex crimes
Stock Market crashed
Kim Jong Un was believed to be dead. Reports of his death were apparently greatly exaggerated
Twitter was hacked in a bitcoin scam
Jeffrey Epstein's alleged madam Ghislaine Maxwell was arrested; President trump wishes her well
Trump spend first debate with Biden talking over him and interrupting the entire event.
Massive explosion rocked the city of Beirut.
Ruth Bader Ginsberg died. Trump and Republicans hypocritically push through her replacement
Trump tested positive for Covid-19. Gets best treatment in world.
Eddie Van Halen died
Alex Trebek died
Locusts swarmed in Africa
Avoided World War III after Trump launched drone strikes against Iranian General Qasem Soleimani in January
Trump suggested that bleach could kill the virus and wanted doctors to look into ways to inject it into people.
Kanye West ran for president of the United States. Really.
Live action Mulan premiered on Disney + and Disney charged everyone an extra $30.
Carole Baskin was on Dancing with the Stars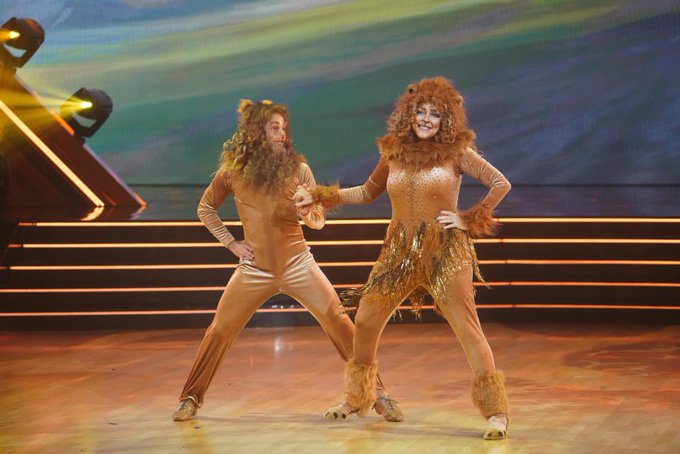 Tom Hanks got Covid. So did the Rock.
Person Woman Man Camera TV
The nation got its Space Force (and they called them Guardians)
Quibi launched and shut down in six months (after losing 1.75 billion dollars)
There was a plot to kidnap the Governor of Michigan.
Speaking of Michigan, a group of armed people stormed the state capitol because of the shutdown.
Trump teargassed protestors so he could pose with a Bible outside of St. John's Church across the street from the White House.
Steve Bannon was arrested for stealing Build a Wall donations. Trump has not yet pardoned him.
Trump pardoned everyone else in his orbit.
Rudy Giuliani …well what else needs to be said about "America's Mayor"?
All kinds of sporting events were cancelled.
Sarah Palin appeared on the Masked Singer
The Undertaker officially retired from WWE in ring action (for now)
Randy Orton set The fiend on fire in WWE
DC Comics fires a ton of staff members.
Luke Skywalker appeared as The Jedi on the Mandalorian season finale
Trump tries to bring down the post office to slow mail in voting.
Jim Carrey played Joe Biden on SNL for a few months
Oscars postpone ceremony until April- extend eligibility requirements.
Collider fire a bunch of on air and behind the scenes talents in January; plan on changing directions
Za Flertinflaus arrives on SEN Live!
John Lewis died.
Adam Collins defeats Dan Murrell for Movie Trivia Schmoedown Championship
Odd Couple defeats Shazam for Movie Trivia Schmoedown Team Championship
MSNBC's Steve Kornacki spends weeks at the "Big Board" during election season. Clear MVP on network