Here it is. Here is the list of the Top 30 Movies of 2020. The whole Year in Review has been building to this list.
Some reminders. This is my list. It may or may not, most likely not, match your own list. And that is fine. I expect that. I celebrate that. Feel free to make your own lists and put whatever movie you want at number one. This is my list so please respect that.
Secondly, as I stated in the Worst Movies list, the star ratings I give when I first review the movie are used only to narrow this list down. If one movie had a lower star score than another movie, it does not mean that it will be lower on the list. There is a perfect example at #7 on this list.
Moving along to the top of the list, this year's number one film was really difficult to determine. There were literally three films that I considered for the number one spot and was not sure which way they would go. Heck, I'll be curious to see if they remain that way by the time I get to typing them into the post. I have usually had number one determined for awhile. Not this year.
So here we go….
#30. Black is King. Great music movie from Disney + and Beyoncé. It is like a long music video with amazing visuals and costumes.
#29. Sound of Metal. Riz Ahmed brings a amazing performance as a heavy metal drummer who loses his hearing. The scenes with the other deaf people were some of the best of the film.
#28. Hunter Hunter. A solid thriller/horror film with a disturbing and remarkably satisfying end scene. Vengeance at its goriest.
#27. Mank. The black and white filmed story of the creation of Citizen Kane through the POV of Herman J. Mankiewicz. David Fincher does a fantastic job with the Netflix film.
#26. News of the World. Tom Hanks in the Old West reading news from newspapers to the people. Then, everything changes when he finds young girl Helena Zengel abandoned and in trouble.
#25. The Old Guard. Based on the comic of the same name, this Netflix film brings these immortal mercenaries to life, led by Charlize Theron.
#24. Spontaneous. High school kids begin spontaneously combusting. Isn't high school hard enough? Charlie Plummer and Katherine Langford star.
#23. Borat Subsequent Moviefilm. The Borat sequel caused plenty of controversy for plenty of Republicans over the last year. We see you Rudy! By the way, the movie is really funny.
#22 Greenland. Never thought this would be good, but I had such a good time with it. The disaster movie starring Gerard Butler that was more of a character piece than CGI-fest. What? Surprisingly great.
#21. Enola Holmes. A Netflix movie with Millie Bobby Brown as the sister of Sherlock Holmes. It is a lot of fun and Brown is exceptionally charming and charismatic as the lead.
#20. Promising Young Woman. Star making performance from Carey Mulligan. Mulligan's character is severely damaged from her past and looking to make things better by any means necessary.
#19. Run. A great film on Hulu. Sarah Paulson continues to show how wide her range is and Kiera Allen steps up to the challenging role.
#18. Blow the Man Down. From Amazon Prime, there is a fantastic cast of characters highlighting the dark corners of a little town. Margo Martindale is the standout performance.
#17. The Vast of Night. Another surprise from Amazon Prime. The Vast of Night is an old fashioned sci-fi movie about aliens and the conspiracies surrounding them. The mood is especially tight.
#16. His House. A Netflix horror movie dealing with a man and his wife who have escaped from South Sudan to London, and the spirit that may have followed them.
#15. Extraction. Another Netflix film that features Chris Hemsworth as a bad ass hero who takes on a mission that sounds pretty harrowing. This is the best Non-Thor performance for Hemsworth.
#14. Birds of Prey: And the Fantabulous Emancipation of One Harley Quinn. Margot Robbie shows that she is still a great choice to play Harley Quinn. This film was a lot of fun and filled with some fantastic DC female anti-heroes.
#13. Onward. Pixar's first of two great movies this year. This focuses on Tom Holland and Chris Pratt as brothers trying to use a special magical stick to bring back their deceased father for one day. It is Pixar's typical heart-warming film.
#12. Palm Springs. The Hulu movie that takes the Groundhog Day trope and twisted it around. Andy Samberg and Cristin Milioti have great chemistry in this Rom Com/Sci fi film.
#11. Host. It is just over 60 minutes, but this film on Shudder is one of the best horror films of the year. Dealing with a zoom meeting gone wrong, Host is as anxiety-ridden as any film this year.
#10. Love and Monsters. Dylan O'Brien is in a dystopian future where he is trying to get back to the woman of his dreams. Along the way, he has to fight monsters. This is a ton of fun.
#9. Pooka Lives! This Hulu film was one of the biggest surprises of the year. The horror film of these little pooka creatures being unleashed on the public.
#8. Soul. The second Pixar movie is one of transcendent thought and amazing music. Joe and 22 have a great relationship and create that wonderful feeling and emotion Pixar is so great at.
#7. The Invisible Man. Here is the film that had a lower star score than many of the films on this list, but has found itself higher on the list. It is a tremendous remake of a classic Universal monster.
#6. Black Box. This Amazon Prime film was so great. It was frightening, tense and surprising. It had great performances and some excellent twists.
#5. Wolfwalkers. The top animated movie of the year, it is beautifully created and the story is one of a folklore from Ireland. It is fantasy at its best.
#4. Hamilton. Lin-Manuel Miranda's stage play was recorded live and put together as a musical movie and Disney gained the rights. Then this past July, instead of holding off until 2021 as they initially had planned, Disney released this on Disney + and revealed the brilliant musical to a wider audience than ever before.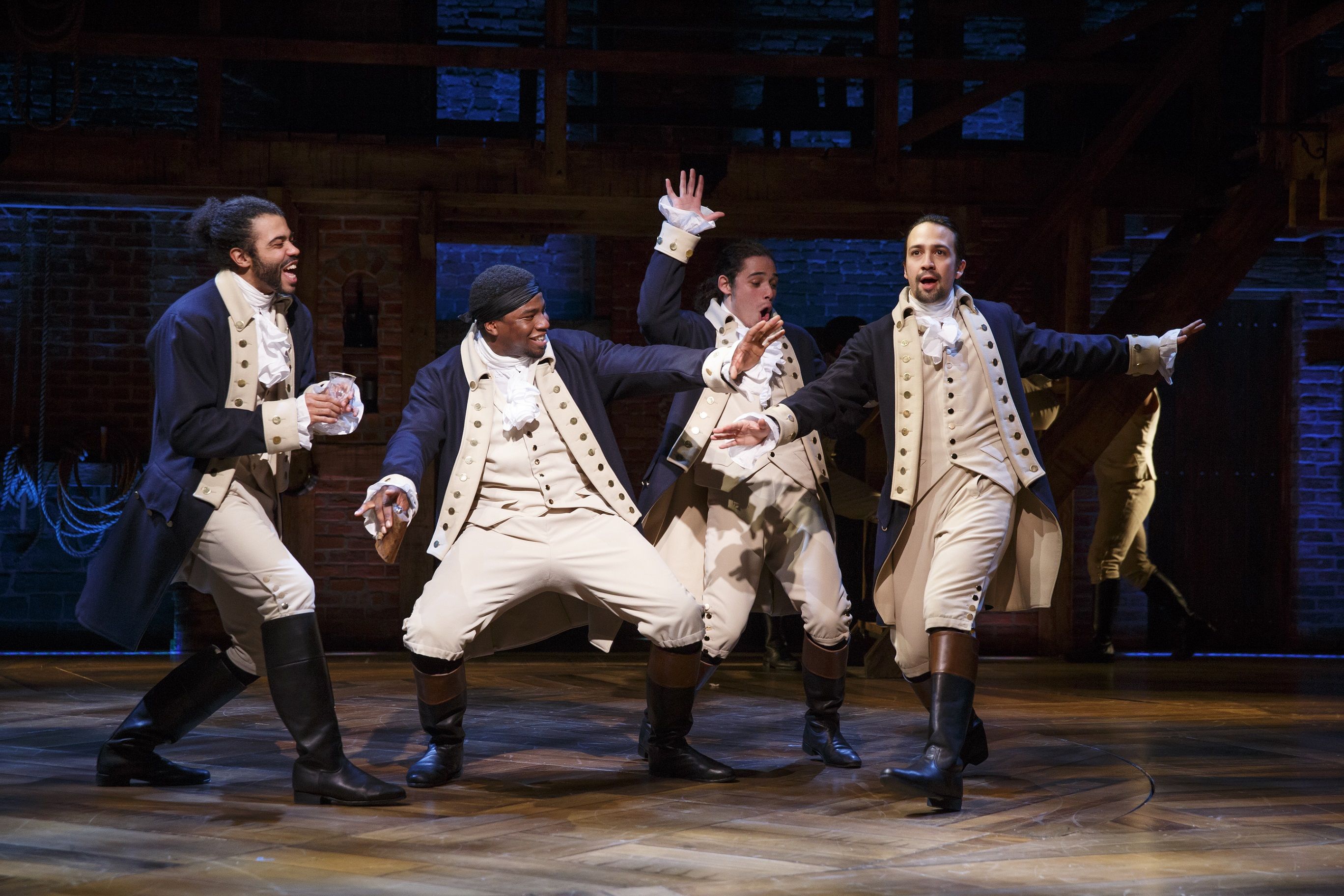 #3. Da 5 Bloods. Spike Lee's new film, from Netflix, tells the story of a group of Vietnam vets heading back to the country to find a treasure they had hidden. Brilliant performances from Delroy Lindo, Chadwick Boseman and others. Da 5 Bloods was shown in flashbacks, but the current day actors still played them. It was a great chocie.
#2. Ma Rainey's Black Bottom. The final, utterly brilliant, performance from Chadwick Boseman is not the only reason to watch Ma Rainey's Black Bottom. It is just the top reason. Viola Davis was also unbeleivable as Ma Rainey herself. This is like a stage paly on film and it has some of the best dialogue in any movies this year. Powerful.
#1. The Trial of the Chicago 7. This was a tough choice as either Da 5 Bloods or Ma Rainey's Black Bottom could have been number one. However, I wound up with Aaron Sorkin's Netflix film, which had one of the greatest ensemble casts you will ever find. Amazing dialogue. Suspenseful tone. Brilliant performances. Based on the true story, The Trial of the Chicago 7 is a masterful film.