It has been awhile since I have been able to do one of these lists, one because of time and two because of lists. For example, last week was Top 10 MCU films and I have done that recently so there is no reason to do that one.
This week's Top 10 show with John and Matt was a fascinating one. It was from one of their listeners. It was the Top 10 Original Villains in Film. This includes villains who are strictly created for a certain movie, without any "based on" included. Villains from all of the comic book movies are out. Villains such as Die Hard's Hans Gruber and Silence of the Lambs' Hannibal Lecter are originally in novels. No historical figures. They are all out.
My list came out considerably different than the list compiled by John or Matt, though we do share some in common (including the biggest no duh place on the list).
#10. Ivan Drago (Rocky IV). The massive Russian boxer who killed Apollo Creed in the ring and battered Rocky to a pulp falls in at number ten. "If he dies, he dies."
#9. John Kreese (The Karate Kid). Sensei of Cobra Kai, John Kreese was the driving force behind the rivalry with Daniel and Mr. Miyagi. Admittedly, his profile may have been elevated by the TV show Cobra Kai, but he provided a great foil for the heroes. "Sweep the leg!"
#8. Little Bill (Unforgiven). What a great performance from Gene Hackman in the Clint Eastwood deconstructionist Western. Little Bill felt as if he were the only one who mattered, but things turned on him. He did some terrible deeds before he received his just rewards, and it was fantastic.
#7. Scar (The Lion King). Though this could be based on Hamlet, I am counting on it because many movies have ties to Shakespeare. Scar and his slimy attitude made him one of the best Disney villains. He let his brother fall to his death and took over his throne. He let the jungle fall into disarray. He was a villain through and through.
#6. Beetlejuice (Beetlejuice). Michael Keaton gave us one of the most original creations as the ghost that comes when you say his name three times. As the antagonist of the film, Beetlejuice was both slimy and remarkably funny.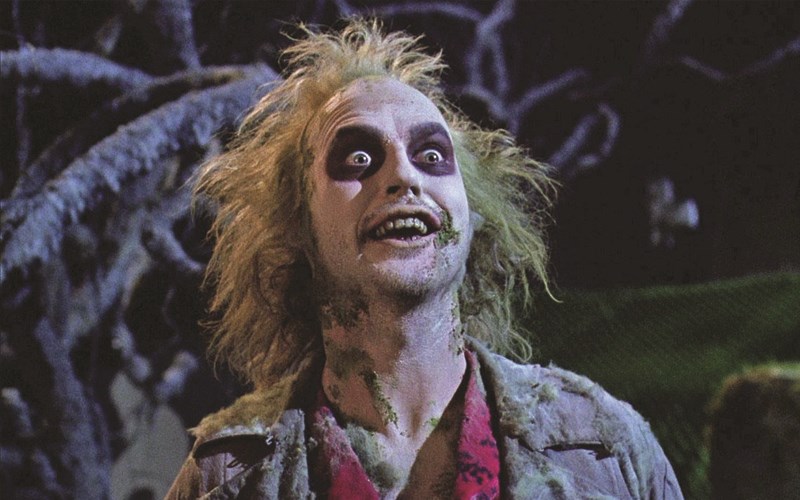 #5. Syndrome (The Incredibles). A great villain, many times, comes from the hero and that is the case for Syndrome. When Mr. Incredible cast away the young boy and his hoer worship (for good reasons, by the way), he set in motion the origin of Syndrome. "When everyone is super…. no one will be."
#4. Jean-Baptiste Emanuel Zorg (The Fifth Element). Gary Oldman dives into the character once again with this sensational villain. He sells weapons such as the ZF-1 and its myriad of attacks. He tries to sell out the earth to Mr. Shadow, the planet sized creature coming to destroy earth. "This case is empty. …"
#3. John Doe (Seven). I came around on Seven within the last couple of years. I did not like the movie when I saw it in the theaters, but my second viewing made me appreciate it more. It is sad that Kevin Spacey is such a jerk.
#2. Lotso Hugginbear (Toy Story 3). I just loved Lotso. I think he is top of the line Disney villain. I could always understand his motivation, his hurt. And when it looked like he was about to turn and help the toys, and then he didn't, he cemented himself. I thought it was a retribution story. It wasn't. He sent the toys to be burned alive. "She replaced us. Come on."
#1. Darth Vader (Star Wars). And here is the big "NO DUH" place on the list. Darth Vader is one of the most iconic characters in all of movies, hero or villain. He is clearly number one on this list. Vader is such a bad ass villain too. "Obi Wan never told you what happened to your father. No Luke, I am your father."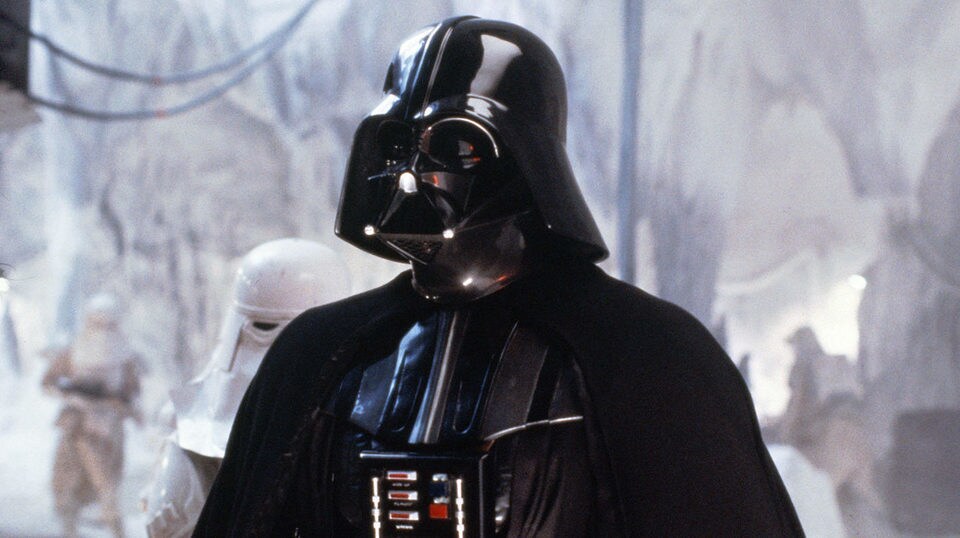 Honorable Mentions: Just a few extra names to include. I did not want to include two characters from Karate Kid, so I left off Johnny Lawrence. Agent Smith of The Matrix did not reach the top 10. He was never a personal fav. The Terminator was an unstoppable killer and Arnold was frightening. Biff Tannen from Back to the Future almost made the list. He almost pushed Ivan Drago of the list.