SPOILERS FOR PEACEMAKER EPISODE 3
"Better Goff Dead"
The third episode of James Gunn's Peacemaker series, which dropped episodes 1, 2, & 3 this week, sent our crew into the field after a family connected to the Project Butterfly, opening up a moral dilemma for Peacemaker.
It appears that Peacemaker may have an issue with the potential murder of kids. Despite what he said about murdering anybody for peace, Peacemaker found himself freezing up when he had the perfect shot to take out a family that were Butterflies, something that we got a bit of a hint about at the end of the show this week.
If it was not for Vigilante following Peacemaker and the others, the mission would have been a failure. However, Vigilante did not seem to share the moral objections of Peacemaker as he happily shot three of the family members. However, this led to the arrival of Judomaster.
Judomaster proceeded to kick the butt of everyone there, capturing Peacemaker and Vigilante and taking them for interrogation. This left Harcourt, Leota, and Clemson Murn to try and rescue them and finish the job.
Leota also showed that she may not be quite the chip off the old block as she may like. As the daughter of Amanda Waller, Leota did not have the killer instinct either, not wanting to kill one of the guards for the Goff family when they had the drop on him. Harcourt did it without any issue.
This episode had some pretty solid character development and was a tad slower over all. Poor Vigilante had to suffer the consequences because Goff saw Peacemaker as the Alpha who would want to keep his friend from being tortured. However, Peacemaker continued to refuse to give him any information (not that he had any to give).
When Goff had his head blown off by Peacemaker, we got a glimpse at what could be the key behind Project Butterfly.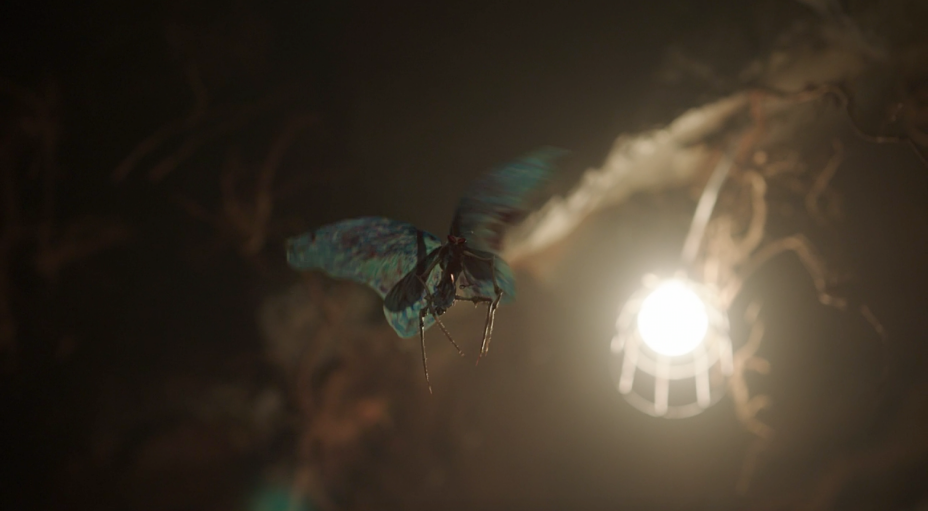 Episode four comes out next Thursday and I would expect some questions from Peacemaker about what he saw. We also saw a world map with tons of Butterflies identified worldwide.