SPOILERS FOR MURDERVILLE E1
I have been a huge fan of improv comedy for years, everywhere from short form such as Whose Line is it Anyway to This is Spinal Tap's long form. When I heard about the new Netflix series, Murderville, I was intrigued.
In Murderville, Will Arnett plays Terry Seattle, a hard-boiled homicide detective who has trouble keeping partners. Each episode a celebrity will appear on the show as Detective Seattle's new partner. However, the said celebrity will not have been given a script and will need to improvise everything in the murder case they investigate with Seattle. Then, at the episode's end, the celebrity must decide who the killer was.
Episode one featured Conan O'Brien.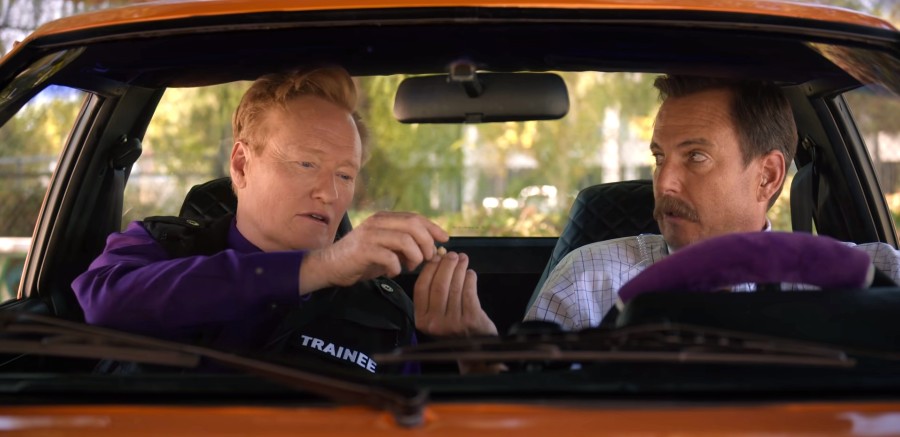 I enjoyed the concept. I will say that I did not find it as hilarious as it could have been, but I do think the proper celebrity has a chance to be really funny. I worry that it will become a tad repetitive, but, again, depending on the celeb, this could really rock.
I don't want to make it sound as if I did not enjoy the show, because I did. It had its funny moments and watching them try not to crack up with laughter is always fun.
The ending did feel almost like a game show as Conan tried to guess who the killer was among the three suspects and he was told that he was right!
I do plan on watching the remaining five episodes in Murderville, although I may not binge it as I have done with some of the other Netflix shows.