Welcome back to the Top 10 list of the week.  This week, John Rocha and Matt Knost were joined by special guest Chris Burns from the Store Horsemen podcast to do the Top 10 Superhero Origin Movies.
So, I made my list of origin movies and I eliminated a couple of the possible choices because I did not feel that they were origin movies.  My definition of an origin movie had to either show a superhero gaining his/her powers or how they came to be known as the hero/team that they are known for.  If the movie was the introduction of a character but felt more like just another adventure of that character, I did not consider it.
So, Spider-man: Homecoming, which Matt had on his list, and Thor, which was also mentioned, do not make my list because they are not origin movies.  This is, of course, my opinion.
Starting off the list…
#10. Chronicle.  Josh Trank's film that showed the creation of a super hero (and villain too) through the use of found footage was such a wonderful film.  The found footage genre had really felt like it had played itself out and was getting way too boring.  However, Trank, and screen writer Max Landis, was able to find the originality in the technique and brought something different to it.  It also showed us how amazing actors Michael B. Jordan and Dane DeHaan were and how great these young men will be in the future.  Michael B. Jordan is of course in his next super hero movie this weekend as Killmonger in Black Panther.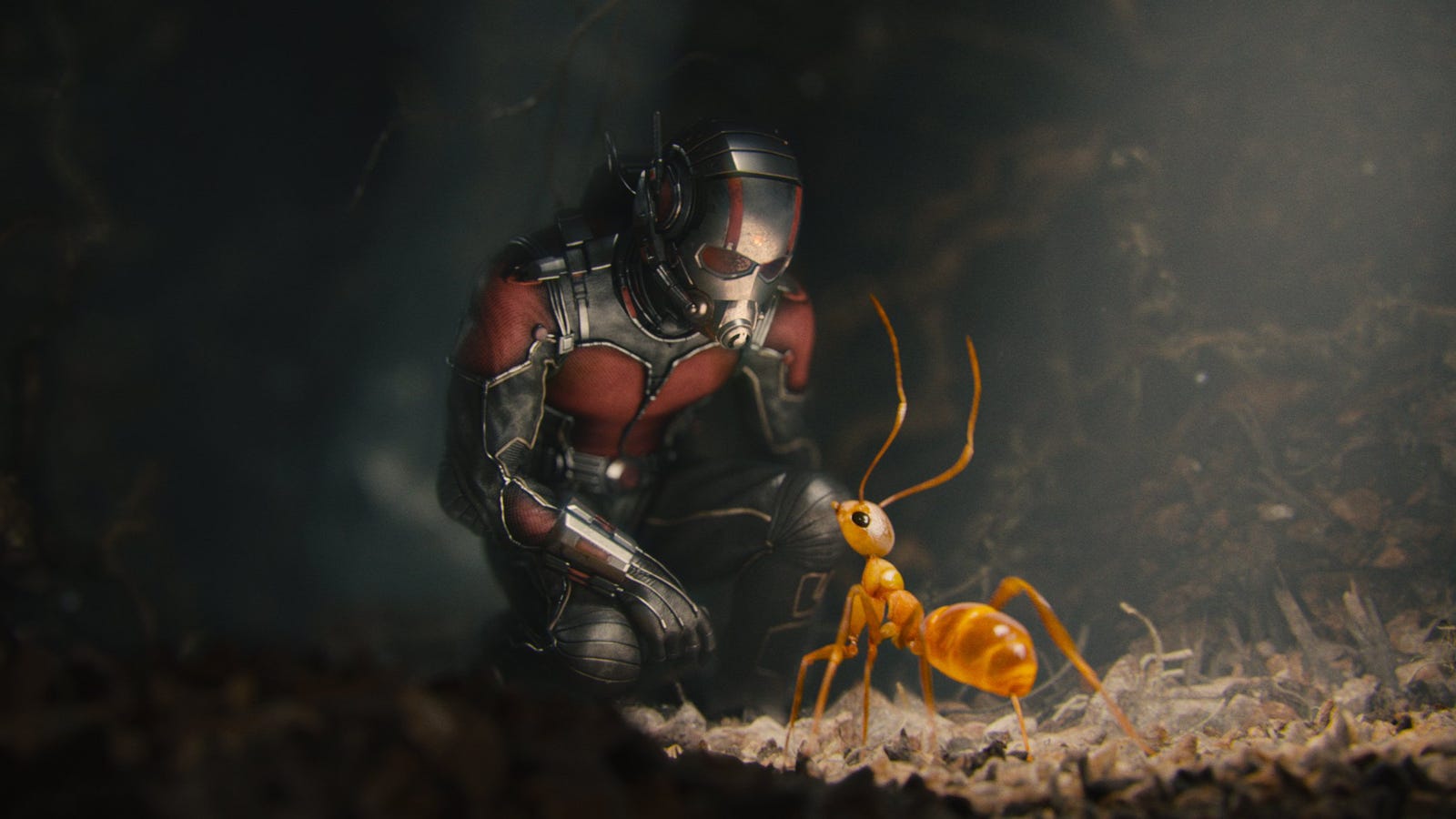 #9. Ant Man.  This film had so many strikes against it before it ever came out.  After such a public break up between Marvel Studios and Edgar Wright, who had been working on getting Ant Man completed for years, many people had no intention of liking Ant Man.  The thing was that Peyton Reed came in and resurrected the film and made people love it.  He had Paul Rudd as a super hero, which was strange at best, but the comedic actor was great as Scott Lang and the film cast Michael Douglas as Hank Pym.  The film had a great heist film flavor to it and featured a surprise cameo by Falcon.  Michael Pena appeared as one of Scott's friends and stole every scene he was in.  We may never know what caused the separation of Edgar Wright and Marvel, but it sure seems as if it were for the best.
#8.  Dr. Strange.  Marvel took the MCU to different dimensions for the first time with the Sorcerer Supreme, Stephen Strange.  Once a skilled surgeon, Stephen Strange is involved in a tragic car accident that robs him of the use of his hands.  In search of a way to fix his hands, Strange heads to the mountains of Tibet and find the Ancient One, who shows the doctor that there is much more to the universe than he ever would have believed.  Dr. Strange features one of the greatest fight scenes in comic book movies as Strange and his colleagues fought the villains as time reversed.  Plus, "Dormammu, I've come to bargain…"
#7.  Batman Begins.  The movie that reclaimed the Dark Knight after the travesty of Batman and Robin, Batman Begins is the first film in the Christopher Nolan trilogy of films and is, arguable, the best.  This film looked at the life of Bruce Wayne before he ever donned the cowl and showed his training in the process of becoming the World's Greatest Detective.  The film did not use one of Batman's most famous foes.  Instead, it used Scarecrow and Ra's Al Ghul, and it never missed a beat.  Because they were able to use these villains in the origin story, it saved the Joker for the second film, and you know what happened there.
#6.  Unbreakable.  We did not even know that this was a super hero origin story until the very end of the film.  That was when Samuel L. Jackson's Mr. Glass revealed himself to Bruce Willis and told him that he had been searching for him for years.  Mr. Glass needed an adversary, a nemesis, an arch enemy.  By this point, you understand what it is you have been watching.  M. Night Shyamalan was as hot as you could be after this film, but he took an unfortunate turn into the garbage heap, but the surprise sequel to Unbreakable, Split, made for brand new excitement around the director.
#5.  Iron Man.  If this one did not work, the MCU would not be what it is today.  Marvel took a risk, throwing out what many considered a B-level super hero, but with most of their biggest guns' rights at other studios, they did not have much chance.  They brought in Robert Downey Jr. to play Tony Stark, which with RDJ's troubles was also seen as a risk, and gave the director's chair to Jon Favreau.  But there was something magical about this film and Iron Man took off, thrilling fans everywhere.  And after the credits, suddenly there was Tony Stark talking to… is that?  Could it be?  Nick Fury, played by Samuel L. Jackson, who was speaking to Tony about the Avengers Initiative.  What did he say?  Avengers?  Seeds planted.  Huge success.
#4.  Captain America: The First Avenger.  "I could do this all day" were words spoken by the scrawny and bullied Steve Rogers just before being rescued from the beating by his friend Bucky Barnes.  However, it showed what would make him the most inspirational hero of the Marvel Universe.  Steve Rogers had heart.  He had guts.  He never gave up.  And he would become Captain America.  This film was a tremendous origin for Steve Rogers, and it showed the man as the hero he is without it being boring, dull or cheesy.  It featured one of my favorite songs too, "Star Spangled Man."
#3.  Deadpool.  Ryan Reynolds fought for Deadpool for years. After the character was completely neutered in X-Men Origins: Wolverine, Deadpool was a punch line.  But Reynolds did not give up on him.  He fought to get the film he wanted made the way he wanted it made.  And he succeeded.  Deadpool is one of the funniest super hero movies around, and it featured maybe the best romance between hero and significant other ever.  The film was released on Valentine's Day and was marketed as a romance, and it did not lie.  The marketing campaign of Deadpool was brilliant and showed the dedication of FOX and Ryan Reynolds to this character.  Deadpool became a monster hit as an R rated, dirty, foul-mouthed, 4th wall breaking smash.  Thank you, Mr. Reynolds.
#2. Spider-man.  I don't think I can sufficiently explain to you how scared I was heading to the theater to see Sam Raimi's Spider-Man.  I love Spider-Man and I was so scared that this film would not be any good.  I was afraid that this would be one more failure in super hero movies at a time before they were so beloved.  I remember the exact moment I knew this film was going to be great.  As Peter Parker held Uncle Ben in his arms on the ground outside of the car, watching his amazing uncle die, I knew the film had the wall crawler right. Sure the Green Goblin looked silly.  I did not care.  Sure the organic webbing made me pause.  That was fine.  I loved this movie and having a big screen rendition of Spider-man that I could be proud of made me as happy as I could ever be.
#1.  Guardians of the Galaxy.  How was this ever going to work?  How could this property, which honestly was not that well known even among the comic book reading crowd, and featured a talking raccoon and a walking tree that could only say three words, "I  am Groot," not be a complete failure.  Had Marvel Studios gone mad with their own success?  Apparently not.  Guardians of the Galaxy, helmed by James Gunn, became of the studio's most consistently loved films.  It was dripping with originality and gravitas.  It had amazing chemistry among its five main stars, even the raccoon and the tree (maybe even especially them).  It had an unbelievably cool soundtrack of 1970s music.  It was more of a space opera than a super hero movie.  At its core, Guardians of the Galaxy is about family and these characters are a family that we loved being a part of.  We are Groot, indeed.
There they are. My top ten Super Hero Origin Movies.
Honorable Mentions:  Big Hero 6, Kick Ass, Wonder Woman, Blade, Superman: The Movie, X-Men, X-Men: First Class, Robocop, The Incredibles (Not sure that one counted with my rules).