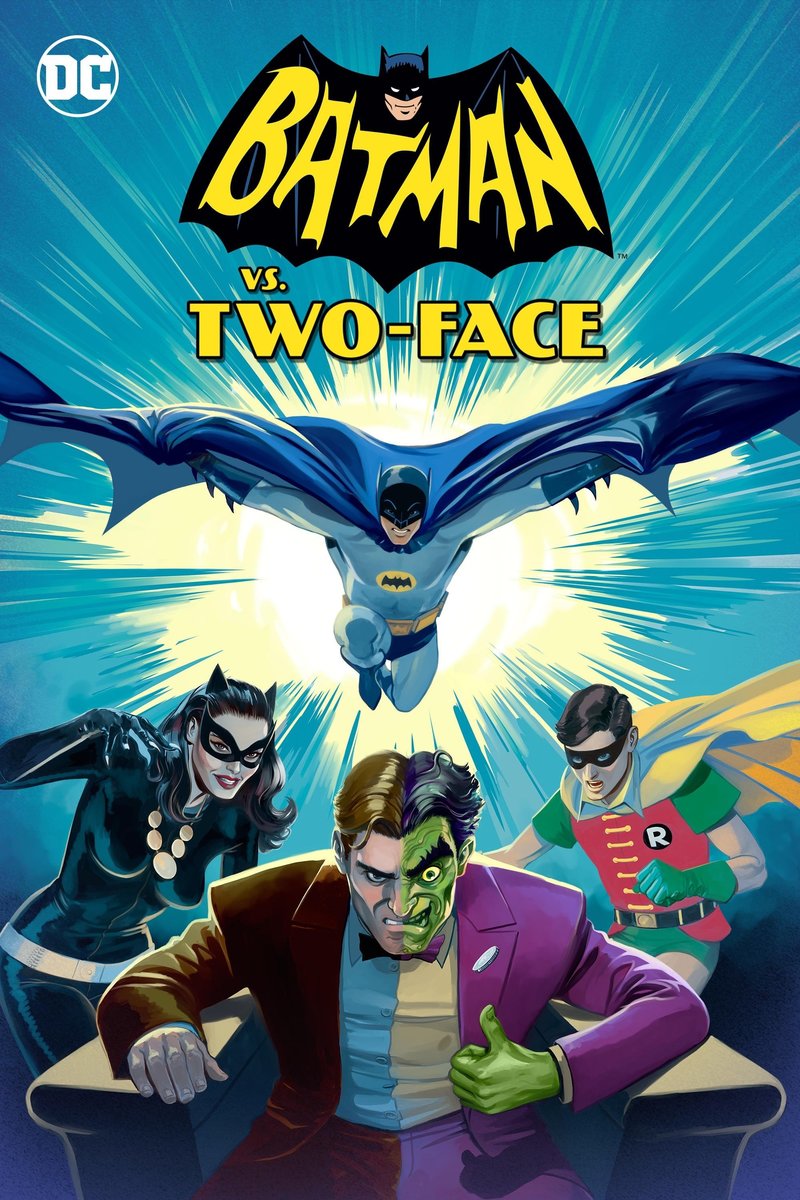 I grew up on reruns of the Batman series originally shown in 1966-1968.  I loved those episodes and, as a child, I did not see how corny or campy they were.  They were just the way my Batman and Robin were.  Of course, then, an older me discovered the Dark Knight Returns mini-series and my opinions changed.
That did not mean that I started to hate on the Batman series.  I still loved it, but I could approach it in the way it was intended, as a comedic take on the Caped Crusader.
A few years ago, they released a film called Batman: Return of the Caped Crusader and it featured the returning voices of Adam West and Burt Ward as Batman and Robin.  This was awesome and I got to see this in a limited run in the theater thanks to Fathom Events.  I loved the throwback film which I thought had the perfect touch from the 1966 series.
Then, with the passing of Adam West, I heard another animated film had been finished prior to his death, with the voice talent of William Shatner as Two-Face.  I was very excited, but I didn't hear anything else about it and it slipped my memory.
Today, while searching through Amazon for something to watch, I stumbled upon this movie and I was excited again.
Unfortunately, I just did not find it as magically nostalgic as I did with the Return of the Caped Crusaders.
Don't get me wrong, there was still a lot of material here to enjoy and knowing it was the final performance of Adam West as Batman did give me some feels, but I had a real problem with the story and the portrayal of Two-Face.
Without spoiling, there was something that the story hinted at involving Harvey Dent and Two-Face that turned out to be just a taunt and I did not like that.  It made no sense from what we had already seen so it spoiled the movie for me.
I am also not sure that this film went campy enough.  There were parts that certainly worked but it felt like a pale comparison to the Return of the Caped Crusader.
I am not unhappy to have seen it, but I would have preferred more than what it was.