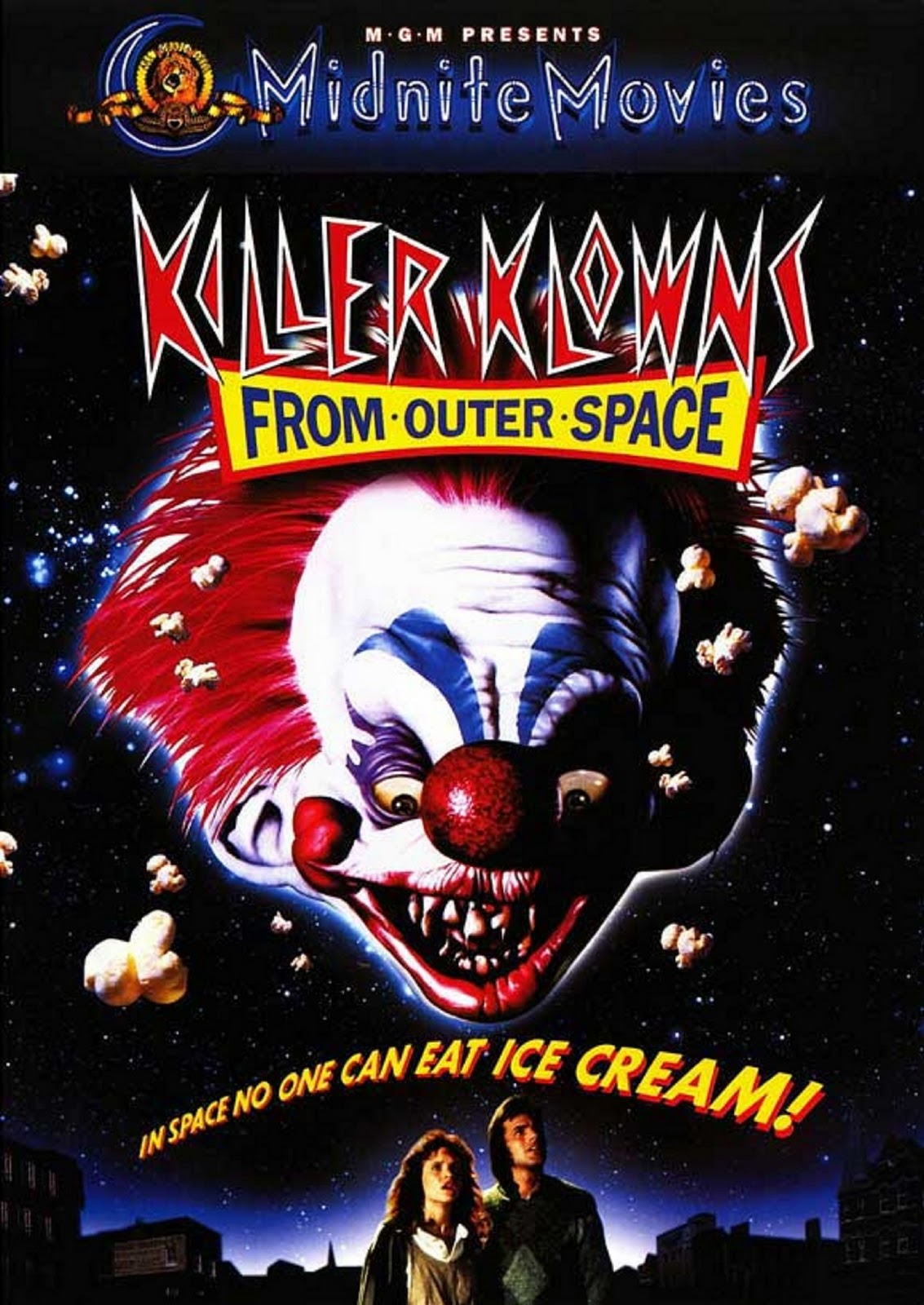 I had an afternoon filled with campy clowns killing innocent bystanders in a sleepy town.
Killer Klowns from Outer Space is a weird ride.  The film is silly and a good-natured horror movie that does not take itself seriously and knows exactly what it is.
Looking at the title and the movie poster, I was pretty sure this would be nothing more than a terrible B movie.  I was wrong.  This was a reasonably enjoyable B movie.
I mean…what else can you ask for but a clown car being chased by an ice cream truck?
There are some cute and imaginative uses of the clowns.  They might be considered very creepy for those who have the unreasonable fear of clowns.  After It, I was really surprised to find out how many people were actually scared of clowns.  And these clowns can be creepy.  Sure, if you are not fearful of clowns, you will not be scared by the Killer Klowns, but if you are…
I certainly have seen worse alien invasion movies.  I have seen alien invasion movies that are every bit as ridiculous as Killer Klowns from Outer Space but try to take themselves seriously as if they were the second coming of Citizen Kane.  Killer Klowns from Outer Space embraces the silliness and provides a fun time because of it.