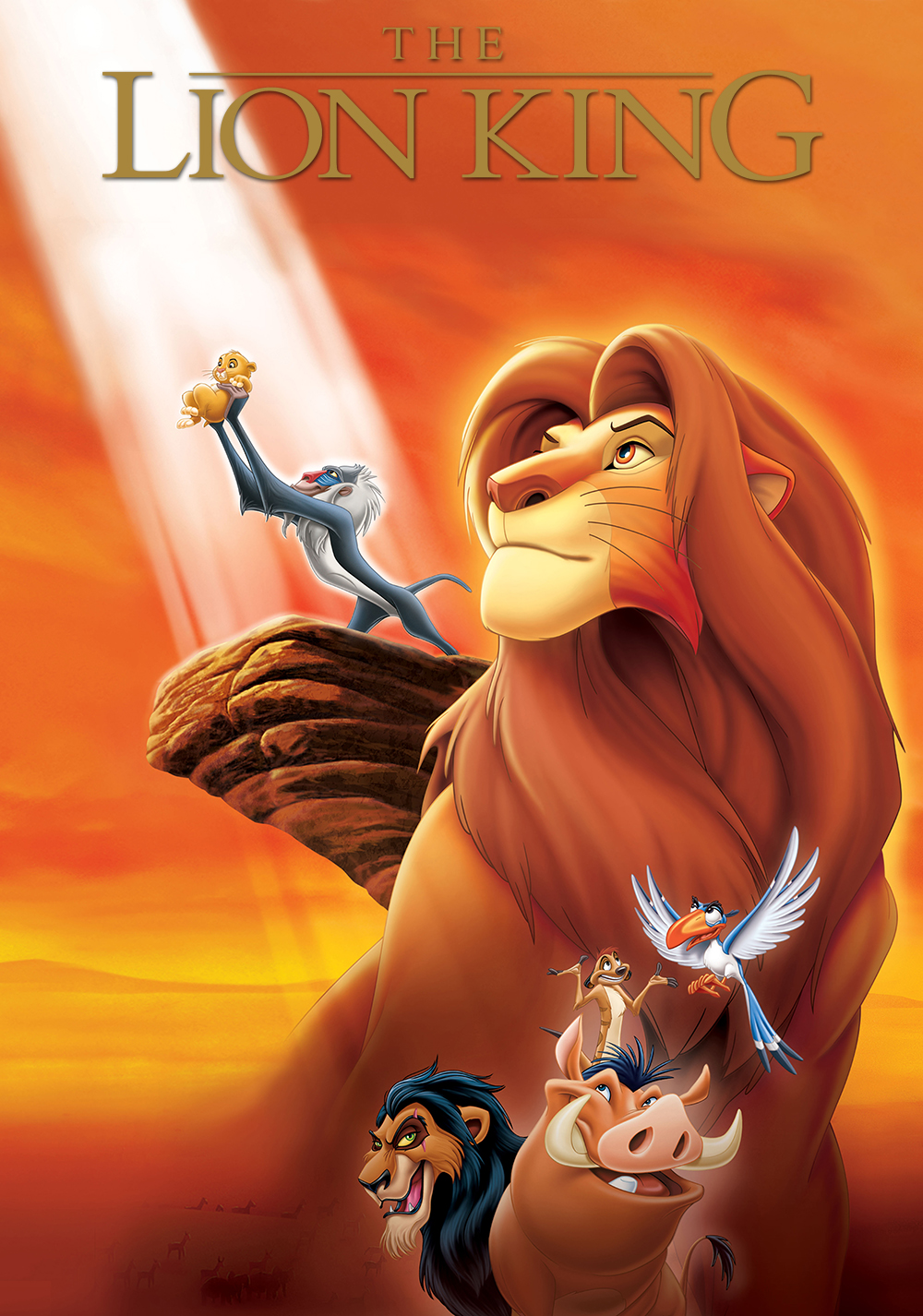 I'd been on a but of a bad run for the Doc's Classic Movies section here at EYG.  Three straight films that I had watched that fell below expectations or were just downright bad.  I did not want to continue such a streak.
I knew what I could do.
Last week, the new trailer for the upcoming "live-action" version of Disney's The Lion King came out, directed by Jon Favreau, and everyone found themselves getting chills and goosebumps.  The reason was the teaser trailer looked so remarkable and it brought everybody back to a world that was nearly universally beloved.  The world of The Lion King.
That new version comes out in 2019, but to snap the streak of bad films, I loaded up the 1994 animated version, which is considered by many to be the greatest animated film of all time.  While that might be a bit too high for my ratings, there is no denying that this movie is in the argument.
The Lion King is a beautiful story of love and betrayal.  It is Shakespearean in design (sharing similarities to Hamlet) and transcendent in animation.  The music is both catchy and completely engaging and the characters are wonderful.  Scar (Jeremy Irons) is one of Disney's most heinous villains, with his manipulations leading toward the murder of his only brother, the King Mustafa (James Earl Jones) and the attempted murder of Mustafa's son, Simba (first voiced by Jonathan Taylor Thomas, then by Matthew Broderick) proving his evil intentions. Scar is perfectly happy to let Pride Rock go down in devastation as long as his power as king is unquestioned.
Young Simba goes off to meet his lifelong pals, Timon (Nathan Lane) and Pumbaa (Ernie Sabella), after the death of his father.  One song montage later, years have past and Simba is living the life of Hakuna Matata.
There is a great voice cast here as well including Whoopi Goldberg, Robert Guillaume, Cheech Marin, Jim Cummings, Rowan Atkinson, and Moira Kelly.
The score from Hans Zimmer is truly amazing and the songs that were written by Elton John and Tim Rice make this movie extra special.
There were extra hidden jokes that I had not heard the first time that were funnier now as an adult.  This is an emotional ride with a terrible tragedy, yet continues the circle of life.  The Lion King is one of Disney's best animated features.  Obviously, it is a…
The streak is broken…