This week's top 10 comes from a patreon sponsor in honor of a birthday.  My birthday was just a week ago.  I didn't get a list.  😦
Top 10 Bradley Cooper movies is the topic chosen and I found something interesting.  Bradley Cooper has been in a ton of movies that would be considered ensembles.  He hasn't been the lead in a lot of movies…let me specify… he hasn't been the lead in too many good movies.  So many of these are not necessarily straight "Bradley Cooper" movies.  He is a main role in all of these though.
#10. The Mule.  The most recent Clint Eastwood vehicle had a Bradley Cooper character who was the federal agent who was chasing the drug running elderly man.  Sure, Cooper did not really know that Eastwood was the mule he was after, but that is really irrelevant.  The Mule was a decent film, but it is no higher than 10.
#9.  American Hustle.  This is the first ensemble on this list.  Bradley Cooper, Jennifer Lawrence, Jeremy Renner, Christian Bale, Amy Adams, Robert DeNiro, Michael Peña, Jack Huston.  This was a hugely popular film among critics, but I thought it was fine.
#8.  American Sniper.  Another Clint Eastwood film, American Sniper is a true story about Chris Kyle, a U.S. Navy Seal sniper who became one of the most lethal and pinpoint shooters in Iraq.  Kyle struggled when he was back from the war because the world was a different place.  American Sniper was a huge hit and Bradley Cooper was very strong in the film.
#7.  Limitless.  This one was fun and light movie.  Bradley Cooper finds a drug that increases his mental acumen and helps make him a star in the financial markets.  Limitless was changed into a TV series (which Bradley Cooper appeared on as well).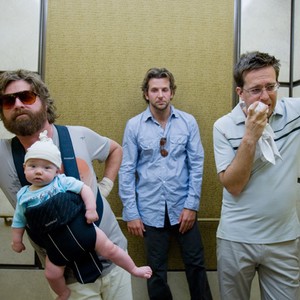 #6.  The Hangover.  Now here is a movie that was extremely funny.  I remember laughing so hard that I was crying.  And then, there were two sequels that were some of the worst movies ever made.  I so hated The Hangover 2 and 3, but the first movie is fantastic.  The group (of the ensemble) had great chemistry and worked so well together.
#5.  Avengers: Infinity War.  This movie is one of my all-time favorites and would be much higher on this list of we were just doing favorite films. However, Bradley Cooper was not a huge part of the film as Rocket.  Rocket was certainly a highlight of the movie as the "sweet rabbit" with his pairing with Thor.  He also had a huge scene with the dusting Groot.  Rocket is now one of the biggest characters in the MCU and the voice Bradley Cooper provides for him is perfect.
#4.  Guardians of the Galaxy Vol. 2.  This is the second appearance of Bradley Cooper as Rocket Raccoon on my list.  I think there may be one more yet to come.  In Volume 2, Rocket is matched up with Yondu for a chunk of the time as Rocket was trying to find who he truly was.  The relationship between Rocket and Star Lord was looked at as well.  This movie was more about the group and the characters even though they were fighting a living planet.
#3.  Silver Linings Playbook.  This was an unexpected film to love as much as I did.  Who knew that a film about a dance competition could be so compelling.  Sure there was more to it than just that, but that dance finale was tremendous and it really helped rocket Bradley Cooper and Jennifer Lawrence into superstar status.  I loved the work from the two of them and this is one of the best rom coms you are going to find.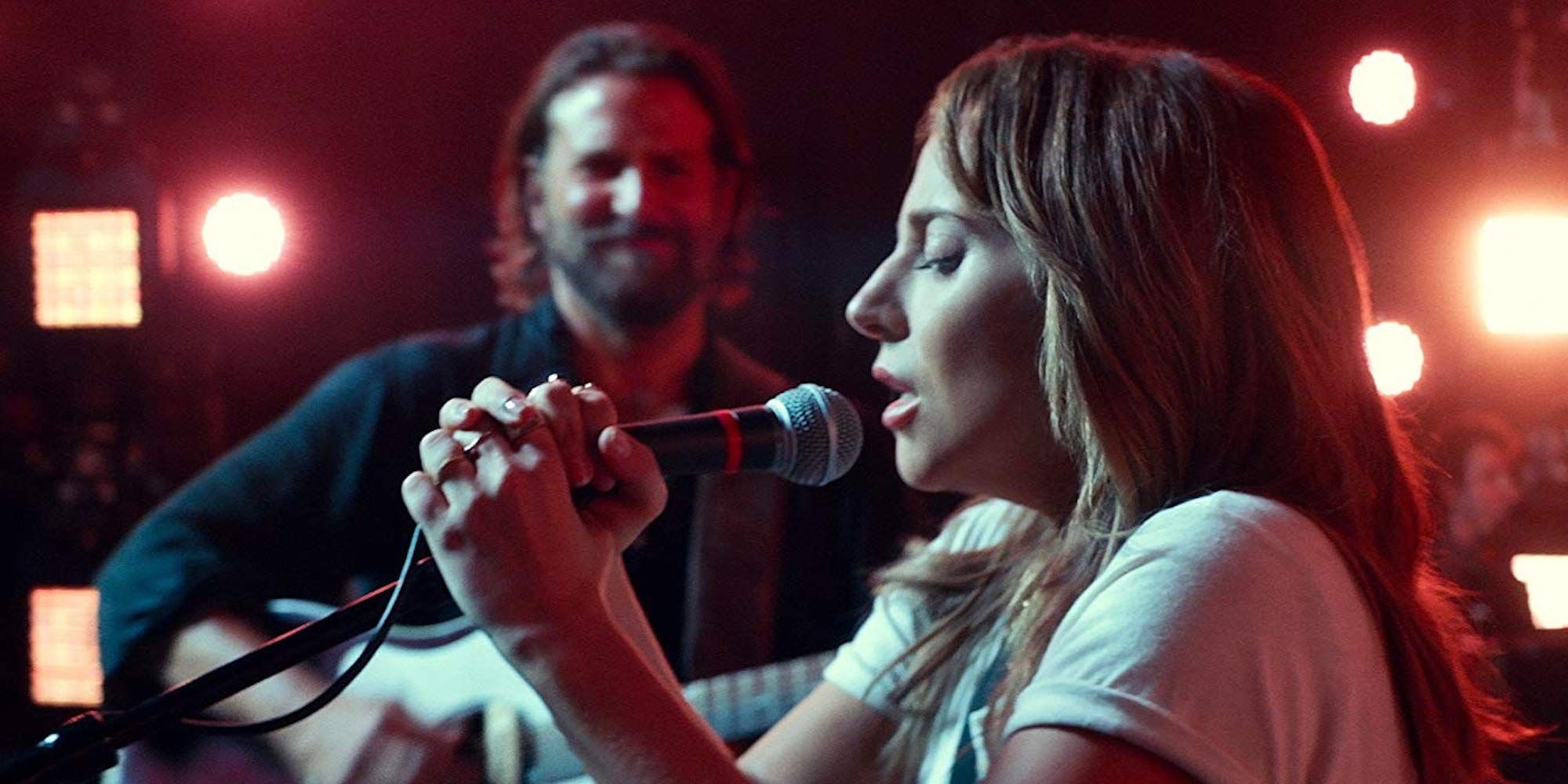 #2.  A Star is Born.  There is no way that, after a fourth time being remade, that A Star is Born would be any good.  An yet, this is fantastic.  And Bradley Cooper is a huge reason why.  He sings.  He plays guitar.  He makes out with Lady Gaga.  He pees himself.  He drinks.  Bradley Cooper not only does all of those things, but he also directs the film.  And it was his feature film directorial debut.  He deserved every bit of recognition for this movie as he placed it on his shoulders and carried it to a massive success.
#1.  Guardians of the Galaxy.  Yes, this is an ensemble, but it was one that had no business succeeding as it did.  Bradley Cooper was voicing a talking raccoon who hung around with a walking tree that could only say three words.  These were characters that even some long time Marvel Comics fans did not know well.  And yet, Guardians of the Galaxy was a massive hit and cemented that Marvel Studios really knew what they were doing.  Rocket Raccoon may have been the heart of this movie and was perhaps the break out character.  Rocket was more than just a talking joke.  He was a deep and important character that anchored this movie from start to finish.  Everyone loved Rocket.