There are just a handful of hours before I will be in the theater watching Avengers: Endgame.  I absolutely cannot wait!  And in honor of the upcoming end of the 22 film saga, John Rocha, Matt Knost and, special guest, Jason Inman picked their top 10 super hero movies.
Now it was not just MCU films, but all super hero movies.  Of course, I just watched the entire MCU list of movies (except Captain Marvel), this past weekend as a way to prepare for the Endgame.  So this list… I am ready to go.
#10.  Spider-man 2.  My favorite character.  Spider-man 2 was right near the top of my list of favorite movies for quite awhile, but with the renaissance of super hero movies, this one has slipped down the list.  The train sequence is still one of the greatest super hero moments of all time and just about as pure of a Spider-man scene as you will ever get.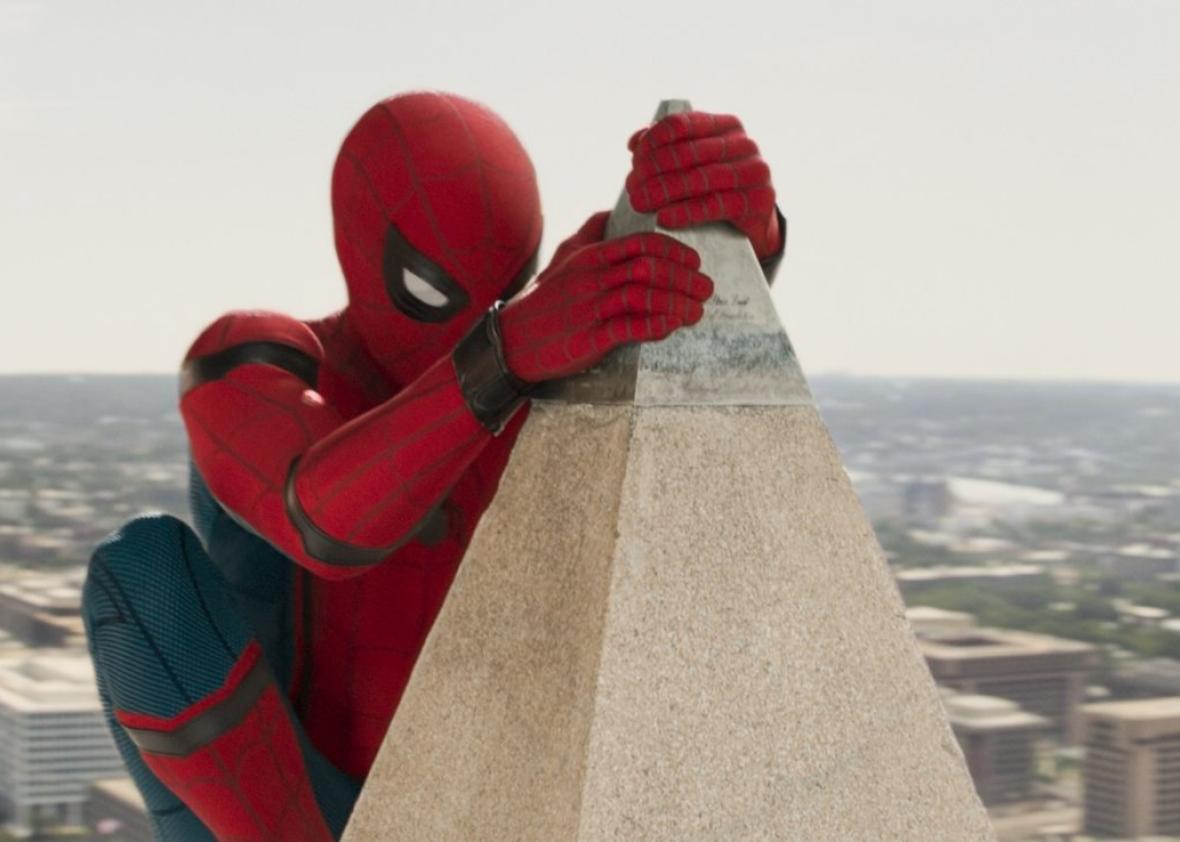 #9. Spider-man: Homecoming.  The MCU version of Spider-man is just slightly ahead of Spider-man 2, although I can see these two flip-flopping over the years.  In my MCU rewatch, Homecoming was really great.  The performance of Tom Holland as our new Spidey is so pitch perfect that you wonder why you never knew what you had been missing.  And the Vulture became one of the best Marvel Cinematic Universe villains as played by Michael Keaton.  He made the "old man" Adrian Tooms understandable and relatable to the audience.  The scene with Keaton and Holland in the car is as menacing of a scene in the film.  Seriously great.
#8.  Spider-man: Into the Spider-Verse.  The third straight Spider-man movie and a fantastic animated movie. Honestly this is a piece of art.  Gorgeously drawn and animated, Spider-verse brings together a group of alternate reality Spider-mans in an idea that simply should not work.  I mean Spider-man Noir? Spider-Ham?  Penny Parker?  They should have failed.  It should have been hopelessly confusing.  Yet it was not.  It was beautiful.  It was amazing characters in a great story.  We meet Miles Morales and he is charming and fun.  There is so much awesome here.  Heck, it won an Academy Award.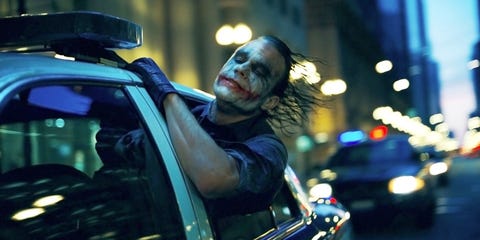 #7.  The Dark Knight.  Not a Spider-man movie.  This is my lone Batman movie on the list.  I loved The Dark Knight like everyone else because of a brilliant performance of the Joker by Heath Ledger and a strong story involving Batman and the other side of the coin that is the Joker.  I am not a huge fan of the Two-Face story, but there is so much goodness with the Joker the Two-Face stuff does not ruin anything.  Dark Knight was the peak of the Christopher Nolan Batman trilogy. One could only wonder what could have happened had Ledger not died.  Just a great film.
#6.  Captain America: The Winter Soldier.  This movie is really one of the first times when the MCU started messing with the super hero genre.  Fact is that The Winter Soldier is more of a political thriller than a super hero movie.  Plus, they changed their universe dramatically by revealing that Hydra had infiltrated SHIELD for years and was plotting inside the organization.  Agents that we had known and met turned out to be Hydra agents.  Then, Cap's old friend, Bucky Barnes, believed to have died in WWII, turned out to be an assassin known as the Winter Soldier.  Oh, and Robert Redford.
#5.  Guardians of the Galaxy.  This one and The Winter Soldier could flip spots too depending on the day.  They both came out in 2014 and they were my co-number one movie of the year.  GotG should not have worked.  There is a talking raccoon.  There is a talking tree that says three words and three words only.  Yet, Marvel Studios made this a huge hit with characters that even your typical comic book geek were unfamiliar with.  James Gunn brought  wonderful humor, feeling and emotion to the film and it spawned a sequel and is expected to finally get back with GotG Vol 3 as well.  Oh, and great music, too.  Oooga Shaka, Oooga Oooga Ooga Shaka…
#4.  The Avengers.  The first Avengers movie was so great.  It brought together Captain America, Thor, Iron Man, The Hulk… each who had just had their own solo movie, with Black Widow and Hawkeye and Nick Fury… to face off against Loki and his army of Chitauri aliens in an attempt to get their hands on another infinity gem for Thanos.  We see Thanos for the first time here in a post credit scene.  There is just so much awesomeness in The Avengers that you forget how much of a risk it was for Marvel Studios to try and pull this off.  It worked and billions of dollars later, it is still preparing to break records.
#3.  Logan.  The best non-Marvel Studio comic book movie in my opinion is the brilliant Logan.  It is a bit of an adaptation of Old Man Logan from the comics, but the film was even more emotional because the actors we had become so connected to were here.  Hugh Jackman in his final appearance as Logan, Patrick Stewart returning as a broken down Charles Xavier, but we add the young Laura (Dafne Keene) as the "daughter" of Logan.  The emotion of the movie is off the chart and the tears flow fully.   It is a movie about family.  It is a Western.  It is a road movie.  It is a tragedy.  It is amazing.
#2.  Captain America: Civil War.  This had so many emotional moments between Cap and Iron Man that you never are sure who you are rooting for.  This movie had so many things that it had to do, including setting up the new characters Black Panther and Spider-man, break up the Avengers, provide enough screen time for the bunch of characters while keeping it a Captain America story.  And the Russo Brothers do it beautifully.  Whether you were Team Cap or Team Iron Man, you should be Team Civil war.
#1.  Avengers: Infinity War.  The snap.  Thanos, the Mad Titan, had just gotten his hands on the final Infinity stone, but Thor's new axe, Stormbreaker, was buried in his chest.  It looked like Thanos was going to come close but not succeed.  However, Thanos told Thor that he should have aimed for the head, and he snapped his finger.  And half of the universe dusted away.  We watched our favorites such as Black Panther, Spider-man, Bucky, Falcon, Star-Lord, Drax, Doctor Strange disappear into dust.  The audience could not believe what they were seeing.  I remember the gasps when the characters started dying and when Thanos ended up at the end of the film on his farm.  Amazing.  This film was so successful that it has set up Avengers: Endgame to potentially be the biggest film of all time.  I cannot wait.
Honorable mention:  There are a bunch.  We'll start with Iron Man, the film that started the MCU train a rolling.  Captain America: The First Avenger is one of my favorite of the first stand alone films.  Guardians of the Galaxy Vol. 2 has some flaws but it never fails to make me cry at the ending.  Doctor Strange has a great ending.  I enjoy the smallness (pun unintended) of Ant Man.  Batman Begins and Batman '89 are both solid Bat flicks.  Wonder Woman's film has a weak third act, but the No Man's Land scene is one of the best in comic movies.  I had a heck of a good time with Shazam too.  X2 is probably my favorite X-Men team movie… or Days of Future Past.  And The Incredibles should be considered as well.  I could actually go on and on.