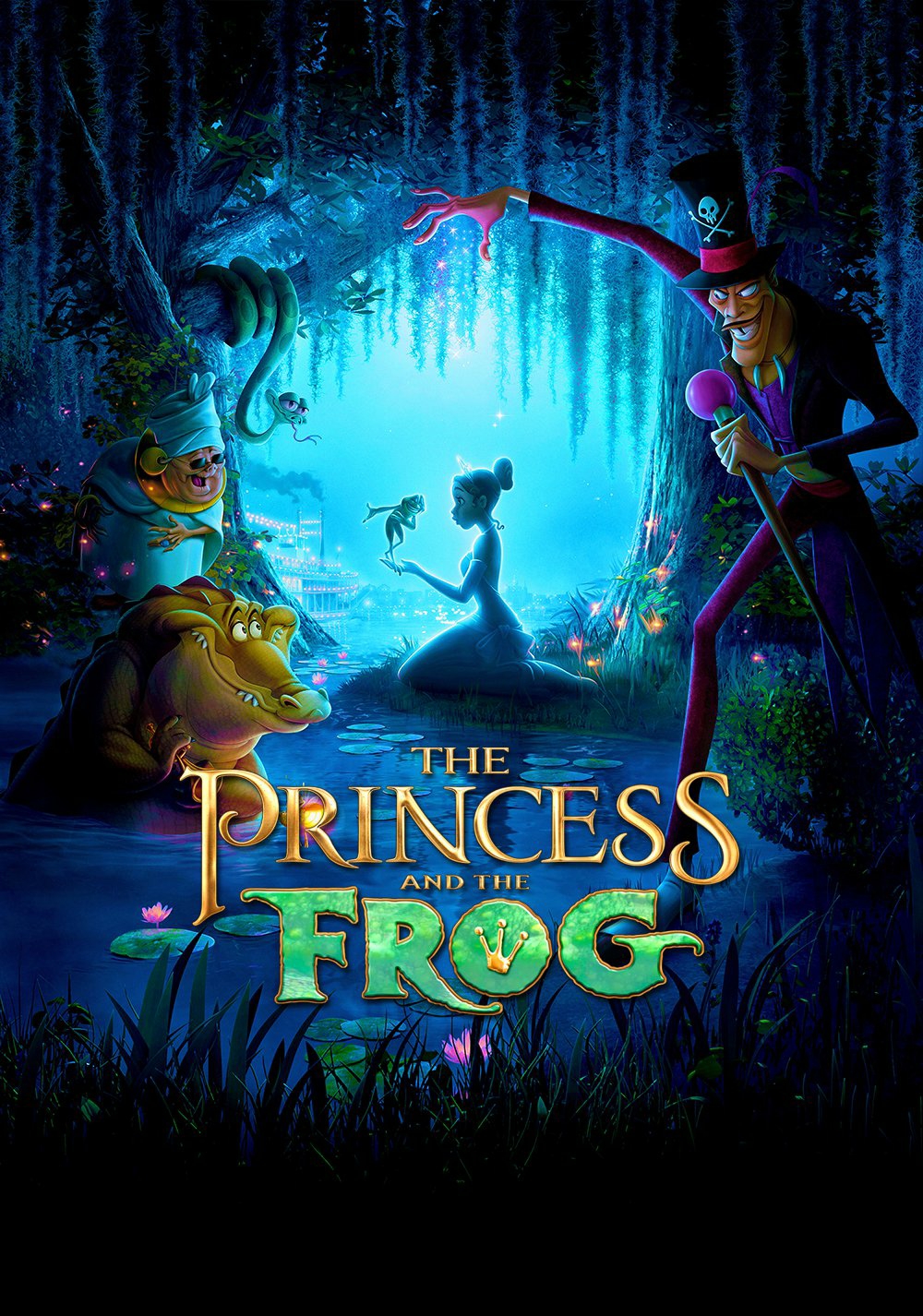 This is an old classic tale that Disney made into a rather predictable, yet beautiful story of love and acceptance.
The Princess and the Frog has been a known story for years when Disney created an animated version in 2009.  The animation was beautifully rendered and the music took great inspiration from jazz.
Tiana (Anika Noni Rose) was a young and hard-working waitress who, during the 1920s, was saving her tips in order to fulfill her dream.  The opening of her very own restaurant.  Prince Naveen of Maldonia (Bruno Campos) arrives in New Orleans in search of a wealthy southern belle to wed after his parents cut him off from the family fortune.  Naveen runs afoul of the local voodoo priest, the Shadow Man, Doctor Facilier (Keith David), and he turns the prince into a frog.  Facilier enlists Naveen's valet Lawrence (Peter Bartlett) to scam wealthy social climber Lottie (Jennifer Cody), daughter of wealthy Southern sugar mill owner Eli "Big Daddy" La Bouff (John Goodman), into marriage.  They would then steal her family's money.
The story is needlessly complex for such a simple tale.  Many of these characters provide little to the advancement of the story.  Lottie, who was one of Tiana's oldest friends, seemed to change characteristics depending on the plot.  There were too many instances of this in the film.
However, it was beautifully animated and the characterization of Tiana was solid.  She was the best of the characters in this film.  The city of New Orleans was another character in this movie and comes through wonderfully.  The design of the characters, especially Dr. Facilier was great and distinct.  And there was a trumpet playing alligator. You don't see that every day.
The Princess and the Frog was decent, but it was not as memorable as many of the Disney animated films we have had.