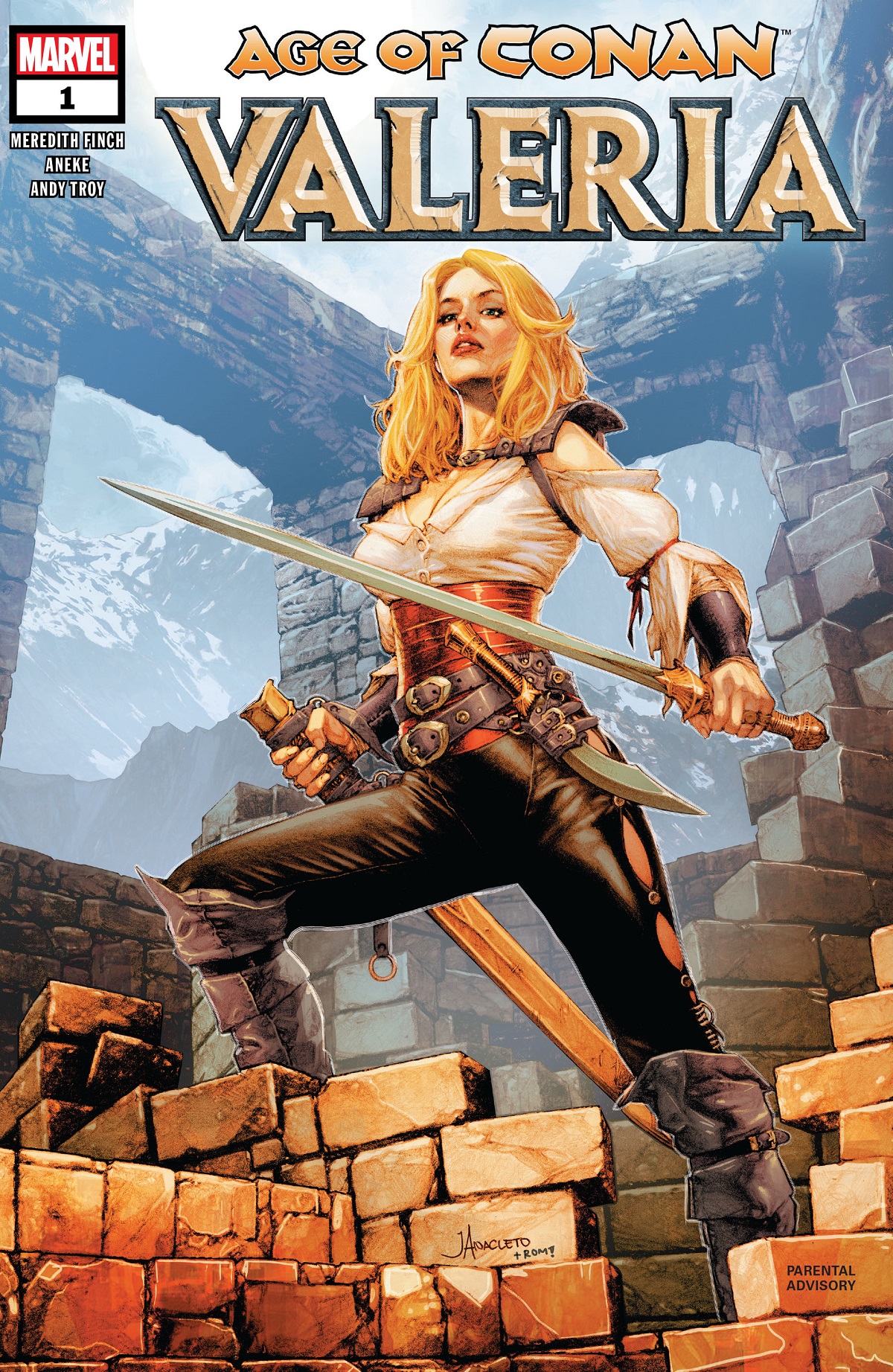 Age of Conan:  Valeria #1
"Chapter One:  Child of War"
Writer:  Meredith Finch
Artist:  Aneke
Cover Art:  Jay Anacleto & Romulo Fajardo Jr.
Another book set in the world of Conan the Barbarian came out this week.  In the vein of Belit, Valeria exists in the Conan Universe, but Conan does not appear in this story.
I have, apparently, become a huge sucker for anything with Conan in it from Marvel over this last year.  I had never been a huge Conan fan, but I have been thoroughly engaged by Jason Aaron's work, the Savage Sword and the beautiful, near-wordless Exodus.  I skipped most of Belit, not because I disliked it, but because it did not grab me as much.  Valeria is in the same boat.
I did enjoy the book.  I enjoyed the strong female character and the story they were building.  I found the flashbacks interesting and I thought the art was original and uncommon.  Then, there was a solid cliffhanger.
I'm just not 100% sure how I felt about the book as a whole.  Sure, the pieces were all pretty strong.  I am just not sure how they fit together.
I think. much like Belit, I need to see a few more issues before I can determine exactly if I want to continue collecting the book.  I lean toward positive on the book, but, as of yet, it is a wait and see.