Two of these in one day?
When listening to the Top 10 this week, John and Matt promoted an appearance they made on the Collider show The Rule of Two, a Star Wars show hosted by Mark Reilly and Marc Fernandez.  The Top 10 Show has returned to the Collider network and, in celebration of that, they guest starred on the Rule of Two and they did the top 10 Star Wars Acting Performances.
The four man debate was a great show and enjoyable to listen to.  Go listen to the show if you are a Star Wars fan.
Top 10 Star Wars Acting Performances.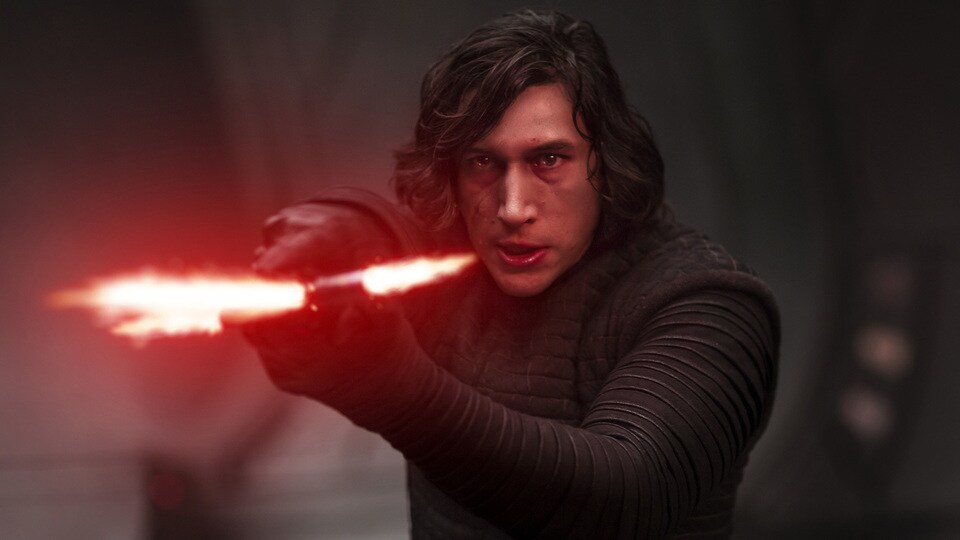 #10.  Adam Driver as Kylo Ren.  The son of Han Solo.  The villain of the new trilogy.  Adam Driver is an amazing actor and he is good in just about everything.  The new trilogy is laying a lot on Adam Driver.  He is truly growing into the character.
#9.  Liam Neeson as Qui-Gon.  He only made it into one movie, but he was perhaps the one good thing about Episode I: Phantom Menace.  We should have seen more of Qui-Gon and his relationship with Obi-Wan.  Liam Neeson should have been around more.
#8.  Ewan McGregor as Obi-Wan.  McGregor is always great.  He could have been one of the franchises greatest actors if only the sequels were written better.  I agree with John Rocha who said on the Rule of Two that those sequels should have been Obi-Wan's story , not Anakin's.  I am excited to see more of Ewan on Disney Plus down the road.
#7.  James Earl Jones (& David Prowse) as Darth Vader.  Without the voice of James Earl Jones, would Darth Vader have been such an iconic villain?  What about that scene where Vader admits to Luke that he is his father?  Can you hear anyone else ever utter those words?  They are burned into your head and that is because of Jones.  I added David Prowse, the physical aspect of Vader, out of respect for the actor and for the Rule of Two guys who brought that up.
#6.  Carrie Fisher as Leia.  This list has to have a princess.  The EYG Hall of Famer is more than just a stunningly beautiful woman in a metal bikini.  She is the heart and soul of the rebellion.  She stood face to face with Vader and did not blink, and she was nobody's damsel in distress.  Her relationship with Han Solo was beautiful and it is truly sad that they never really were able to give her character the send off she deserved.  Even with the oddball "Mary Poppins" moment in Last Jedi, Carrie Fisher is unmatched.
#5.  Ian McDiarmid as Palpatine.  The Emperor himself.  Appearing originally in The Return of the Jedi, Palpatine became a huge villain in the prequels and in the Star wars mythos.  Just his laugh in a trailer for The Rise of Skywalker made everyone lose their minds.  He was always pulling the strings and it is fascinating to wonder if he still is.
#4.  Frank Oz as Yoda.  He's just a puppet, you say.  except, that puppet and the performance of that puppeteer truly makes The Empire Strikes Back work.  If the character of Yoda does not work, then that whole movie suffers.  Instead, Frank Oz creates an iconic character that everybody knows about.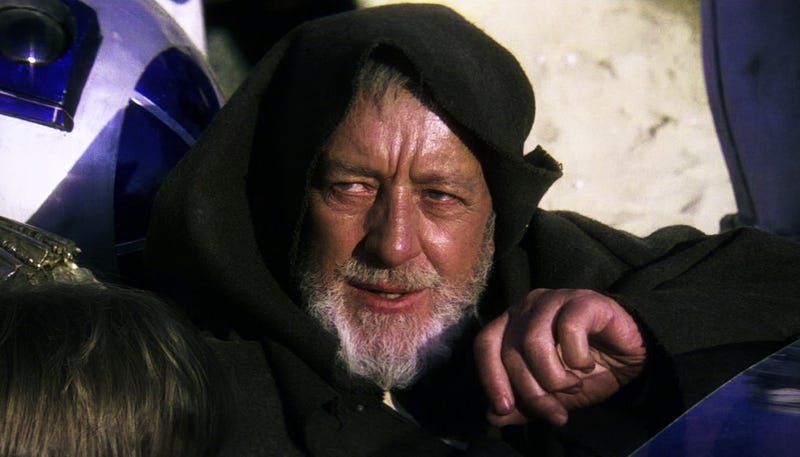 #3.  Alec Guinness as Obi-Wan Kenobi. Alec Guinness is an amazing actor that immediately brought credibility to the film.  And Obi-Wan's role in Star Wars: A New Hope is as vital as anyone's.  He showed us the Jedi mind trick, trained Luke and sacrificed himself to Vader to become stronger than ever.  And we believed every last minute.
#2.  Mark Hamill as Luke Skywalker.  Luke was the main protagonist of the first trilogy and the story continued to be about his family and his life through all nine episodes.  Mark Hamill has grown into such a unbeleivable actor that his performances got better with each Star Wars film.  His anguish and pain in Empire when he discovered the truth about Vader was just devastating and his arrival at Jabba the Hut's palace in The Return of the Jedi showed yet another side to the Jedi.  Mark Hamill created one of the most iconic characters in the history of movies.
#1.  Harrison Ford as Han Solo.  I agree with Matt and John, who had this as their number one on the Rule of Two.  Han Solo is the audience in these movies, addressing the thoughts that the viewers would have.  Plus, he was able to create a scoundrel with a heart of gold that we all fell in love with.  Harrison Ford brought the right amount of humor and gravitas to the role to make this nerf herder into an unlikely hero.  The charm was just oozing off of Harrison Ford with every sly smirk and each wink.  Of course we all know that he shot first…
Honorable Mentions:  Daisy Ridley, Forrest Whittaker, Samuel L. Jackson, Billy Dee Williams, Donald Glover.