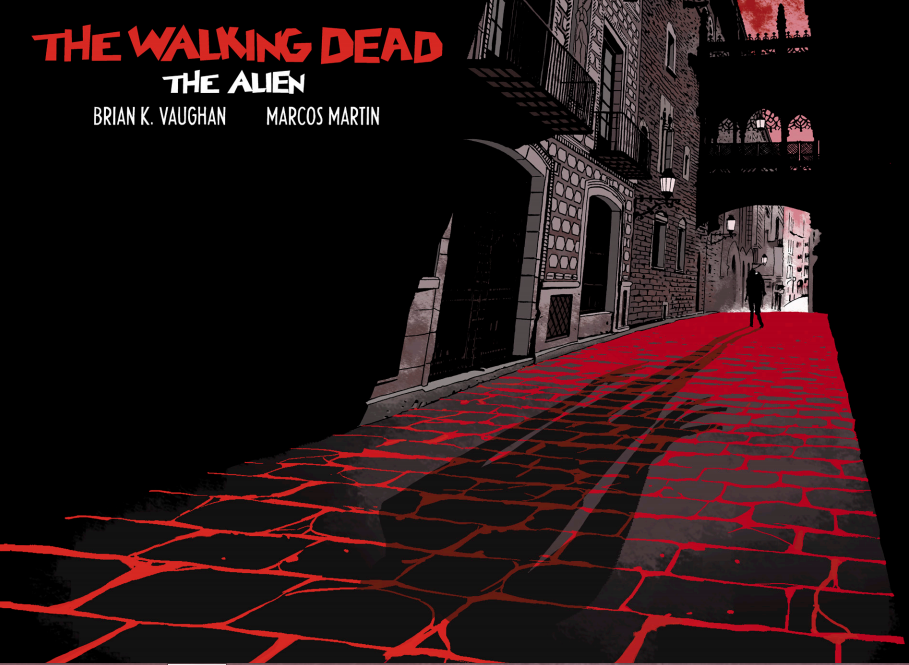 The Walking Dead: The Alien
Writer:  Brian K. Vaughan
Artist:  Marcos Martin
Cover Art:  Marcos Martin
I was surprised to see this issue at my local comic book shop.  It was pricey, but it was worth every penny.
A story about Jeffrey Grimes, Rick's brother, who was dealing with the outbreak while he was in Barcelona, Spain.
The art was absolutely beautiful.  The black and white was unbelievably stylish and fit perfectly with the original Walking Dead series from Robert Kirkman.  Brian Vaughan feels like a wonderful fit with the series.
It is a quick read and a very entertaining piece of the mythology of The Walking Dead.  If you are a fan of the comic series or of the live action TV series, this comic should be a pleasing read.
And, as I said, the art by Marcos Martin is spectacular and one of the best selling points for the one-shot.  The use of the color red was done to perfection.
I did not collect the comic series, but I am glad that I picked up this book.  One shots like this would help keep the Walking Dead comic relevant in today's world.