It is a new Top 10 list this week and it is an interesting twist. The Top 10 Famous Actors with Actor Parent(s).  There were way more than I thought as I scrolled through the long list of possibilities at IMDB.
Oh, I am also going to list the parents' names and choose one film that I would consider my favorite of the oeuvre of that actor.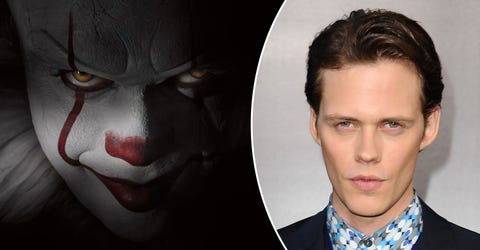 #10.  Bill Skarsgård,  (Stellan).  It.  Pennywise himself kicks off the list at number 10.  His father is Stellan Skarsgård, who appeared int he MCU.  Bill Skarsgård had huge shoes to fill when he took over for EYG Hall of Famer Tim Curry as Pennywise the Dancing Clown and he hit it out of the park.  Even though It Chapter II was not quite the awesome film that I hoped it would be, Bill was not the issue.  I am excited to see what else Bill has up his sleeve.
#9.  Jamie Lee Curtis (Tony Curtis/Janet Leigh).  Halloween.  The original John Carpenter horror classic, Halloween saw the debut of the wonderful Jamie Lee Curtis. She has had a great career after this, and I almost considered Trading Places as the film that I liked best from her.  Her return in the new version of Halloween was probably the best part of that film.
#8.  Emma Thompson (Eric Thompson/Phyllida Law). Saving Mr. Banks.  Emma Thompson as another actor whom I had some difficulty picking a favorite film because, no matter how the film may be, she is always great.  I wound up picking Saving Mr. Banks, a Disney movie where she played the original creator of Mary Poppins, P.L. Travers.
#7.  Sean Connery (Jason Connery).  Indiana Jones and the Last Crusade.  He was James Bond.  He was Indiana Jones' father.  He was Alan Quartermaine (okay, that one was not so great).  Sean Connery was always tremendous.  I picked his role as Dr. Henry Jones Sr. because I love that movie so much.  I considered The rock too, but Last Crusade just is one of my all time favorites.
#6.  Josh Brolin (James Brolin) Avengers: Infinity War.  Thanos himself.  Josh Brolin has made me a fan of him with his performance as the Mad Titan.  And of course, Avengers: Infinity war was Thanos's movie.  He was legitimately the protagonist of that movie… and he won!  Who would have ever guessed that they would allow that to end one of the largest in scale films the MCU had ever produced?  Brolin was amazing in the film and should have been considered for more awards than he was.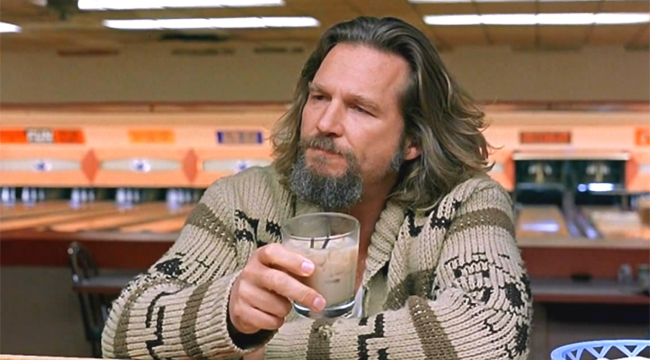 #5.  Jeff Bridges (Lloyd).  The Big Lebowski.  Jeff Bridges is one of the great actors of our time.  He has been in so many unbelievable movies and he is always fantastic in all of them.  I picked what was probably his most iconic role and one that I just saw for the first time this past year.  The Big Lebowski was great and Jeff Bridges was a special performer.
#4.  Kurt Russell.  (Bing Russell).  The Thing.  Here was another actor that caused me to go to IMDB to look for exactly which of his long list of films would be my favorite.  And while my favorite of his may be Guardians Vol 2, I chose The Thing because of how iconic it is.  Another John Carpenter film that is just as brilliant now as it was back in 1982.
#3.  Carrie Fisher.  (Debbie Reynolds/Eddie Fisher) Star Wars.  Our Princess.  Leia herself is in at number three.  Carrie Fisher had a tough life but we all loved her so much because of this movie and this movie trilogy.  Leia developed over each one, whether it be her relationship with the scalawag, Han Solo or her learning of a long lost twin brother in Luke, Princess Leia never faltered.  Another EYG Hall of Famer, Carrie Fisher's loss will definitely be felt in The Rise of Skywalker.
#2.  Michael Douglas.  (Kirk Douglas).  War of the Roses.  Michael Douglas is always great.  I considered Ant Man in this role for his perfect portrayal of Hank Pym, but he is more of a secondary character there and in The War of the Roses, he plays a perfect jerk that both loves and hates his wife, Kathleen Turner.  This film showed both Douglas's skill at drama, but also dark comedy.  His timing was perfect.
#1.  Robert Downey Jr. (Robert Downey Sr.).  Avengers: Endgame.  Thank you RDJ.  Without you, the MCU may never have been successful.  And then, you decided to tear our hearts out in Endgame with your final scene.  Few characters can be said to be cast to perfection, but Tony Stark is someone who I cannot imagine anyone else ever playing.  Always remember, Robert that we love you 3000.
Honorable mentions:  There were a bunch of them.  I almost put Kiefer Sutherland on the list from Stand By Me.  I found out that the one and only Dr. Strange Benedict Cumberbatch fit into this category.  Domhnall Gleeson is an actor who may see more of in the future.  Matthew Broderick was perfect as Ferris Bueller (and Matt put him on his own list because of Ferris).  Ben Stiller's Mister Furious had me considering him too.  I was not sure if his father Jerry was a movie star or more of a TV star.  I loved Laura Dern too, but I was not sure which film I would have chosen for her.  Another star of the future is John David Washington, son of Denzel and star of the great BlackKKlansman.