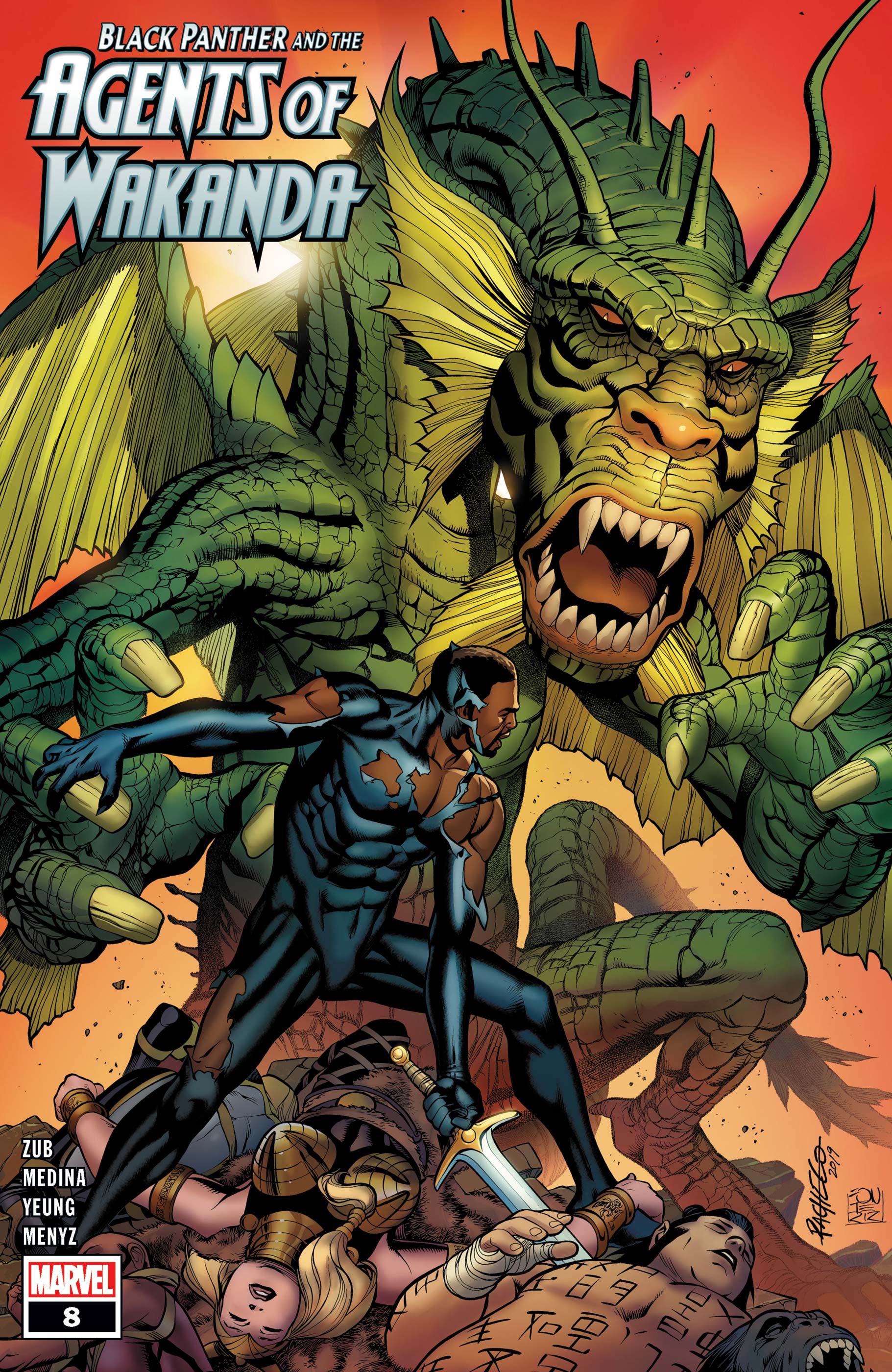 Black Panther and the Agents of Wakanda #8
"Legion of Foom"
Writer:  Jim Zub
Artist:  Lan Medina
Cover Art:  Carlos Pacheco, Eafael Fonteriz & Matt Milla
I was going to write about this issue because I enjoyed the book, I have really liked the characters in the story and thought it looked great.
Then I discovered that this would be the final issue of the series, which has been cancelled.
Bummer.
I really like the group of characters.  Ka-Zar has always been a favorite.  Okoye and American Eagle I are great.  Broo is a fascinating inclusion.  I love Mockingbird.
I must say though that the fact that Black Panther appears on the cover, but not in the comic itself is disappointing and misleading.
However, that is a minor point.
I loved the way that Jim Zub used Fin Fang Foom in this story and I would have liked to see FFF's part expand as the series progressed.
Sadly, that is clearly not going to happen.
There was an originality involved here that made this book a fun read.  The combination of the characters really moved through this book.
The cancellation of this book is sad news.  Hopefully the Agents of Wakanda may find their way in the Marvel Universe.