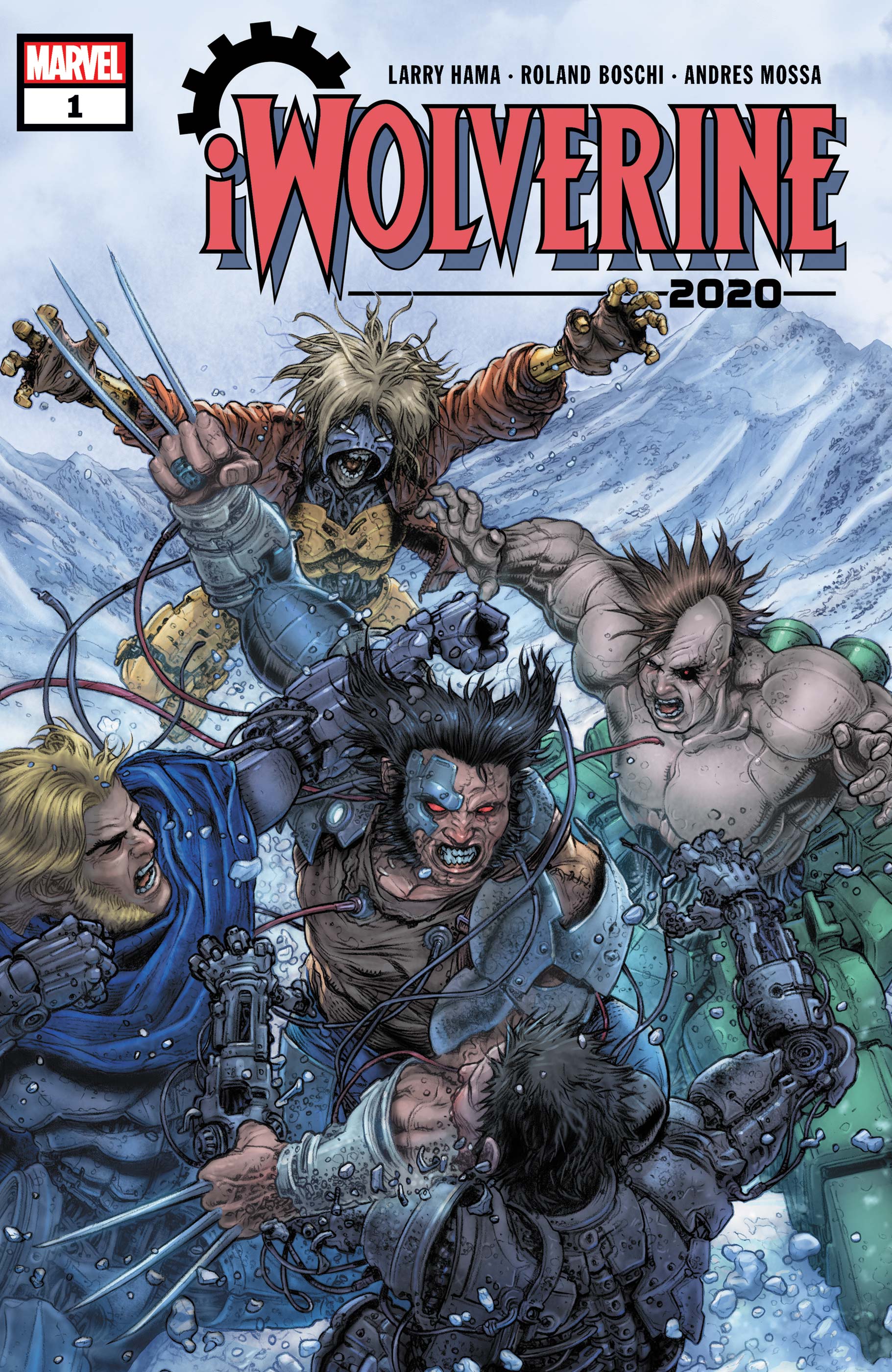 2020 iWolverine #1
Writer:  Larry Hama
Artist:  Roland Boschi
Cover Art:  Juan Jose Ryp & Jesus Aburtov
The COVID-19 quarantine affected comics books dramatically.  One of the biggest things is that we did not see issues of continuing stories and when we finally came back to it, it was hard to get back into some of them.  The Iron Man 2020 crossover is one of those.
Honestly, the Iron Man 2020 story has not been one that I have loved as is and then I had a several month break.  The momentum of this story stopped significantly.
iWolverine does not reclaim that momentum that had been lost.
It is a robot Logan in Madripoor.  That is about it.  Oh, there is a little girl robot too that has a stupid speech impediment.  She started off as a head (which I already saw in The Runaways).  Boring.
Not sure if this was meant to be a joke.  There is a #2 on this coming later, but I won't be buying it.