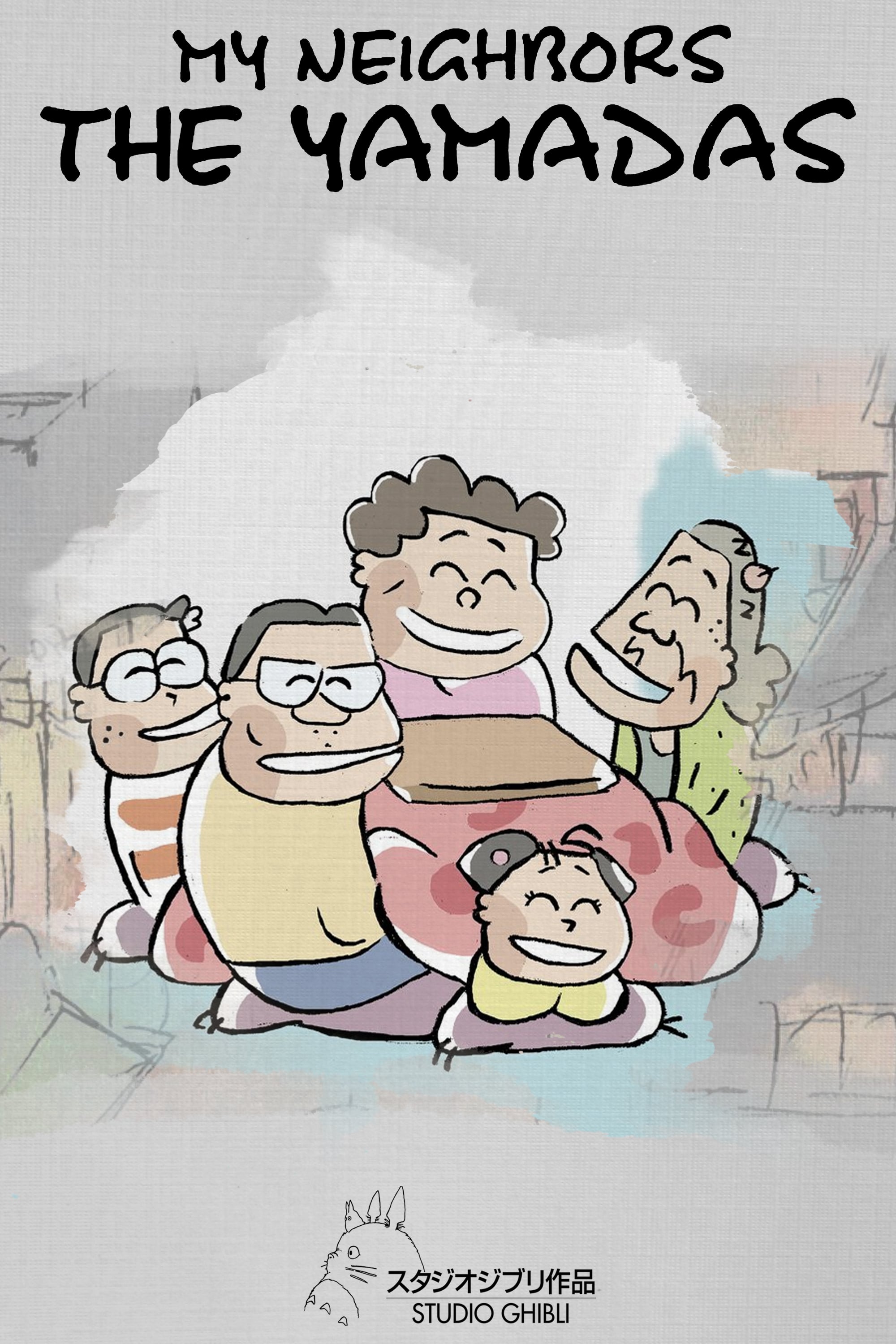 The next film in the Studio Ghibli list of films is My Neighbors the Yamadas.
I have to say, this one is an odd one.  It is not a typical narrative.  It is actually a group of vignettes that are strung together about the same group of characters.  The family includes Takashi and Matsuko (the father and mother), Shige (Matsuko's mother), Noboru (aged approximately 13, the son), Nonoko (aged approximately 5, the daughter), and Pochi (the family dog).
The animation of the film is different than any of the previous Studio Ghibli films.  This has a very stylized comic strip feel to it, with a soft look and fewer details.  It was a very interesting animation to watch.
However, I have to say that I did have trouble staying interested in the film as the shorter vignettes failed to catch and maintain my attention.  There were some funny moments that made me laugh, but I just could not get into the film.
Still, there was one vignette where they sing the song "Que Sera, Sera (Whatever Will Be, Will Be)" that I enjoyed a great deal.  There were a couple of the shorts that were better at drawing my attention, but, unfortunately, overall I could not keep the focus on the film.
There are definitely some great parts of the film, but I failed at engaging myself into the overall movie despite them.  Perhaps this is a film to revisit down the road because there were some good aspects to My Neighbors the Yamadas.