We are coming to the end of the strangest, most unconventional year of movie viewing that we have ever lived through. With Covid-19 causing all kinds of trouble, something like going to the movie theater seemed pretty insignificant. Yet, it changed the lives of many hard working people.
The way we view our movies may be changed now forever. I do not know if the old ways of going to the movies will ever return, but, no matter what, there will be movies that are stinkers.
Now, I will once again stress that this is my personal list and should not be taken as an insult to any of the people out there who may think of one of these movies as their all-time favorite. Movies are subjective and this is the rule we go by here at EYG. You have every right to disagree with my assessment.
I do not mean to insult any of the creative folks involved in these projects. I can still respect what you do even if the final product does not reach me as a viewer.
Finally, I need to state that the star ratings that I give to the movies are simply a guide to help organize these films. I do not strictly follow a score. Just because something received a 1.5 does not necessarily mean it will be lower on the list than one that received a 1.3. An opinion on films is constantly changing. If I redid this list in a year, it might be totally different.
With the clarifications finished, here is the Top 30 Worst films of 2020.
#30. Eurovision Song Contest: The Story of Fire Saga. In a normal year, this would not have made the list, but with the lower number of films, the Will Farrell musical gets added.
#29. Come Play. A real truth of how creatures from a nearby dimension can use cell phones to sneak into our dimension. Always knew those electronic devices were dangerous.
#28. Babysitter: Killer Queen. Total schlock and a waste of a sequel of a Netflix film that I actually liked.
#27. The F**k-It List. This is where this movie actually belongs.
#26. The Craft: Legacy. Another sequel that should have stayed hidden.
#25. Twin Murders: The Silence of the White City. A waste of time from Netflix. Boring and repetitive.
#24. Black Beauty. As soon as I heard the horse with the voice over, I knew this one was not going to jump the hurdle.
#23. Spenser Confidential. I did not realize until well into the film that this was a reboot/remake of the TV show Spenser for Hire. It made me miss that show, and I was never a big fan of it in the first place.
#22. Roald Dahl's The Witches. Some of the worst CGI of the year with these kids turned into talking mice plot and cartoon-like ideas. Roald Dahl deserved better.
#21. Christmas Chronicle 2. Seeing a trend, this was another sequel that just flopped in comparison to a really decent original. Even Santa Kurt Russell could not save this.
#20. The Rhythm Section. Blake Lively is out for revenge. Turning to the CIA may not have been the best choice.
#19. The Rental. This one has 75% on Rotten Tomatoes. This was just too stupid for me with couples doing stupid things.
#18. The Last Thing He Wanted. A unremarkable, hard to remember Netflix film with Anne Hathaway, Ben Affleck and Willem Dafoe. This had no right to be as bad as it was.
#17. Hillbilly Elegy. Ron Howard's Oscar bait film has great actors in horrible wigs and a terrible story. Sorry I watched this. It is Krista's fault.
#16. Bloodshot. Vin Diesel in a comic book adaptation. He had to say more than "I am Groot" in this one.
#15. Underwater. Sci-fi story underwater with Kristin Stewart. She has been doing better work lately. This one reverts back to the old days.
#14. Gretel & Hansel. A retelling of the Hansel & Gretel tale with the witch and the oven. Ugh.
#13. Brahms: The Boy II. Yet another needless sequel. This is worse yet because it took the decent bits about the original and screwed it all up.
#12. Nocturne. One of the Halloween films dropped on Amazon Prime. Not the worst of them… pretty close though.
#11. Into the Dark: Delivered. Pregnant woman chained to the wall. Sounds fun.
#10. The Night Clerk. Poor Tye Sheridan. Kind of a crime drama. More insulting than anything else.
#9. The Lie. Remember how I mentioned that Nocturne wasn't the worst of the Amazon Prime Halloween films. I now present to you The Lie.
#8. Dolittle. How many more times can I reference the dragon's anus? This is the last, I promise.
#7. Fantasy Island. There was all kinds of potential to make this into a great horror movie. Unfortunately, we get this.
#6. Shark Season. This year's shark attack movie. What could go wrong?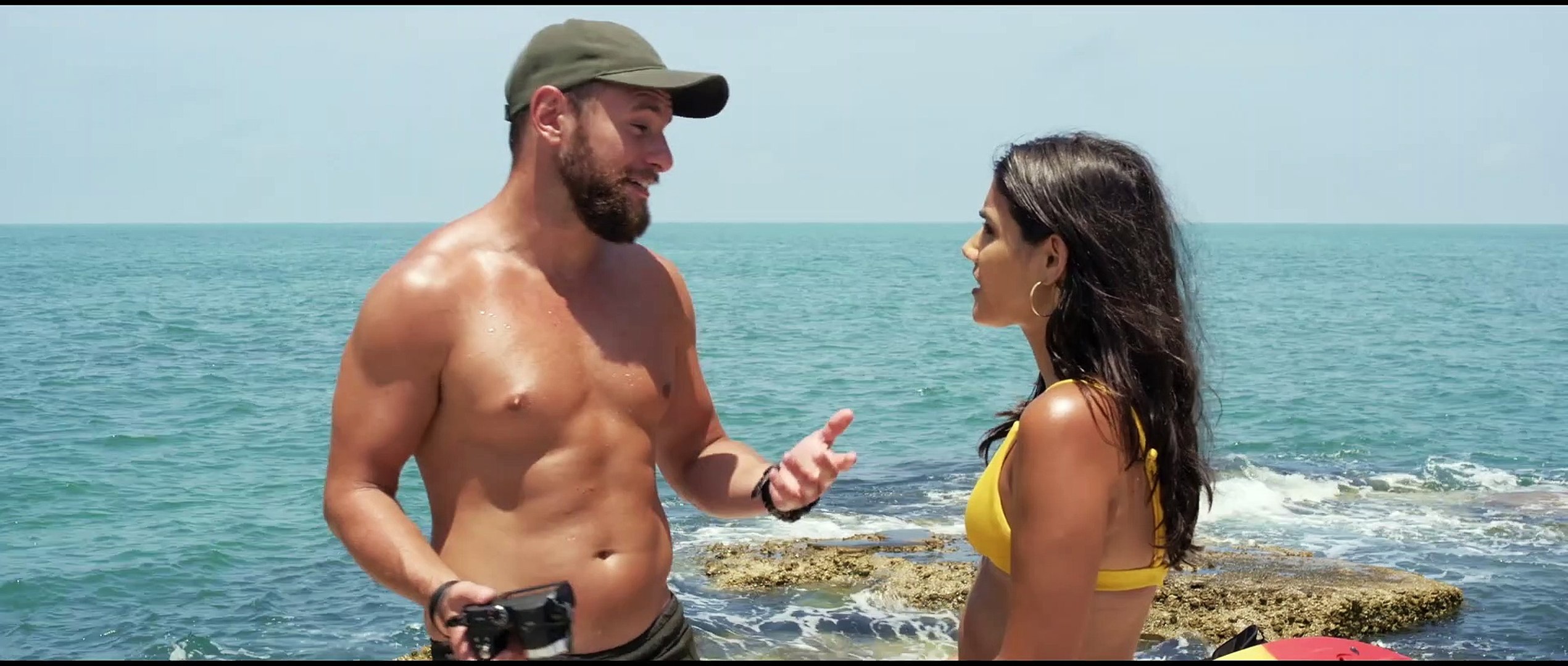 #5. The Grudge. The first film of the year for me. Only four others were worse. This is a metaphor for the year 2020.
#4. Last Days of American Crime. 0% on Rotten Tomatoes. There is a silly, futuristic heist.
#3. Coffee & Kareem. Mean-spirited. Unfunny. In a good year for Netflix, this is a black eye.
#2. Artemis Fowl. I had hoped this adaptation of a YA book would be a great start to a new franchise of fun, fantasy storytelling. Oops. At least I could watch it on Disney + and not have to go to the theater.
#1. The Murder of Nicole Brown Simpson. Easily the worst movie of the year. Makes Artemis Fowl look like Avengers Endgame. Not only the worst of the year, this goes into the list of worst of all time. My personal list includes Movie 43, Batman & Robin, Holmes and Watson. This is not even the kind of film like The Room or Birdemic that you know is terrible and you can laugh about later (so bad it's good). Movie critic Chris Stuckmann had done a video early in the year warning people to not watch this movie. I heard that and thought that I wanted to see exactly what he was talking about. I was wrong. That was a bad choice. I should have listened to Chris.