This year has been an up and down year for my favorite wrestling company.  They did  a brand split, Smackdown went live, but I found it harder to cheer for very many performers.  Gone are my favorites such as CM Punk, Daniel Bryan (in ring, at least), and some of my other favorites such as Cesaro and Sami Zayn seem to get passed over for other, less interesting wrestlers.  I will admit to being bored by much of RAW lately.
Still, there are many positives out there as well.  And I am going to hit on them here.
Wrestler of the Year:  AJ Styles AJ Styles arrived at the Royal Rumble this year and went into a feud with Chris Jericho.  From there, he tore down the house with John Cena and became one of the few to win a feud with Cena.  He is the WWE Champion on Smackdown Live and should be considered one of the best performers in the world.  Runners Up:  Kevin Owens, Shinsuke Nakamura, Sami Zayn
Tag Team of the Year:  New Day.  The combination of Big E, Kofi Kingston and Xavier Woods held onto the WWE World tag Team Championship for most of the year.  They set a record for holding the title for over 483 days before losing the title at Roadblock.  The New Day was consistently entertaining and funny and worked as both a heel team and a face team.  They had been given a losing gimmick, but they made it amazing.  Runners-Up:  The Revival, American Alpha, DIY, Cesaro and Sheamus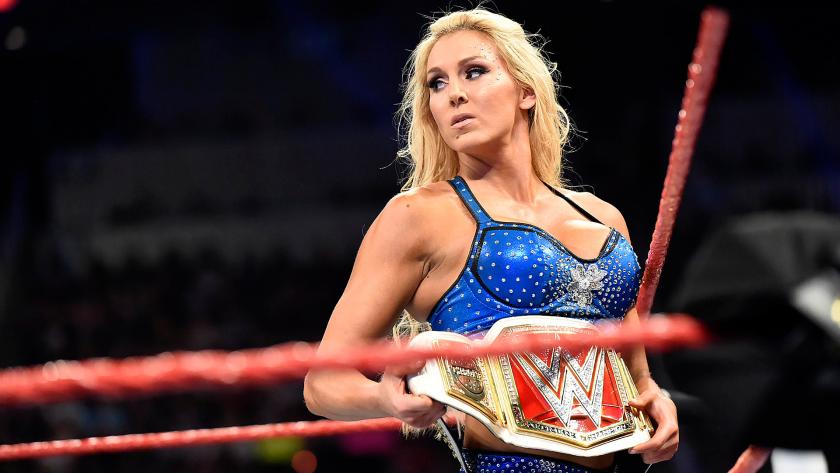 Woman of the Year:  Charlotte.   Charlotte Flair won the RAW Women's Championship four times this year.  She main evented a PPV.  She and Sasha Banks were in a Hell in the Cell.  Charlotte and Sasha switched places multiple times this year and either one could have been the Woman of the Year,  Charlotte ended up on top and so she gets the duke.  Runners-Up:  Sasha Banks, Bayley, Asuka, Becky Lynch. 
Misused Superstar of the Year:  Sami Zayn.  Sami Zayn has many match of the year matches yet creative seems to not have much for the talented star to do.  I will never understand why they let someone like this sit on the back burner when he could be a main event star.  I have a slight hope since they have been doing something with Sami and Braun Strowman but I am still afraid that that program is more for Braun than for Sami.  Runners-Up:  Cesaro, Bray Wyatt, Luke Harper
Wrestling Show of the Year:  CWC.  The Cruiserweight Classic was must see TV for several months on the WWE Network.  The best 32 Cruiserweights in the world participated in a tournament to crown the first ever CWC Tournament Champion.  Many performers from outside the WWE came and participated and we got several amazing matches.  Plus with Mauro Ranallo and Daniel Bryan on commentary, it was clear that you had two men who loved the sport we ere seeing.  This is far and away the best show of 2016.  Runners-Up:  NXT, RAW, Smackdown Live
Feud of the Year:  John Cena vs. AJ Styles.  Cena and Styles were great together and Cena did not wind up winning the feud.  The had several amazing matches.  Styles is a perfect opponent to put opposite Cena.  And this one may not be over yet.  Runners-Up:  Miz vs. Dolph Ziggler, Sami Zayn vs. Kevin Owens, Roman Reigns vs. Seth Rollins, The Miz vs. Daniel Bryan
Mike Man of the Year:  Kevin Owens.  Kevin Owens is great on the mike.  He is funny, but he is also a true heel.  He yells at the crowd.  He insults people.  He can talk them into the building.  His combination with Chris Jericho near the end of the year is just gold.  Runners-Up:  Paul Heyman, Chris Jericho, Dean Ambrose, The Miz
Breakout Star of the Year:  Braun Strowman. He looks like a monster.  He is destroying people and he looks so much better than when he was stumbling around with the Wyatt Family.  He is one of the biggest successes from the brand split.  Strowman looks to be a huge mountain for anyone to climb.  Runners-Up:  Bayley, American Alpha, New Day, Cedric Alexander
Daniel Bryan Shining Through the Crap Award:  Sami Zayn.  Just for the fact that Sami Zayne has multiple match of the year contenders, Sami has been used poorly this year.  I just can't believe they don't do something with this stud while he is young and healthy.  Runners-Up:  Cesaro, Kevin Owens, The Miz, Dean Ambrose
Top 12 Matches of 2016
#12.  Sasha Banks vs. Charlotte vs. Becky Lynch (Wrestlemania).  Charlotte came out on top, but Becky and Sasha were great as well. 
#11.  Zack Ryder wins Intercontinental Championship in Ladder Match at Wrestlemania.  Biggest surprise of the year.  Who saw Zack Ryder win this match?  No one. But he did.  Of course, he lost it the next night, but that did not take away from the improbable victory on the grandest stage of them all.
#10.  Raw vs. Smackdown Live Survivor Series.  Smackdown Live came out on top, but this match went all over the place and was full of dramatic moments.  Especially Roman Reigns spearing Shane McMahon while Shane was doing the coast to coast.  Shane was legit hurt and the visual was astounding.
#9.  AJ Styles vs. Dean Ambrose TLC Match (TLC). A great Tables, Ladders and Chairs match that ended when James Ellsworth, Dean's "little buddy", caused Dean to lose the match. 
#8.  Johnny Gargano vs. Tomasso Ciampa (CWC). Tag team partners from NXT, "Johnny Wrestling" and Ciampa tore into each other in the Cruiserweight Classic in an amazing show of athleticism and drama.  At the end, the team survived and Johnny Gargano moved on.
#7.  American Alpha vs. The Revival (NXT: Takeover: The End).  The Revival is a team to watch.  They are like Arn Anderson and Tully Blanchard.  These two are fantastic old school type wrestlers.  Put them in with the athletic American Alpha and magic happens.  The Revival won this match to regain their titles.
#6.  John Cena vs. AJ Styles (Money in the Bank).  AJ's first big win over Cena, but this was not clean.  In the end, his buddies in the Club helped him win.  Better was yet to come.
#5.  DIY vs. The Revival 2 out of 3 Falls (NXT Takeover: Toronto). This was a show stealer for sure.  Gargano and Ciampa finally got the victory over the Revival that had been eluding them.  It was such a feel good moment that you wonder why the main roster cannot put on matches like this on a regular basis.
#4.  Shinsuke Nakamura vs. Sami Zayn (NXT Takeover: Dallas).  NXT is all over this top twelve list.  This was the best NXT match of he year.  This was Sami Zayn's last NXT match against the debuting "King of Strong Style".  You kind of new what was going to happen, but the pathway was spectacular. 
#3.  Cedric Alexander vs. Kota Ibushi (CWC).  This was the best match in the CWC and it brought Cedric Alexander a WWE contract.  You knew this one was going to be fantastic and these two did not disappoint. 
#2.  John Cena vs. AJ Styles (SummerSlam).  Remember these two?  They were in an earlier match of the year candidate, but this one was a clean victory by AJ Styles.  He kept John Cena from tying the Ric Flair record.  I did not expect that.  This was a classic.
#1.  Sami Zayn vs. Kevin Owens (Battleground).  This was billed as the final match between the two former friends (although it was not) and they always have a great match.  This was the best of their series.  Sami Zayn picked up the win.