I saw this topic and I immediately thought that I was in trouble.  I actually considered changing the topic for the first time ever from Top 10 Mark Wahlberg Films to The Top 10 Worst Films with Mark Wahlberg.  I have never been a big Mark Wahlberg fan and I was not certain I could reach 10 films that I really liked.  I was also sure that I could easily find ten that I did not like.
In the end, I did have to stretch somewhat to get to 10 Mark Wahlberg films that I liked, but I also struggled with finding ten that I hated so I decided to just stick with the regular topic.  Here was the Top Ten Worst list anyway…
 Transformers: The Last Knight
 Planet of the Apes
 Transformers:  Age of Extinction
 Ted 2
 Daddy's Home 2
 Contraband
 Ted
 Mile 22
 The Perfect Storm
 Entourage
Yeah, there are some films on this list that people like (aka Ted, Perfect Storm) but I just do not like either. And number 10 is a cheat really.  Numbers 8-9 aren't terrible, so I did not feel I needed to readjust the topic (However, number one and two are two of the worst ever!)
So I went ahead to find the Top 10 Mark Wahlberg films.  I still had to cheat a little as you will see at number 10 and number 9.
#10.  Daddy's Home.  I was about two-thirds of the way through this movie and was trying to figure out exactly what spot on the worst films of the year Daddy's Home would occupy.  I am not a fan of Will Farrell either so this film had a double dose of trouble coming from me.  However, the third act suddenly found its voice and its humor and surprised the heck out of me.  It is not a good film by any accounts, but it did not end up making that worst films of the year list either so there is that.  This is one of the reasons why I try to sit through the entire film, even if I am hating on it so much because you never know when one might turn it around.
#9.  The Departed.  This is a film that lots of people love, but I have never been a huge fan of.  I have only seen it once on home video and it was a time of my life where I was not that into this type of movie.  My guess is that if I saw it again, I would probably see more in it as so many others have.  I still remember it being a good film though and being surprised by it.
#8.  All the Money in the World.  Another film that I liked but did not love.  The film got a bit of a push because of the Kevin Spacey stuff, but Mark Wahlberg is still very solid in it.  The film really became Christopher Plummer's movie because of his dramatic entry into the cast, but Wahlberg is important in the film as the go-between with Plummer and Michelle Williams.
#7.  2 Guns.  You have to appreciate the pairing of Wahlberg with Denzel Washington.  Sure the film is, at best, an average film, but the relationship and the chemistry between Wahlberg and Washington elevated the movie to heights that other performers would not be able to accomplish.  Wahlberg and Washington were funny and entertaining and they made the movie better.
#6.  Patriots Day. We are getting closer to the true favorites of my list now.  Patriots Day was a really compelling film dealing with the bombings at the Boston Marathon.  It is a true story and, although Wahlberg does not play a real person (actually an amalgam of a bunch of people), he is an important piece to make the narrative flow well.  There is high drama and you connect immediately to Wahlberg and his "everyman" character who winds up at the most inopportune place and time.
#5.  Pain and Gain.  I might have moved this even higher up my list if not for one important detail.  This is a true story about a group of horrible people but the film makes these people funny and play the terrible things they do as a joke.  If not for that, this would be one of my favorite Wahlberg films.  I certainly love the Rock in here and pairing those two up makes for a lot of sense.  If this were a fictional account, it would be so much better but I almost feel guilty for enjoying this Michael Bay film.
#4.  Lone Survivor.  The biggest spoiler is right in the title of this movie.  A group of Navy SEALS head into Afghanistan on a mission that included both surveillance and the possible killing of the Taliban leader Ahmad Shah.  Again, by the title, you kind of know how that mission is going to end.  That does not take away from how dramatic, edge of your seat tense the film is.  This was the first film in the collaboration between director Peter Berg and Mark Wahlberg.
#3.  The Fighter.  This is a great film with an amazing cast including Wahlberg, Christian Bale and Amy Adams.  Wahlberg plays boxer Mickey Ward in this real life story of the early years of Ward's career.  There is so much drama and excitement here and this is a remarkable film throughout.  Wahlberg chose the role because of his actual friendship with Mickey Ward and he provides, arguably, one of his very best performances.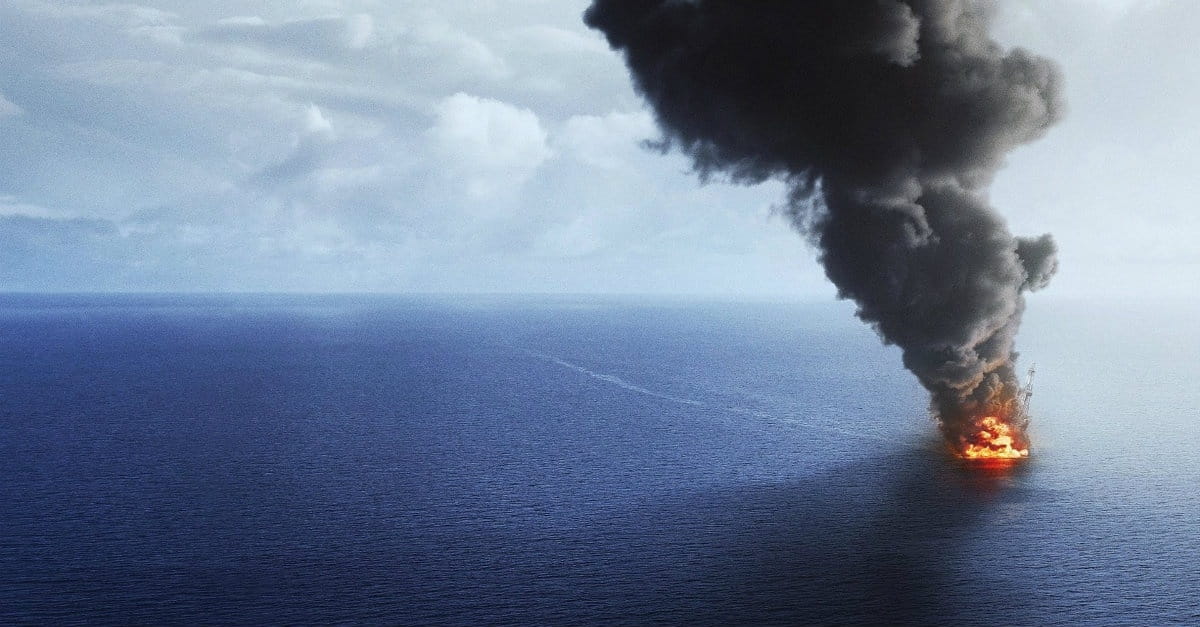 #2.  Deepwater Horizon.  I almost made this number one.  I really considered it.  This is the third collaboration between Peter Berg and Mark Wahlberg and this true story of a massive fire on an oil drilling rig and the oil spill in the Gulf of Mexico resulting from that disaster.  This movie is completely engrossing and suspenseful from the first second until the final reel.  You are never sure what is going to happen and you are constantly amazed with what actually did.  I was absolutely surprised by how much I loved this movie and how much I was connected to the characters and their plights.  I knew there would be characters paying the ultimate price, but I felt for each of them as their time came.  It is a great film.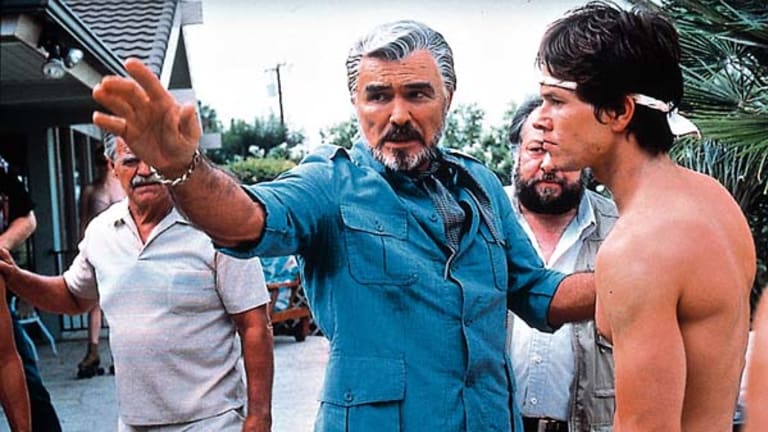 #1.  Boogie Nights.  However, no matter how much I wanted to put Deepwater Horizon at number one, the correct answer to this puzzle is Boogie Nights.  Playing Dirk Diggler, Mark Wahlberg was able to shred the "Marky Mark" image and show that he was a real actor.  The film was amazingly rich with other performances as well from Burt Reynolds, John C. Reilly, Julianne Moore, Phillip Seymour Hoffman, Heather Graham, William H. Macy and Don Cheadle.  And the film ends with one of the most iconic shots in Hollywood history.