Re-List…re…re…re-list…buzz buzz buzz.
A new Top 10 Re-list this week.  Man, I am waiting patiently to get chosen for this.  I was picked a bunch for the Thunderdome.  I sure hope my leaving the Facebook page isn't keeping them from choosing e for the Re-List.
Any way, the Re-List this week is Top 10 Female Action Movies. Fellow Patreon members Kristin Kurtz, Daniel Chaput & Laurence Witt are the people who chose the topic and made the lists this week.  This will be the EYG list.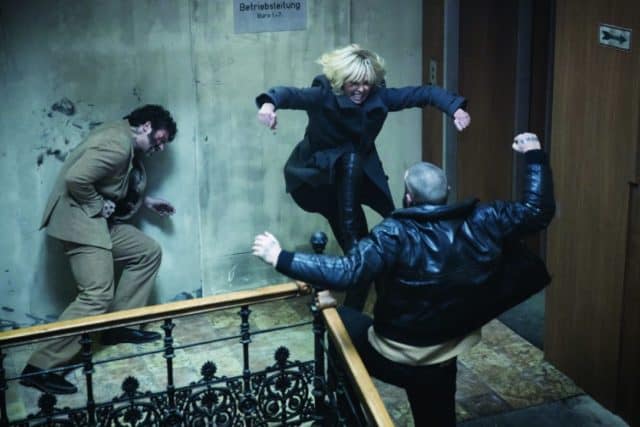 #10.  Atomic Blonde.  I was not in love this this movie, but I put it on the list for that epic battle in the hallway.  It was certainly the best part of that movie.  Charlize Theron has proven herself to be a top notch action hero these days.  Sure this could have been a Black Widow movie, but it did come out first.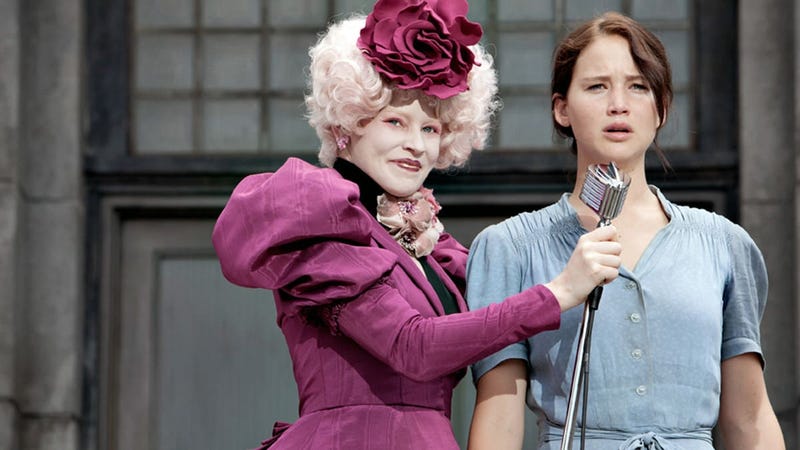 #9.  The Hunger Games.  Katniss was one of the biggest reasons why Jennifer Lawrence became the star that she is.  Lawrence was a perfectly cast role from the novel of the same name by Suzanne Collins.  These days, when you bring up Katniss's name, you picture Jennifer Lawrence.  The rest of the series was fine, but this first film was really strong.
#8.  Kill Bill.  I have only actually seen this film once, and I am combining the two Volumes into one movie.  When director Quentin Tarantino says the film was supposed to be one story, then that is how you take it.  The Bride, played by Uma Thurman, is iconic and one of the best action heroes in movies.  This is just lower on my list since I have not seen it much.
#7.  Mad Max: Fury Road. Charlize Theron makes her second appearance on the list in a movie that is more her character, Furiosa's, movie than it is Mad Max's movie.  This is a great action movie and it has fantastic stunts, but I have to say that I was not as wild about this as most people were.  It was great and George Miller did a masterful job directing it, but it was short on plot for me.
#6.  Star Wars: The Last Jedi.  Yes, this is a controversial pick (and not my lat one) but Rey's part of this movie was great.  I did not find the Luke Skywalker stuff as bothersome as many did.  The weak parts of the this movie was on the gambling planet and that had nothing to do with Rey.  Rey and Kylo in the throne room working together was fire.  And the film had the guts not to go the route that everybody thought it was.  I enjoy The Last Jedi much more than many.
#5.  Rogue One: A Star Wars Story.  Jyn was a great heroine in the Star Wars universe as they fill in wonderfully a period of time before A New Hope.  This was another epic decision by the creators when they turned the mission to claim the Death Star plans into a suicide mission.  All of the new characters bit the big one. I know people who were upset by that, but it was the only choice they had.  Big ups to them following through despite the potential popularity of these new characters.
#4.  Captain Marvel.  Yes, this is my second controversial pick as there was a lot of hatred and vitriol over Captain Marvel.  I don't care what any of them say, I liked this movie a lot and I love Brie Larson.  Could parts of the narrative been written or presented differently for a more effective tale?  Maybe, but you can't argue with success.  I enjoyed Carol's camaraderie with Nick Fury and she brought the goods in the end.  Haters are just gonna hate.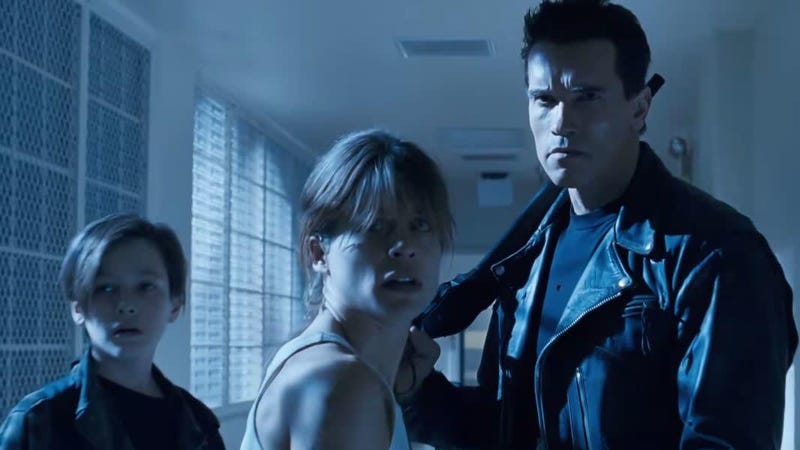 #3.  T2: Judgement Day.  Easily the best film of the series, Linda Hamilton kicked all kinds of butt as slightly (if not more) crazy Sarah Connors.  I might have moved this down a spot or two because Sarah Connors is not really a lead character.  Certainly, Arnold is the lead character in this movie, and one could argue that Edward Furlong has a more important part, but she does her share to make this list.
#2. Wonder Woman.  Rocha made an argument that this may not belong on an action/adventure list because it is a comic book movie.  I kind of took offense to that comment.  What else would it be than action movie?  There is action throughout.  He did not comment about T2 or the Star Wars movies being science fiction and not action/adventure.  Gal Gadot was a perfect casting choice, despite my own (and many other people) doubting it.  And the No Man's Land sequence was utterly thrilling.
#1.  Aliens.  Ripley brought the power in this absolutely mind-blowingly tense action thriller.  The action here was off the chart and that was impressive considering the first Alien movie was more of a horror/thriller.  When this list was being compiled, I knew that it was "Game Over, Man" for the top spot.  Aliens is one of the most quotable movies of all time and is just kick ass from the moment they arrive at the colony.  This was the high point of the franchise here. and it never got back to this type of quality.
Honorable Mentions:  There are a few left.  Alien was not as much of an action movie as it was horror/thriller.  The Heat was more comedy than action, although there was certainly some action there too.  G.I. Jane was in consideration for the number 10 spot, but I haven't seen that one in a long while either.  Did not like Salt that much but Hanna wasn't terrible.  We can add Black Widow to this list next year.