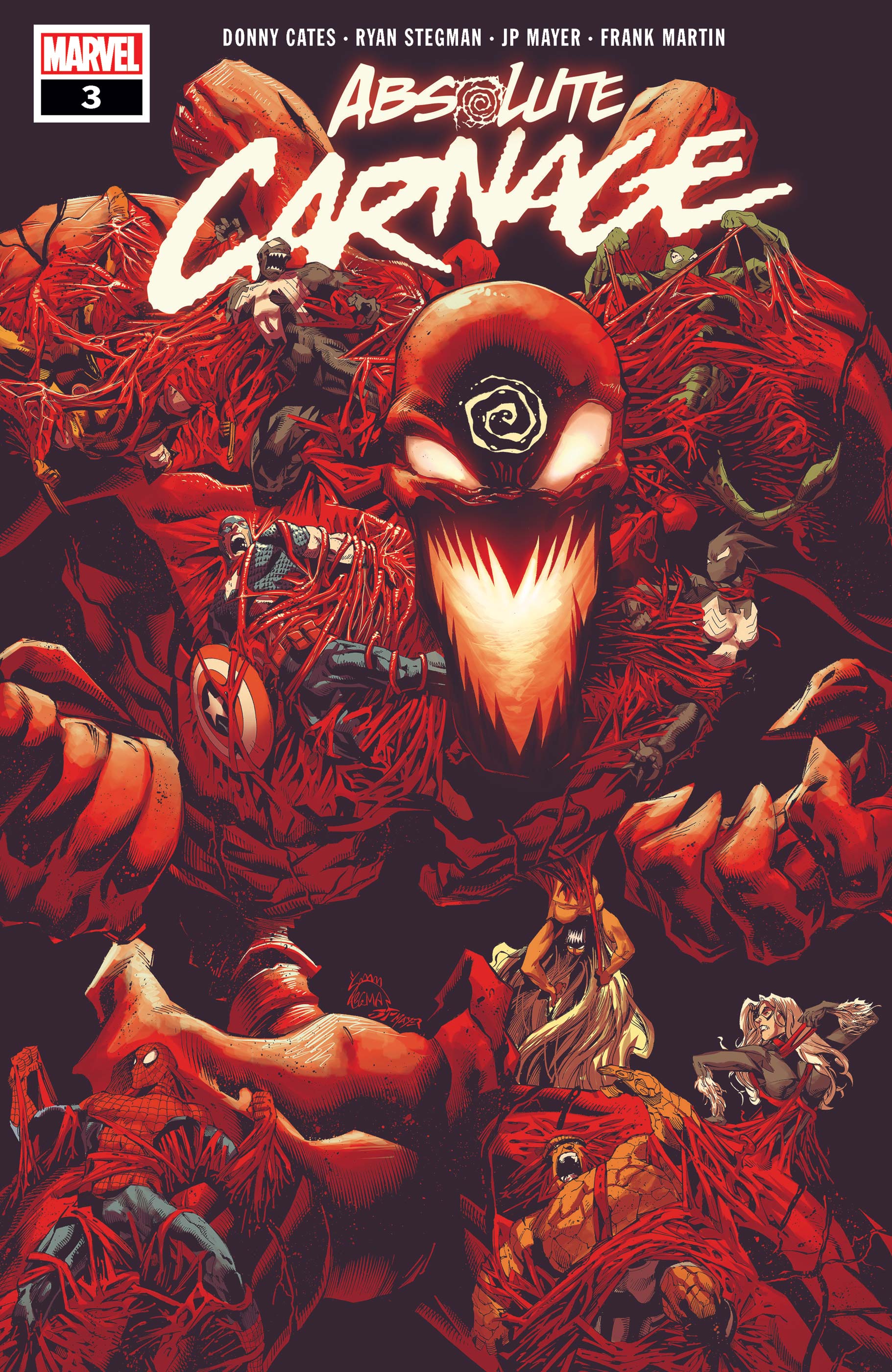 Absolute Carnage #3
Writer:  Donny Cates
Artist:  Ryan Stegman
Cover Art:  Ryan Stegman, JP Mayer & Frank Martin
Wow.  This issue kicked back into high gear after, what I considered, a bit of a drop off for issue two.  The debut issue of this limited series was engaging and completely thrilling.  However, issue two felt like a mix of the other books connected to this story.  Issue three came out kicking though, making me very excited about where Absolute Carnage is heading.
Perhaps it is the use of Spider-Man again that helped raise issue three.  Plus, we had Cap, Wolverine, Thing and Bruce Banner as well.
I'm kind of ashamed that I did not see what was going to to happen.  I mean, they foreshadowed it several times in the book and yet, when the last few pages happened, I was totally thrown for a loop.
No spoilers here.  Just suffice it to say that I am very excited for issue #4.
There are some great moments between the Venom symbiote and Eddie Brock with their internal monologues.  They are definitely two distinct characters in this book and that makes the whole thing more fascinating.