It is Tuesday and that means the Top 10 Show is here to entertain.  It was interesting because you could see here the beginning of John Rocha's illness that played such a huge dramatic role in the Schmoedown Spectacular this past weekend.  Feel better Outlaw!  We love you!
Anyway, John and Matt were talking this week of Top 10 Comedy Ensemble Movies in honor of the upcoming Jumanji: The Next Level this weekend.  The last Jumanji film was such a pleasant surprise that I hope this next one can live up to it. I have heard some initial positive word of mouth so here's hopin'.
Comedy ensembles can be a challenge.  Especially when I do not like Will Ferrell or Adam Sandler.  Spoiler…neither of those two wind up on this list.
So…let's move along…
#10.  Moonrise Kingdom.  The Wes Anderson film that included a bunch of his normal crew of actors (Bruce Willis, Edward Norton, Bill Murray) telling a coming of age story and a sweet tale of young love.  Honestly, though it comes across sweet, it seemed as if Anderson got away with quite a bit having these young kids in their underwear kissing.  I would be lying if I didn't say that I felt a little awkward at first.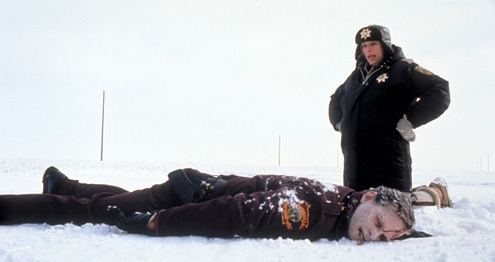 #9.  Fargo.  A dark comedy from the Coen Brothers.  An amazing performance from a great ensemble cast, including Frances McDormand as the pregnant police officer Marge Gunderson, William H. Macy as car salesman Jerry Lundegaard,  Jerry sets up a complicated plan to kidnap his wife to extort money from her wealthy father.  And then, all manner of problems ensue.  Ah, jeez.  Fargo was a film that I was not fond of the first time I watched it but on a reviewing, I found myself much more engaged with the dark humor.
#8.  Dogma.  My favorite Kevin Smith film is Dogma.  I have a figurine of Buddy Christ.  Such a wonderful story that sure rubbed many people the wrong way.  But I love the story of Loki (Matt Damon) and Bartleby (Ben Affleck), two angels who had been expelled from Heaven but who had found a loophole to return that could prove God fallible and thus bring down the world as we know it.  Pushing the envelope in a very funny way, Kevin Smith had a tremendous cast here including the ever brilliant Alan Rickman.
#7.  A Mighty Wind.  Christopher Guest films are always funny because of the talented cast that he assembles.  They have to be talented because most of the dialogue in the film is ablibbed.  A Mighty Wind is a love letter to folk music by looking at the strangest group of characters you will ever see.  And the music is always great as well.  Who could guess that these comedians were such talented musicians.
#6.  The Big Lebrowski.  Again, I have just recently watched this and I usually am not a fan of stoner comedies, but I found that I loved The Big Lebrowski.  Jeff Bridges, John Goodman, Steve Buscemi, Julianne Moore, Phillip Seymour Hoffman, Sam Elliott, and others made this a great ensemble cast.
#5.  Monty Python and the Holy Grail.  What is your name?  What is your quest?  What is your favorite color?  Sounds easy right?  You would think.  But do you know the capital of Assyria?  And what if your confused about whether your favorite color is Blue or yellow?  Who knew these would be important questions when looking for the Holy Grail?  And Monty Python's best movie is always hilarious.
#4,  Young Frankenstein.  A perfect satire on the old Universal Monsters and monster movies.  Gene Wilder is a great descendant of Victor Frankenstein and his comic timing is amazing.  This Mel Brooks film is shot in a beautiful black and white and each amazing actor in this ensemble brings something unique and funny.
#3. Ghostbusters.  One of my all time favorites movies.  Bill Murray, Dan Aykroyd, Harold Ramis and Ernie Hudson became an icon quartet and their epic battle with Gozer in the form of the Stay-Puft Marshmallow Man simply blew my mind.  Ghostbusters is endlessly quotable and the dialogue is some of the smartest and funniest you will find.  They have never quite found the recipe for the Ghostbusters since this first movie, but it is a classic.  Make sure you do not cross those streams.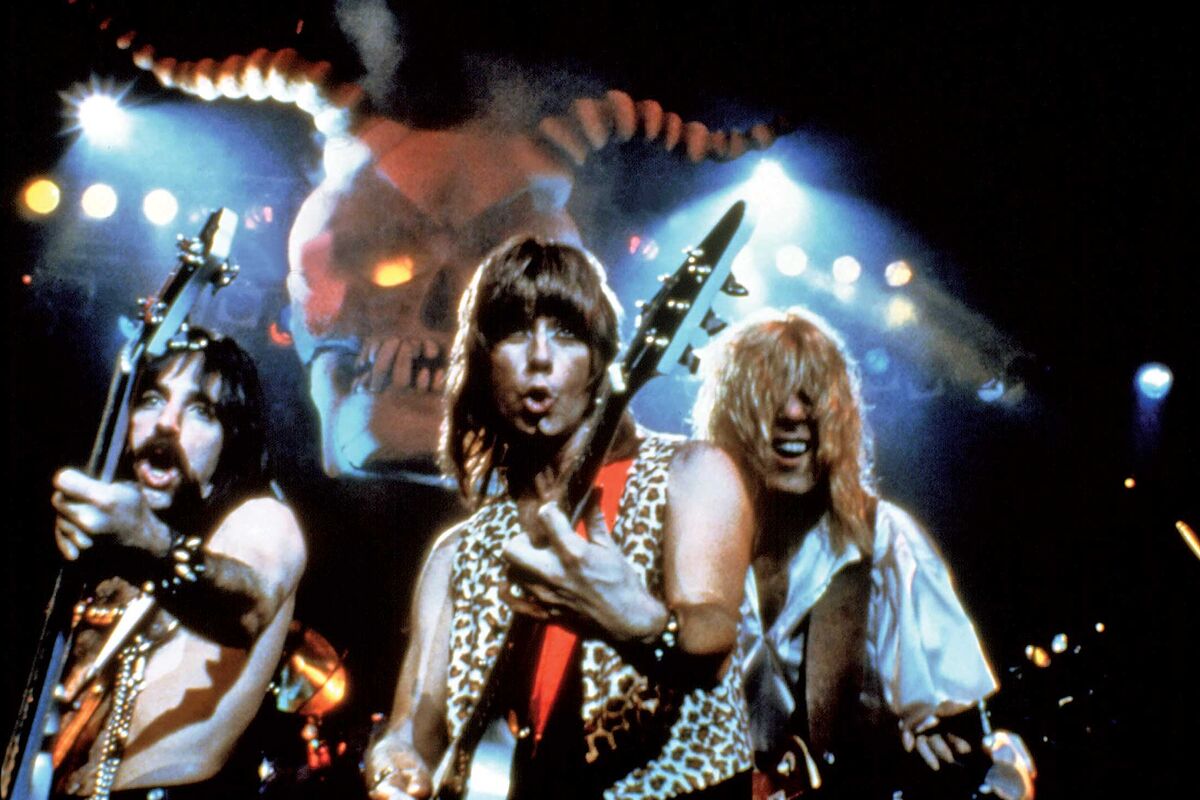 #2.  This is Spinal Tap.  The mockumentary from director Rob Reiner looks at an aging heavy metal band named Spinal Tap who are past heir prime but holding on with everything they have.  Like A Mighty Wind, the music here is meant to be a joke, but it is actually great.  I have all of the Spinal Tap albums.  Michael McKean, Christopher Guest and Harry Shearer make a great team and the story in this mockumentary is surprisingly emotional.  Turn it up to 11 and watch this movie.
#1.  The Princess Bride.  The greatest comedy of all time.  Another Rob Reiner film, The Princess Bride has a cast filled with amazing actors such as Mandy Patinkin, Robin Wright, Cary Elwes, Andre the Giant, Wallace Shawn, Billy Crystal, Christopher Guest, Chris Sarandon, Carol Kane, Fred Savage, Peter Falk.  Scene after scene from this movie are better than the last.  One of the most quotable movies of all time, all it takes is someone to say the word "inconceivable" and everyone knows to what you refer.  The Princess Bride, a masterpiece of comedy and film making.  No other movie like it.
Honorable Mentions:  I thought about Airplane, a film I loved as a youth, but honestly, I have not seen it in decades and I am not sure it would hold up.  The first Hangover movie was funny, but it was tainted forever by the second and third one.  The classic comedy Clue has a great cast (Michael McKean too, who is in two other films on the list).  Since this was in honor of the new Jumanji movie, perhaps the last Jumanji: Welcome to the Jungle is a option though it feels less of a comedy than an action/adventure.