#50-31
Continuing with the listing of the worst movies of the decade, in my humble opinion.  Disagree?  Please.  Just stay civil.
#50.  Fifty Shades Freed.  The conclusion of perhaps the worst trilogy ever.  Fifty Shades Freed was the best of the three films.The other two are still to come.
#49.  The Legend of Hercules.  Kellan Lutz appears as the son of Zeus and a mortal woman.  That probably is all you need to know.
#48.  Pixels.  An Adam Sandler film, which is also probably all I need to say.  However, this one could have been better.  The film boasted a bunch of classic video game characters used horribly. Kevin James was the President which is nearly as odd as Donald Trump.
#47.  I, Frankenstein.  Another one that I had high hopes for only for them to be dashed.  Aaron Eckhart was the iconic monster who had to wind up in the middle of a war between gargoyles and demons.  Yeah, I'm not sure why either.
#46.  Diary of a Wimpy Kid: Long Haul.  I had liked the earlier films in this franchise and then this came along.  One of the worst films of that year, Long Haul took the immature humor to a different level.  The recasting of the roles did not help this either.
#45.  Action Point.  Johnny Knoxville running a run-down amusement park where safety is only a minor concern.  Many of the Jackass type stunts were done here too.  They aren't funny here either.
#44.  Magic Mike XXL.  The only movie on this list that I actually walked on out.  It is this low because it is unfair to criticize it without having seen the end.  Still, I hated what I did see.  Perhaps the females in the crowd disagreed with me.
#43.  The Emoji Movie.  How are you going to make a movie starring emojis?  And how is Patrick Stewart voicing the poop emoji?  Why am I thinking about this one?
#42.  Clash of the Titans.  a huge disappointment because I loved the original from the 1970s.  Sure it was before CGI and you could tell, but it was such fun.  This one was terrible CGI too, but much more boring.
#41.  A Good Day to Die Hard.  Die Hard is one of the best action movies ever made.  This is the fifth movie in the franchise and it took John McClane to Russia to be with his son, played by Jai Courtney.  Absolutely horrendous.  The only thing hard about this one was watching it.
#40.  Anchorman 2.  I am not a fan of the original, and I dislike Will Farrell, so I was not the target audience for this long overdue sequel.  Even big fans of the original agreed that this one was lacking.
#39.  Underworld:  Awakenings.  Nearly walked out on this one and only stayed because I had gotten into it free because another film I was scheduled to watch did not work.  I stuck this one out, but regretted my choice in attending this.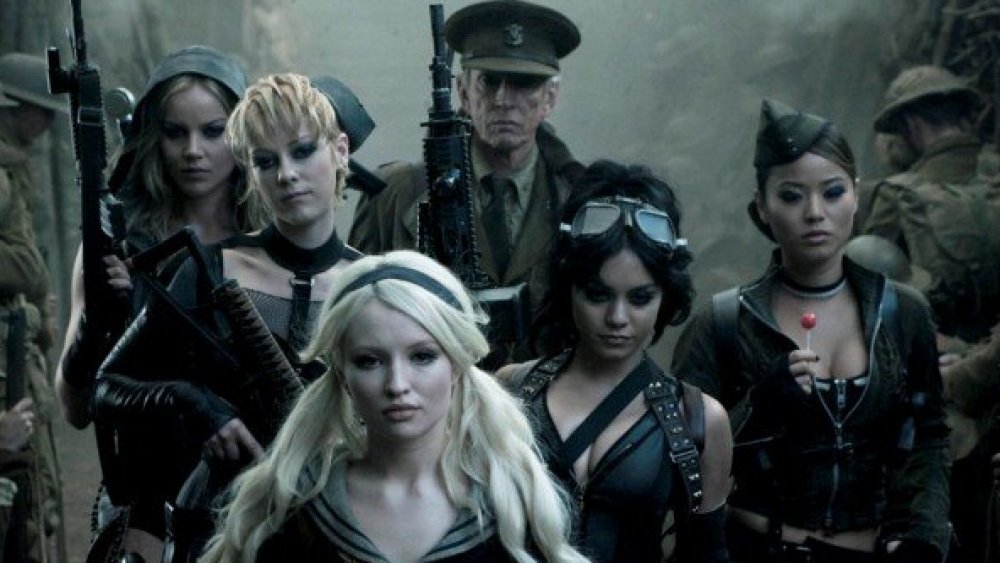 #38.  Sucker Punch.  Just a horrible Zack Snyder film with a group of women in a fantasy dream world.  Loud.  Ugly.  Vicious.  More like a video game than a story.
#37.  Dumb and Dumber To.  Another sequel that waited too long to be made.  Jim Carrey and Jeff Daniels reunite for this tragically unfunny film.  All the best scenes were in the trailer.  Not very many to choose from.
#36.  Vacation.  A remake of the classic comedy, this new Vacation had nothing going for it except for a funny bit from Chris Hemsworth.  The rest of the movie was juvenile and filed with drug, poop and vomit jokes.
#35.  Mortdecai.  Johnny Depp's low point?  Perhaps, but this weirdo detective was not charming or funny.  It was just mean-spirited and unfunny.
#34.  Assassin's Creed.  this film, starring Michael Fassbender, was such a disappointment because some believed it would be the film to break that video game curse.  It wasn't.  It was just too stupid.
#33.  Taken 2.  The first Taken was so great.  Liam Neeson as a father with a particular set of skills in search of his daughter and kicking ass along the way.  That was epic.  This?  Huge drop off.
#32.  Death of a Nation.  Dinesh D'Souza and his attack piece on Barack Obama by using historical inaccuracies.  This was prior to Dinesh D'Souza and his jail time (pardoned by D. Trump).  Can't imagine how anyone could buy the garbage this guy is peddling.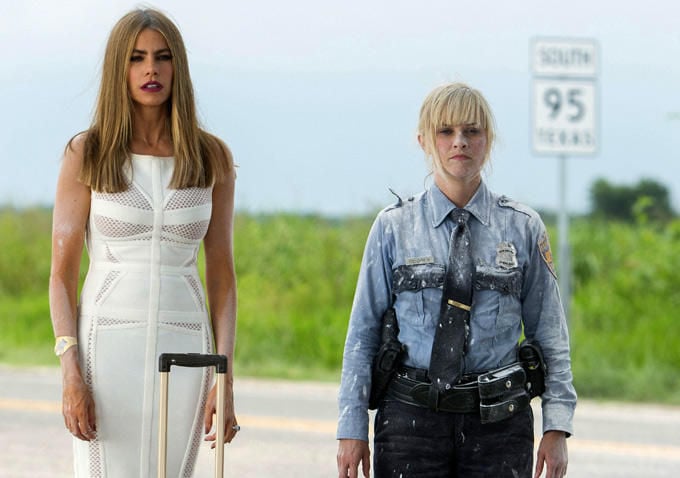 #31.  Hot Pursuit.  It is Reese Witherspoon and Sophia Vergara in a buddy comedy (using that word – comedy-  sparingly).  Hot Pursuit is about as mind-numbingly dumb as you can get and even the charismatic leads cannot help this flop.