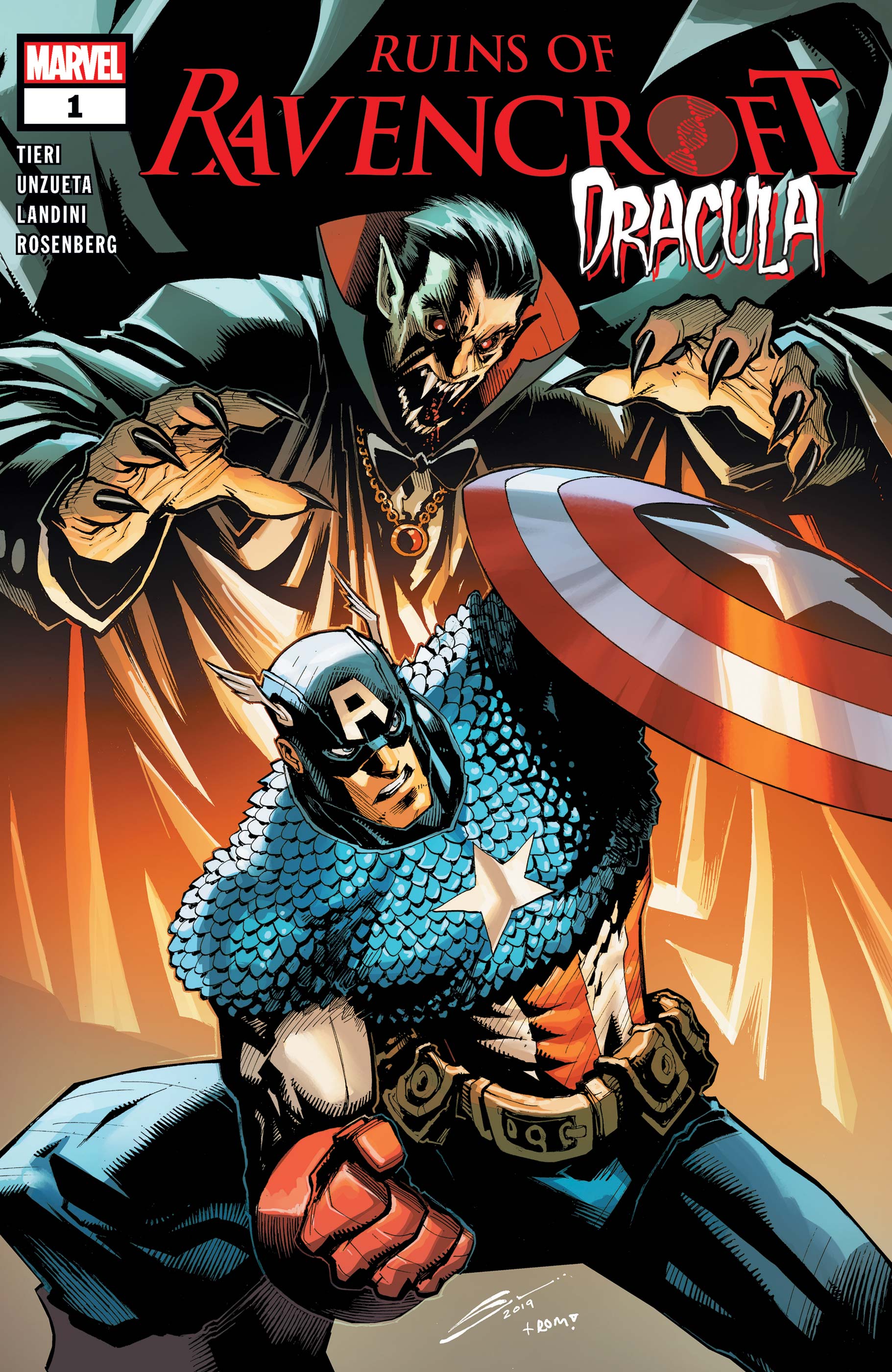 Ruins of Ravencroft: Dracula #1
Writer:  Frank Tieri
Artist:  Angel Unzueta
Cover Art:  Gerardo Sandoval & Romulo Fajardo Jr.
I have been enjoying these issues focusing on the history of the Ravencroft Institute for the Criminally Insane, and this one starring Dracula may be my favorite of the bunch.
These are all building toward the new mini-series Ravencroft  which should be out next week.  There are plenty of Marvel characters and ties to this series, from Carnage to Misty Knight, the role call of characters involved seems unlimited.
And the use of Dracula here, specifically in a match-up with Captain America while Bucky takes care of business is a fun flashback.  It also gives up the answers of what happened to Jonas Ravencroft.
There are some definite horror elements to be found in this issue and not just with the use of Dracula.  Some of the results of the experiments going on at Ravencroft were shocking and awesome to read.
Man-Wolf being in the series is another nice nod to the horror genre and a solid tie to the characters of Marvel.
I think I enjoyed this more than the other Ravencroft one shots and I am ready for the new series coming next week.