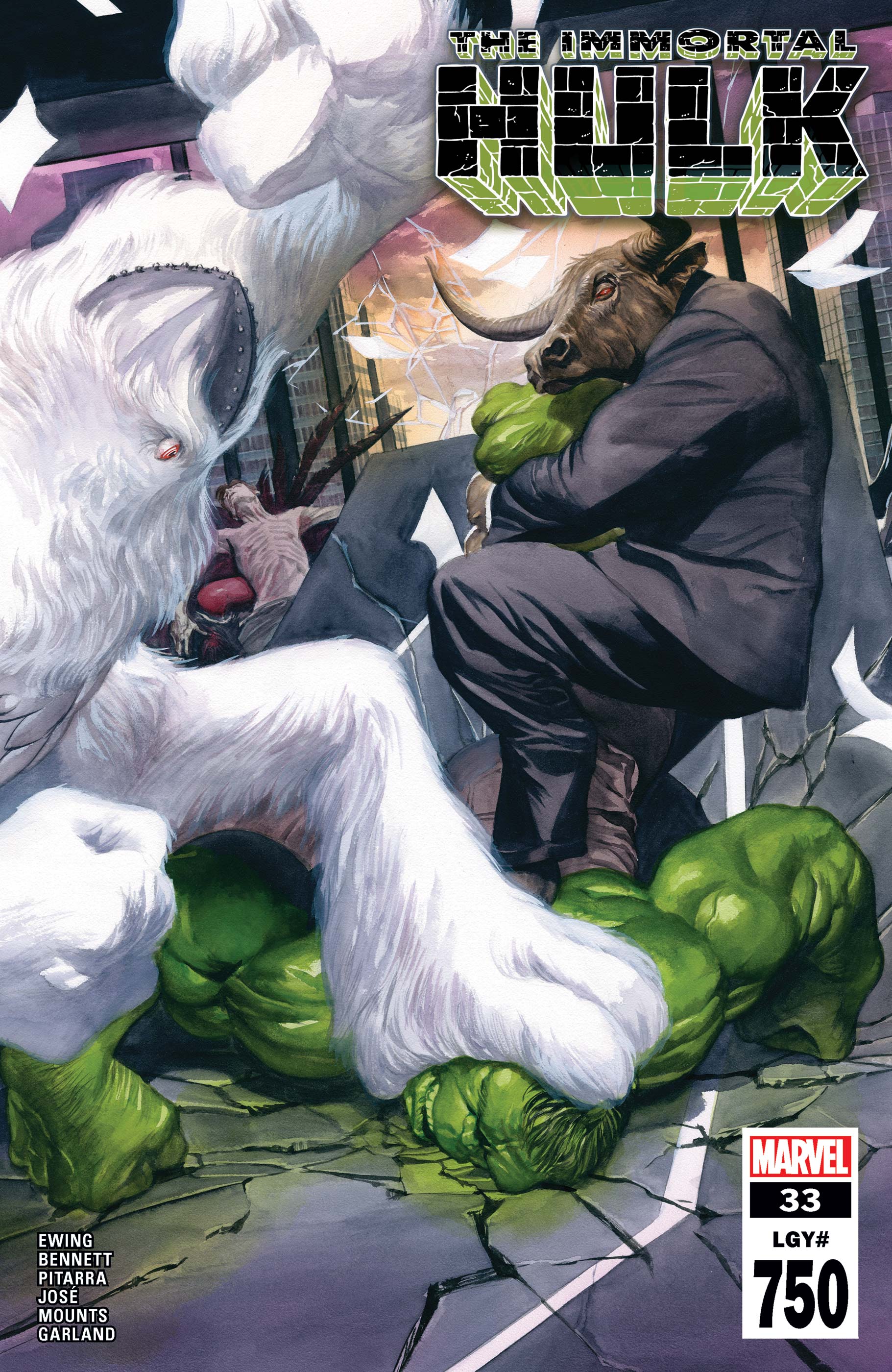 The Immortal Hulk #33
"The Thoughtful Man"
Writer: Al Ewing
Artist:  Joe Bennet (main story) Nick Pitarra (Mindscape sequence)
Cover Art: Alex Ross
The Immortal Hulk has been one of the most consistently excellent books Marvel has been putting out over the last few years. This issue is listed as #33, but the Legacy numbering that is on many of Marvel's books, lists this as #750.
So there is an extended issue as the storyline with the character of Xemnu at Roxxon comes to its close.  I will be honest and say that I was not a huge fan of the character Xemnu or what has been going on with the Hulk during this arc.  However, it looks to me that things are about to pick up as the last few pages indicated.
There were some really fun, large scale battle scenes that fall right into the wild and horrific imagery that we have been used to during this run.