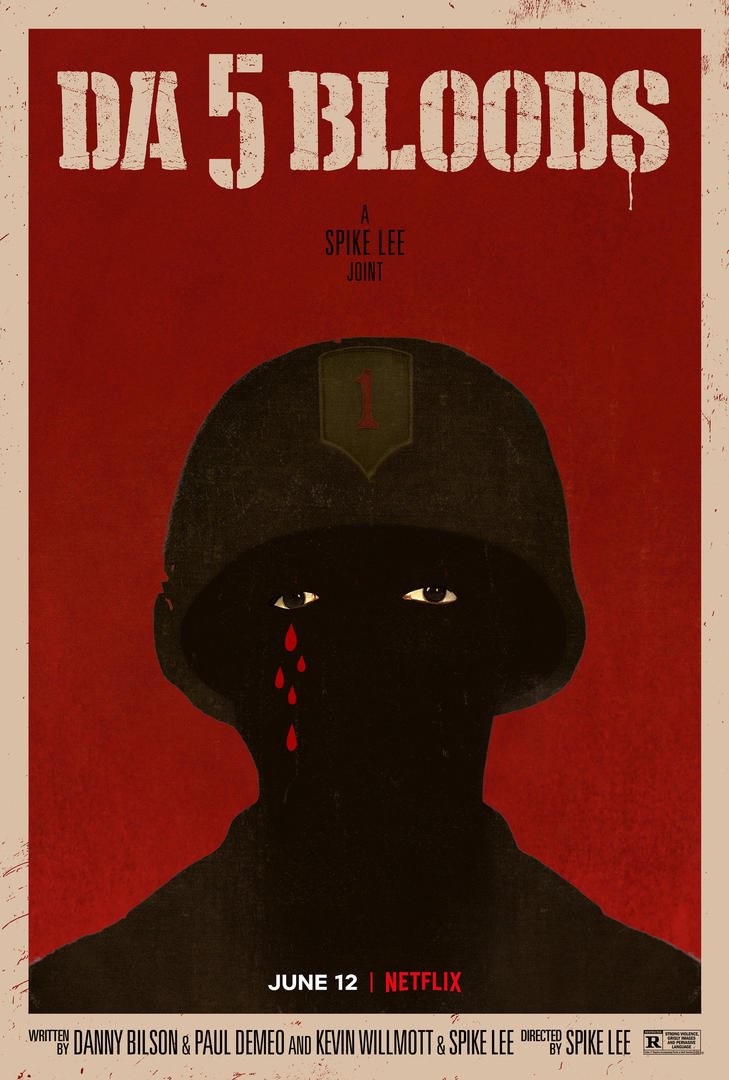 I'm not sure there could have been a more effective or relevant movie to be dropped on Netflix today than Spike Lee's next film, Da 5 Bloods.
Beautiful.  Painful.  Poignant.  Shocking.  Pertinent.
Four African-American Vietnam veterans, Paul (Delroy Lindo), Otis (Clarke Peters), Eddie (Norm Lewis), and Melvin (Isiah Whitlock, Jr.), returned to Vietnam in search of gold that they had buried during the war and for the remains of their friend and squad leader Norman (Chadwick Boseman) who had died during the war.
The years since returning from 'Nam was difficult on the men and this movie takes its time to show us their struggles and challenges.  In particular, the film dives into the pain of Paul who had trouble leaving the pain of the war behind him.  Ghosts of the past had colored his perception of the world and drove him to deep anger.
Delroy Lindo's performance is brilliant.  He shows every last bit of anger and frustration from the past and how it has turned him into the man that he is now.  His relationship with his son Davis (Jonathan Majors) was complex and complicated.  It felt real.  It was the challenges that someone may face who was struggling with mental illness brought on from PTSD or deep seeded trauma.
Spike Lee does a tremendous job of interweaving black history into the story, with allusions to major black events and human figures from the years.  Showing the distinct contributions made from the African-American culture to the history of America made the struggles of these men even more significant.
Violence is not hidden.  This is every bit a war film, though it deals with messages that transcends the gunfire and the explosions.  There are moments that are completely shocking and caught me off-guard.  Da 5 Bloods masterfully portrays the feeling of chaos that comes from war.  It also deals with the brotherhood of comrades and what might shatter that connection whether it be betrayal or death or greed.
Da 5 Bloods feels as if the film was made after the events of the nation over the last few weeks, even though I know that cannot be possible.  Spike Lee created a film that totally capsulizes the passion of a movement.  Black lives do matter and the power of that statement is not lost in this film.
Truly a masterful outing from everyone involved.  It is a tough watch, but one that is extremely important.
5 stars