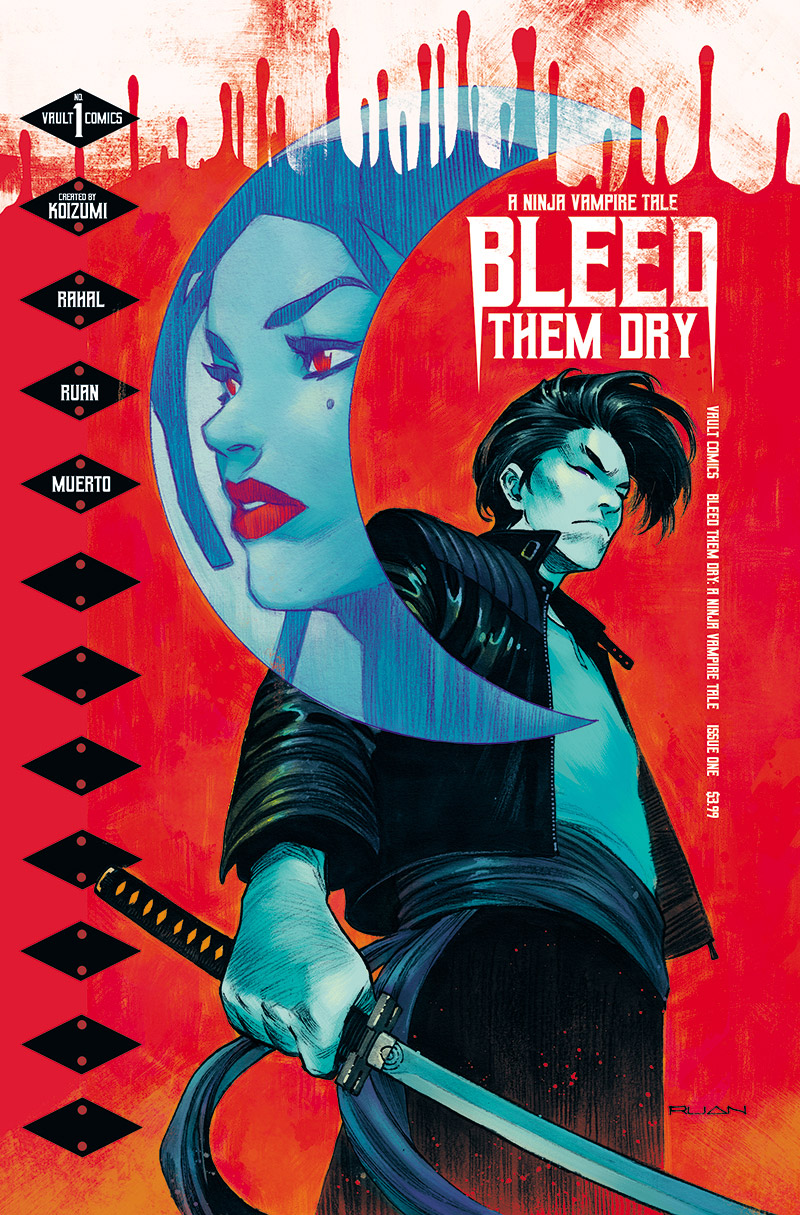 Bleed Them Dry #1
Writer:  Eliot Rahal
Artist:  Dike Ruan
Cover Art: Dike Ruan
Very sparse week of comics this week as both Marvel and DC had nothing released that I was picking up.  So I found a couple of independent comics to try out this week. One of these is from Vault Comics' Bleed Them Dry #1.
It is a future story from the year 3333.  The city is Asylum.  Vampires are real and around.  They live hand to hand with humans.
However, someone is murdering vampires.  Detective Harper Halloway gets the case.
There was some cool moments in the book.  Worlds colliding.  The cover has it listed as a Ninja Vampire tale.  How could you not like ninjas and vampires?