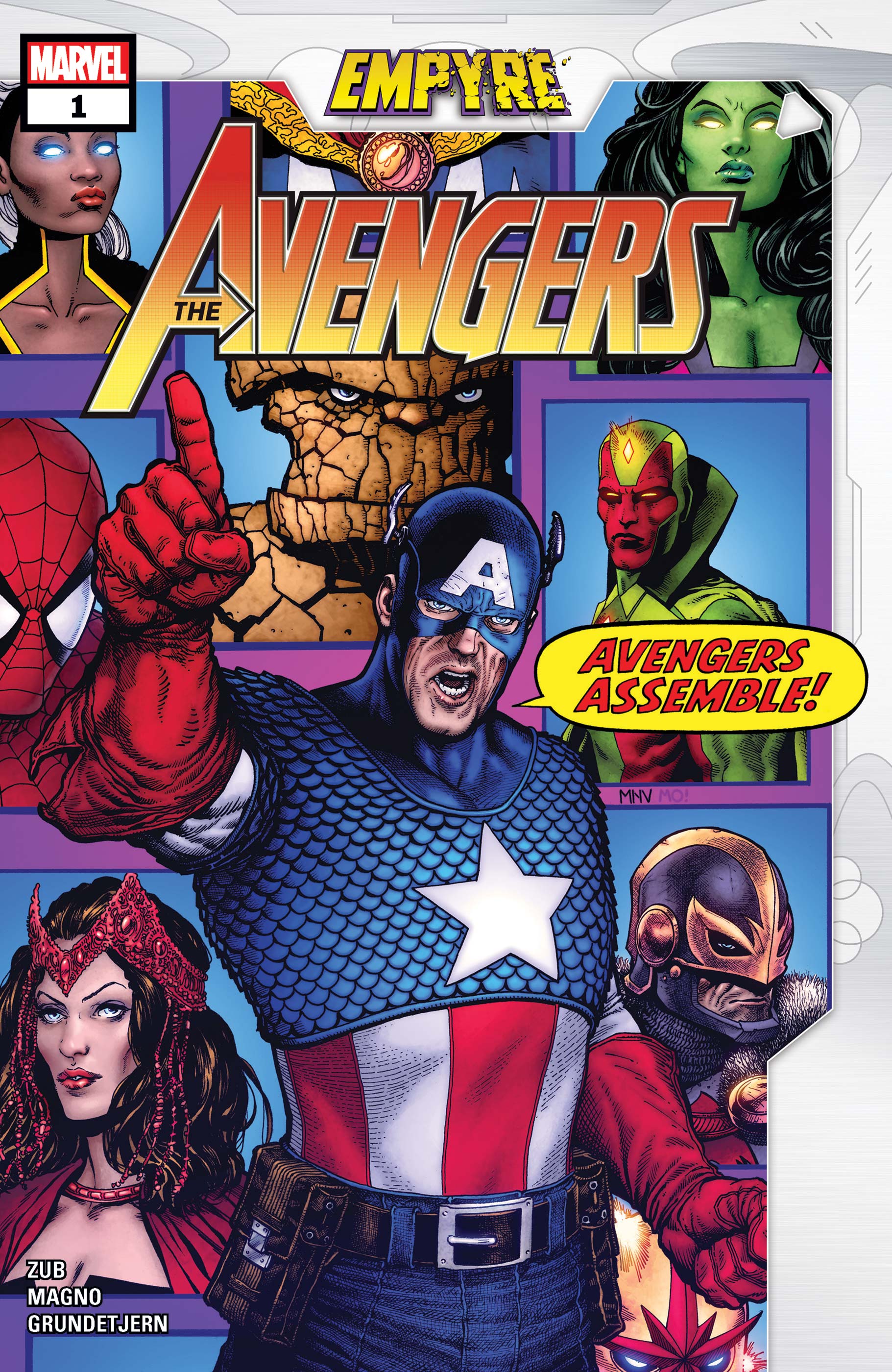 Empyre: Avengers #1
"Seeds of Conflict"
Writer:  Jim Zub
Artist:  Carlos Magno
Cover Art:  Steve McNiven & Morry Hollowell
Marvel Comics newest gigantic crossover event is Empyre and, as most of these type of events, there are a ton of secondary issues outside of the actual Empyre limited series.  Exactly how many issues are unknown because I have heard some of them may have been cancelled because of the COVID-19 outbreak.
The fact that some of the issues can be cancelled in this story and not have them affect the overall event tells you something about a lot of these tie-in issues.  They are not necessarily important to the story.
However, there are positives to Empyre: Avengers that, while may not be vital to the story, make for a nice side tale worth reading.
This takes place within the continuity of the Empyre saga and I very much liked the group of characters that are involved.  By doing this, we get a more detailed look at these characters.
There are two prongs to the story.  My favorite part was seeing Brother Voodoo, Ka-Zar, Scarlet Witch, Black Knight and Zabu return to the Savage Land to face off with the the Cotati. In the Savage Land, we get a couple of cool cameos that could lead to some excitement next issue.  The other prong of the story was less interesting which included Quicksilver, Mockingbird and Wonder Man who wind up stuck in the middle between the forces of the Kree/Skull alliance and the Cotati.  There is a short third part involving Vision, Luke Cage and Doctor Nemesis too, but this was a very little piece of the book.
The deep roster of characters allow this book to focus in on other Avengers besides just Cap and Iron Man.
While the book may not be relevant for the overall story of Empyre, I did like the pieces that they are telling us of the outlier of the tale.