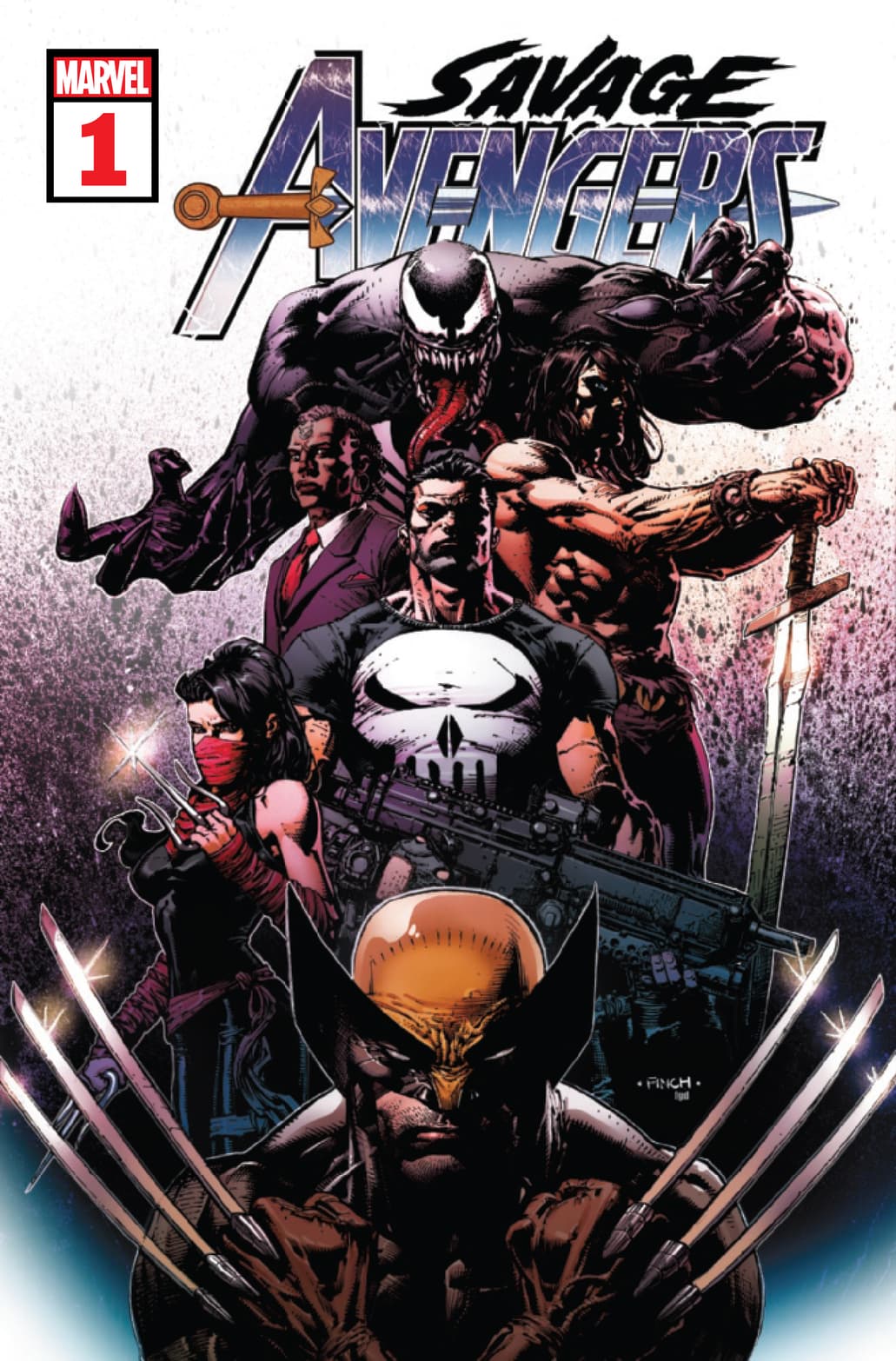 Savage Avengers#1
"Chapter One: Once Upon a Time in the City of Sickles"
Writer:  Gerry Duggan
Artist:  Mike Deodato Jr.
Cover Art:  David Finch & Frank D'Armata
This one is starting off hot.
What you never knew you wanted?  How about a brutal slugfest between The Wolverine and Conan the Barbarian?  Yes please.
Conan, Logan and Brother Voodoo are the main characters involved as one other has a glorified cameo.  There are two characters who appear on the cover who do not appear in the issue so don't get your hopes up.
Despite that, I like the beginning of this series although I really want to see Conan interact with Ka-Zar, since they are having this adventure set in the Savage land.
The art work of Mike Deodato Jr fits nicely with the tone of the book and helps create a violent and dark mood.  There are several violent images that are beautifully rendered and illustrated.
For Conan, this is a direct sequel to the Avengers: No Road Home series and, while this does not reach that level of goodness, I see some real potential here and I am looking forward to seeing where they take this.  I hope they dive into characters as much as that previous series did and do not simply rely on the bloody battles of these brutal heroes.