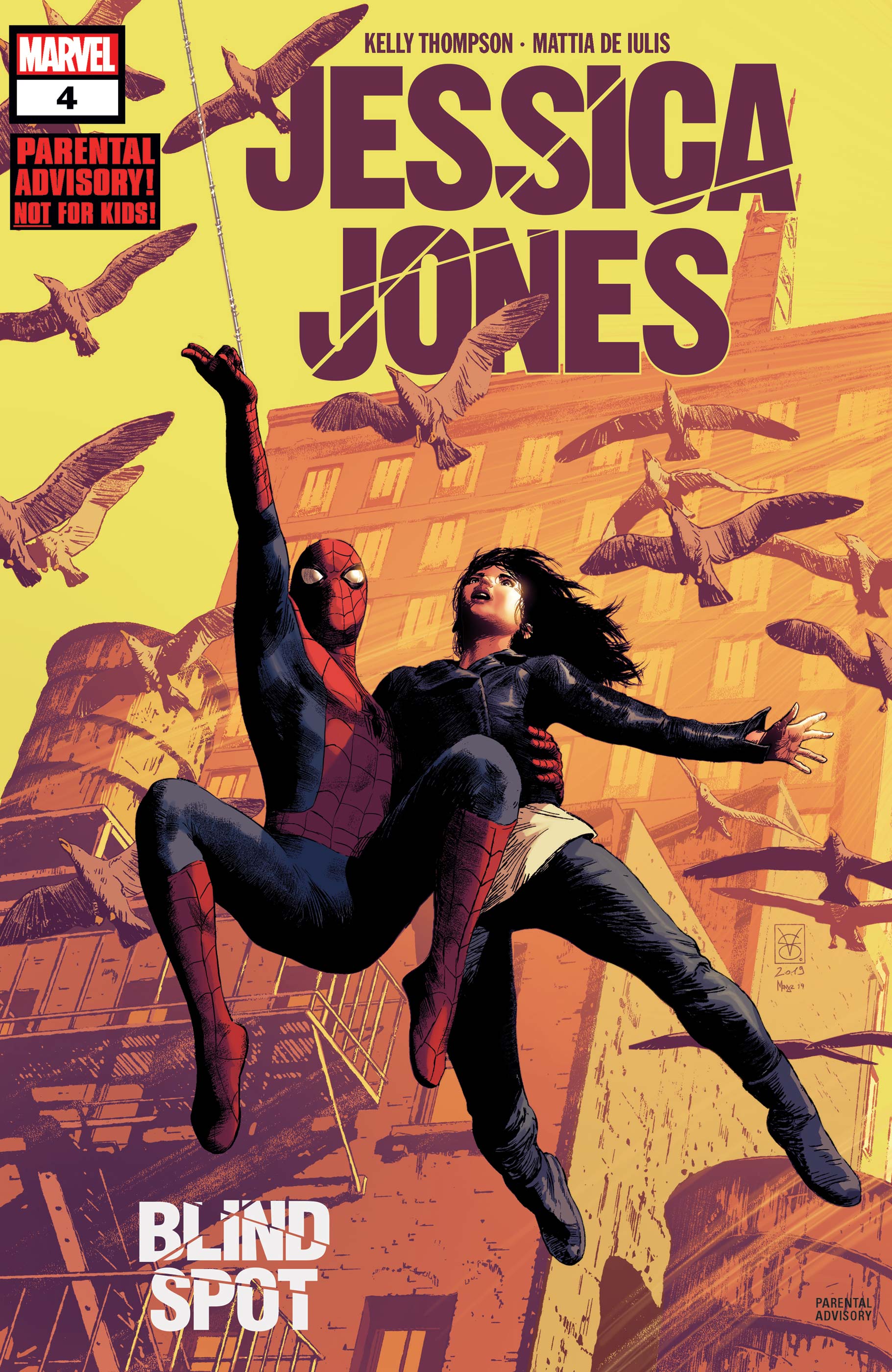 Jessica Jones: Blind Spot #4
Writer:  Kelly Thompson
Artist:  Mattia De Iulis
Cover Art:  Valerio Giangiordano & Marcio Menyz
I love this comic book.
I have to say that this new Jessica Jones limited series is as good as it gets.  The writing is so solid and funny.  The mystery behind the story is mostly revealed in issue four and it is fascinating.
Admittedly, this is probably my least favorite of the issues so far, but since the level has been so high up until this point, the drop off was not that much.  My expectation was sky high because of Spider-man being on the cover.  His part is not huge in the story so that probably brought my opinions down slightly.
However, the last four or five pages brought the goodness back to a high level and finally showed us what was going on in those first pages of the comic.
I believe next issue is the conclusion of this story and I am very excited to see how it finishes.
It is a total epic series.  Love it.