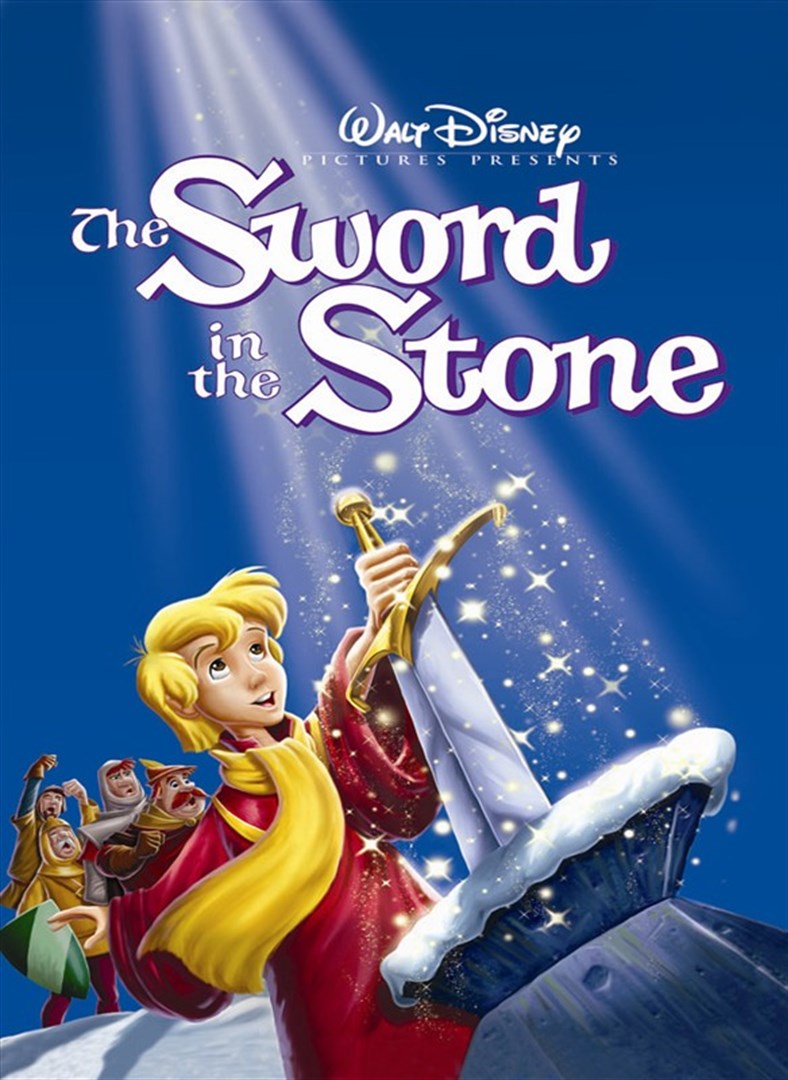 A Disney animated film became the next watch in the Social Distancing Binge-A-Thon.  This was another film that I had not seen before, though I am aware of it.
The Sword in the Stone is the story of Arthur and his ascent to the throne of England as the one, true king.  In order to do so, young, scrawny Arthur had to pull the sword Excalibur from the stone, despite the fact that no one else could do it.
In this story, Merlin (Karl Swenson) is involved in training Arthur, also called Wart (Rickie Sorenson), and he does it by changing the boy into several different animal forms.  Then they go about their adventures getting in trouble.
This Disney film's animation looked like it was from the 1960's for sure.  It looked like any typical cartoon from the time.
The songs are, at best, okay and the film is pretty forgettable. I believe that there is a reason why this one was a Disney film that I had not seen before.
The Sword in the Stone had some moments, but it feels like one of the lower level Disney fares available on Disney +.
Honestly, the whole squirrel stuff was a tad disturbing….