This week's topic was a weird one for me.  As it popped up on YouTube to watch, the topic said Top 10 Movies of 2009 and I thought, "That's weirdly generic."
John and Matt then told about the idea of doing a top ten list for a certain year and they said they used a random generator, so it turned out that the generic comment was right on point.
So 2009… and as I was looking through the list of movies, I was struck with a couple of ideas.  One, mainly, was that I had trouble deciding on a number one.  Nothing jumped out at me as an obvious answer.  To me, there were around three or so that I could consider but none of them truly distanced themselves from each other.  Usually when I do these lists, the number one is obvious and the rest of the list may fall as it may.  Many times I have more issues with the middle of the list because there are times when the film at four or five feel like it is too high, but there are other films to fit there.
It is also interesting that there is no MCU film.  Iron Man started in 2008 and then the next films of the franchise came in 2010.  This was the last time that the MCU has not had at least one film in the calendar year since 2008 (although 2020 is pushing that chance).
I had not started writing movie reviews for EYG yet as of 2009, but I had seen several of these on DVD.  I remember writing a couple of movie reviews on these films from their DVD releases.  It was really 2011 that I made my big move to watch more films in the theater.
Either way, here is the Top 10 Movies of 2009.
#10.  Monsters vs. Aliens.  This film just made the list last week on the Re-List for Top 10 Dreamworks Animated Movies.  I really enjoyed the film with some of the great new characters that are based on old time monster movies.  There were some great voice acting going on here from Reese Witherspoon to Seth Rogen to Stephen Colbert to Hugh Laurie.    It was extremely fun.
#9.  The Hangover.  This is one of two films on this list that has been damaged by how terrible the sequels were.  The second and third Hangovers were just terrible, but the first one was so good.  I remember just laughing my head off at this movie.  It should have stuck at the first film only.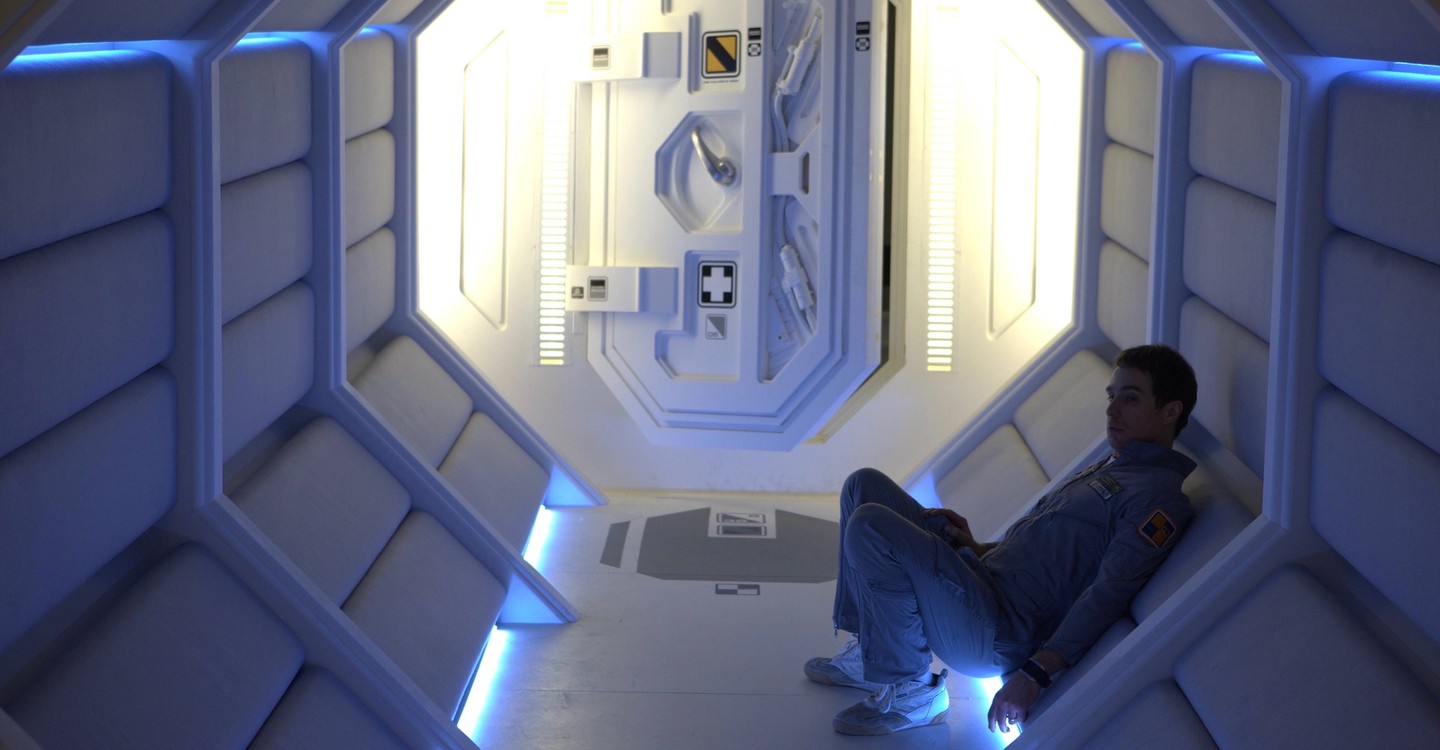 #8.  Moon.  This is one of those movies that I only watched because I heard it on the Top 10 Show.  Matt Knost raved about it so much that I felt that I needed to see it.  He was right.  It was really a strong, sci-fi film with a great performance from Sam Rockwell.  It has a great twist and it is amazing that this film sneaked by me at the time.  It was just under a decade after it was released before I actually saw it.
#7.  Taken.  Here is the second film on this list that was damaged by the sequels that followed it.  Taken 2 & 3 literally makes me think less of the original movie, which may not be fair, but it is how I feel.  I remember watching Taken without any expectations and finding it to be such a gem.  Liam Neeson was so believable in a role that you never would have believed he would have been good at.  The quote on the phone is so iconic and perfectly delivered that it will always be remembered as one of the greatest lines of all time.
#6.  Inglorious Basterds.  Quentin Tarantino has made some great films and I loved this World War II farce.  I say farce because of the controversial ending with Tarantino killing Hitler in a manner that challenged the history buffs in the audience.   Then, I do not remember laughing out loud quite as much as when Brad Pitt says "Bon Journo" after he claimed to be able to speak EYE-talian.  That is so subtly brilliant.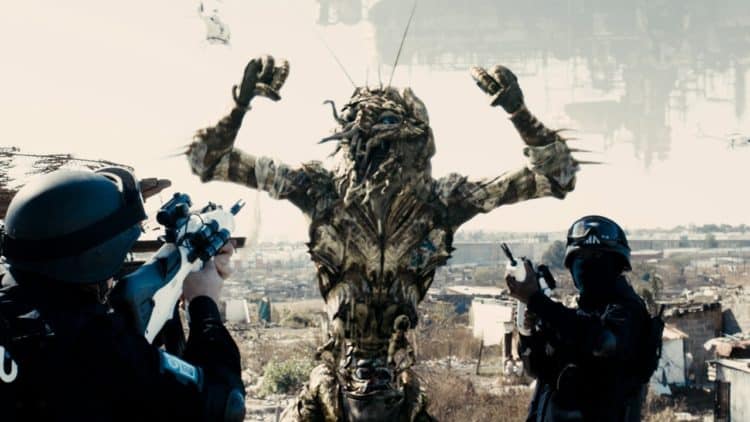 #5.  District 9.  I have not watched this one much, but I can remember being amazed at how great this film turned out.  Noah Blomkamp's direction was fantastic.  The story has levels unlike few science fiction movies.  It not only features action and sci-fi beats, but also deals with racism, political thrills, and intelligence.  District 9 is creative and epic.
#4.  Harry Potter and the Half-Blood Prince.  A solid Harry Potter movie with a couple of major story developments at the end.  There is more featuring the ever brilliant Alan Rickman as Severus Snape than previous installments.  You can see the development of the young actors here into the strong performers that they would become.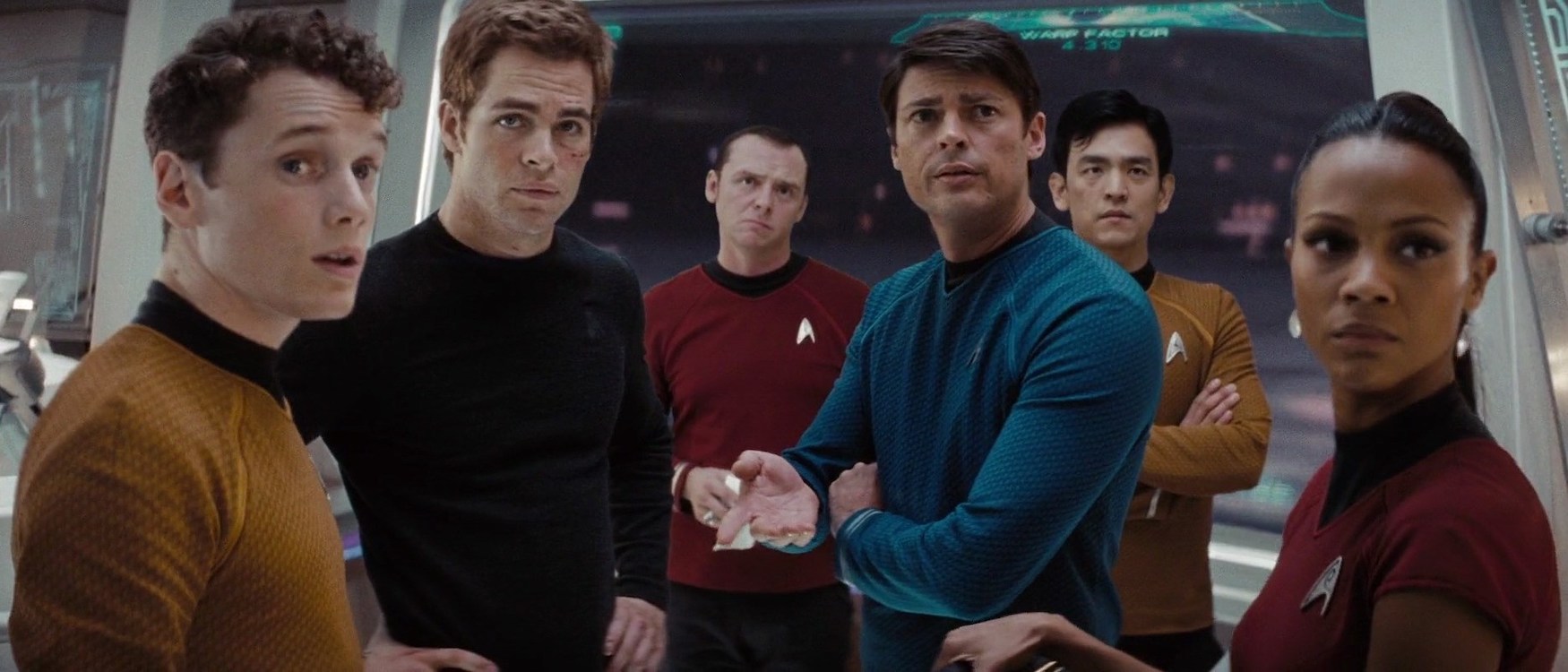 #3.  Star Trek.  The 2009 reboot from J.J. Abrams of the classic science fiction series turned out better than it should have ever done.  The casting, which was probably the single most important part of this reboot, was truly nailed.  These new actors were amazing and embraced their characters without doing imitations of the originals.  This set up the franchise perfectly to continue adventures moving forward without being stuck to the previously told stories.
#2.  Sherlock Holmes.  Robert Downey Jr. as Sherlock Holmes was a great surprise.  I did not know that I was going to love these movies.  The chemistry between Downey Jr as Sherlock and Jude Law as Watson is one of the true reasons to watch this movie.  Guy Ritchie, which seems as if it would be an odd choice for the director's chair here, knocks this out of the park.  All of the little Guy Ritchie film traits really fit in well with this film.
#1.  Zombieland.  As I said, I had a heard time choosing which of these films would be number one.  I finally decided that it would be Zombieland.  I remember the experience of watching this movie in our small local theater and just leaving the theater desperately looking for someone to talk to about it.  I wound up at my friend's house and wanted to talk about it, but he had not seen it yet, so I could only rave about it.  Everything about Zombieland was just fantastic to me, from the great performances of the four main leads to the unbelievable cameo from Bill Murray to the rules appearing on the screen.  Everything worked for me.  It also makes me want to have a Twinkie.
Honorable Mentions:  I really wanted to include the George Clooney movie Man Who Stared at Goats at #10, but, sadly, I had to bump it. I enjoyed Coraline, but I haven't seen it in awhile.  I have to rewatch it soon.  Up has a beginning ten minutes that totally destroyed the viewers.  The Blind Side was good, but somewhat overrated.  The Fantastic Mr. Fox was a great animated movie that was just outside the top 10.