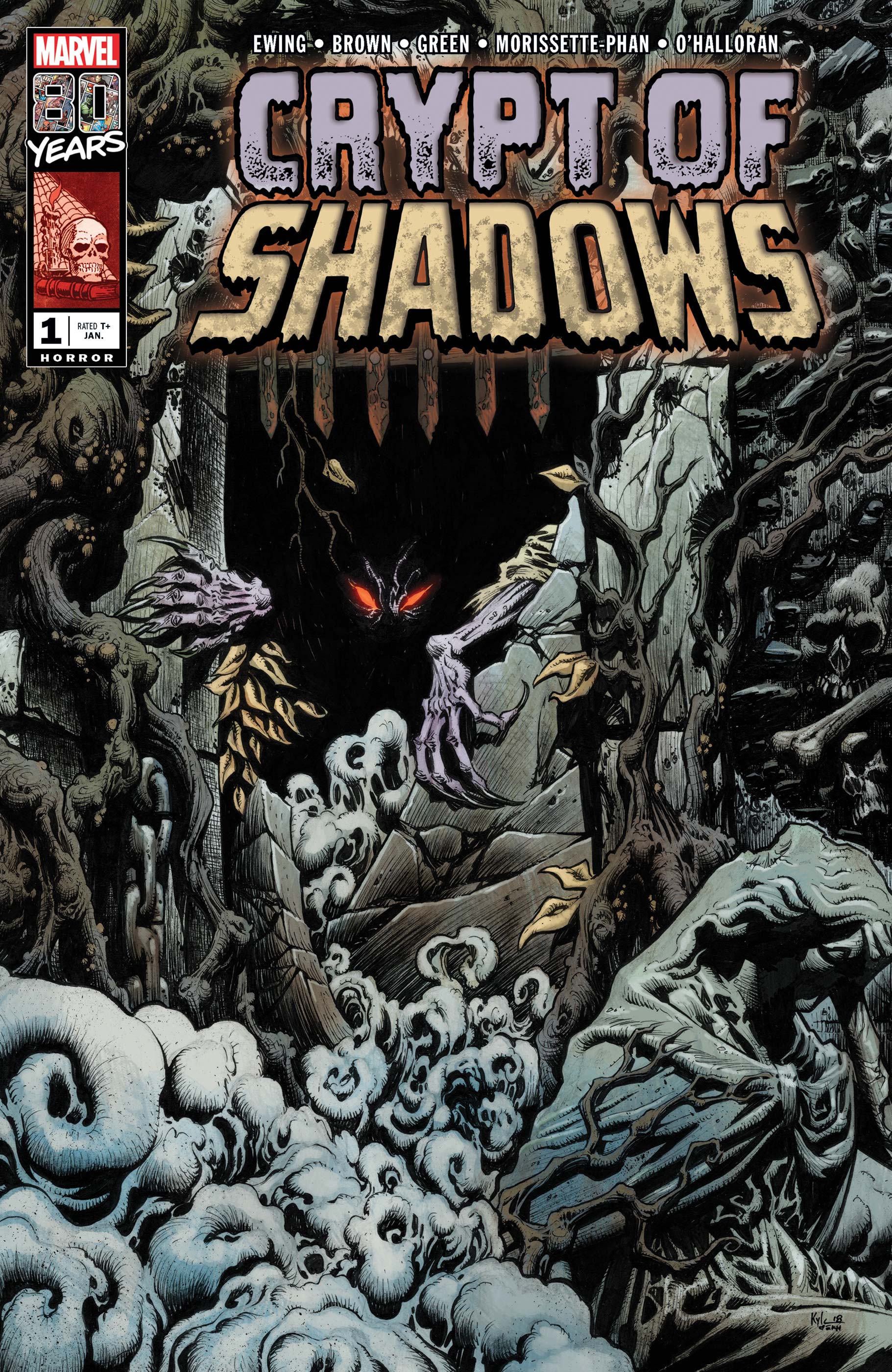 Crypt of Shadows#1
"Cynophobia"
"Grave Error!"
"A Moment of Madness!"
Writer:  Al Ewing
Artist:  Garry Brown (Cynophobia), Stephen Green (Grave Errors!), Djibril Morissette-Phan (A Moment of Madness!)
Cover Art:  Kyle Hotz & Dan Brown
Marvel's 80th Anniversary has begun and they are putting out many special issues to celebrate.  The first this week is a story in a comic called Crypt of Shadows #1, honoring the horror comics in the publisher's past,  and it has three parts inside the single issue, featuring the unfortunate tale of a man with the fear of dogs.
The story is self-contained and entertaining.  The art, featuring different artists in the three different sections, creates a very creepy mood and helps to tell the story effectively.
I have to say that I had something different in my head for what was going on in the story and the twist at the end was a welcome surprise. I did not see it coming and that is excellent.
Marvel also released the war comics special War is Hell #1, which I have not gotten around to reading yet, but I am looking forward to it.  There looks to be a monster book, a romance book, a western and a funny animals book in the future celebrating Marvel's 80th year.  Al Ewing did well here and, if you like horror, this book should entertain you.  If you are not a fan of horror, you may want to look elsewhere.