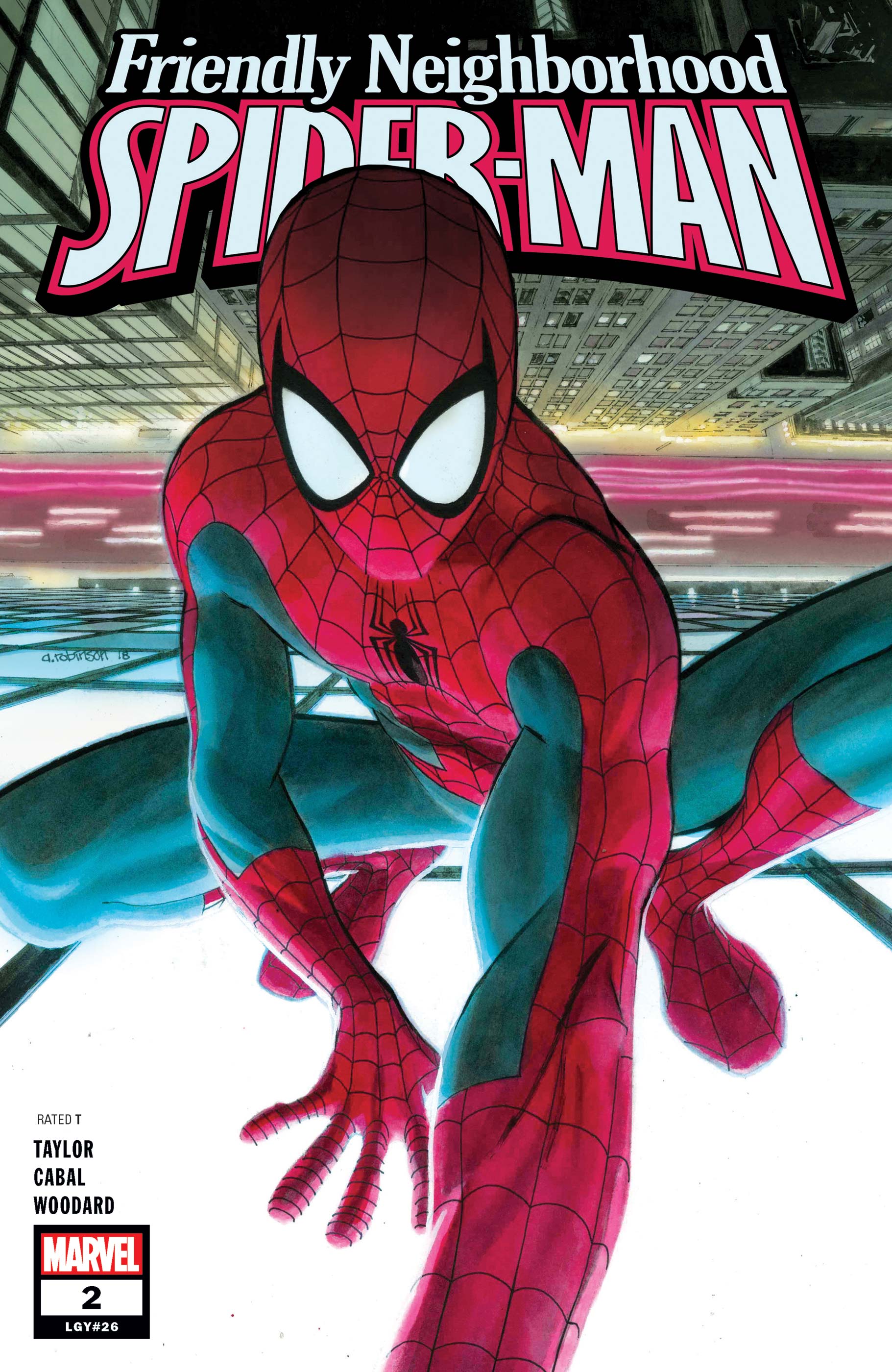 Friendly Neighborhood Spider-Man #2
"Mother of Exiles, Part Two"
Writer:  Tom Taylor
Artist:  Juann Cabal
Cover Art: Andrew C. Robinson
I usually only do one "Comic This Week" post, but I had already done Crypt of Shadows#1 and I really enjoyed reading Friendly Neighborhood Spider-Man#2, so I figured I could do a second one.
This was a great Spider-Man story.  Spidey has been stuck with a couple of red skinned children and he needs to try and find their missing mother (as asked by a neighbor in Peter's building).  So, he had to get started.  That meant he called Johnny Storm to babysit.
This was a very quick read and was filled with great humor and witty banter that is necessary for an effective Spider-Man title.  The story is mysterious and we have no idea where it is going.  There is a twist at the end of the story that was unexpected and pretty neat.
Truly a lot of fun and I am excited to see where this series takes me.  I must say that I was a little uneasy when I discovered that this series was replacing Peter Parker: The Spectacular Spider-Man, but so far, things look to be moving along well.